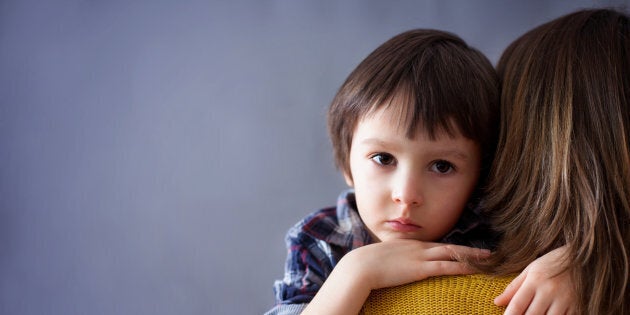 It's the last thing a new or expecting parent ever wants to think about, and when it happens, it's utterly devastating — and not just for the parents.
Perinatal loss, or the death of a baby — whether it's by miscarriage, stillbirth, or neonatal death (up to 28 days of life) — is one of the most "profound losses a person can experience," according to the Canadian Paediatric Society (CPS).
To help support those families who experience perinatal loss, Canada's pediatricians recently released updated practice points on compassionate communication, bereavement, counselling, and the impact of bereavement on other siblings — an issue that "also warrants attention," CPS wrote.
"While young children may not fully comprehend the permanence of death, they certainly can feel their world has become a less secure place. They may also fear that a baby's illness and death is somehow their fault," CPS wrote.
"Helping siblings to understand that nothing they did, said or thought caused illness or death is essential to family healing, along with reassuring siblings that they are healthy, safe and loved."
How to help siblings after the loss of an expected sibling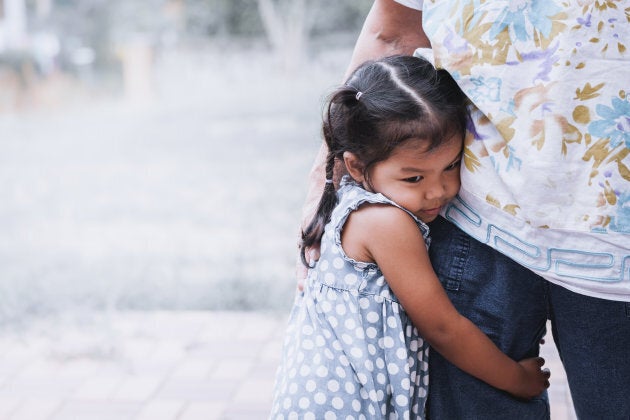 "When a baby is stillborn, it is a tragic event not only for the parents but also for older siblings who are waiting for their little sister or brother," researchers wrote in a 2012 study in the Journal of Perinatal Education that surveyed 411 parents who experienced a stillbirth and had an older child.
Their message for other parents was to "make the stillborn baby and the loss real for the siblings," including allowing older children to meet the stillborn baby, sharing accurate and honest information, and helping them to participate in the grieving process.
"Siblings are likely to be greatly affected by the death of your child, especially as they are also likely to get a sense of your deep grief. They will have been expecting to meet a baby, and it will come as a great shock," wrote Tommy's, a U.K. charity that funds research into miscarriage, stillbirth, and premature birth, and provides resources for expecting parents.
The three most important ways to help siblings is to recognize and acknowledge their grief, include them in family rituals, and keep the memory of the baby alive in the family, Tommy's noted, adding that children tend to be much more disturbed when they sense something is wrong "but don't know what it is."
When should you tell a child about a miscarriage?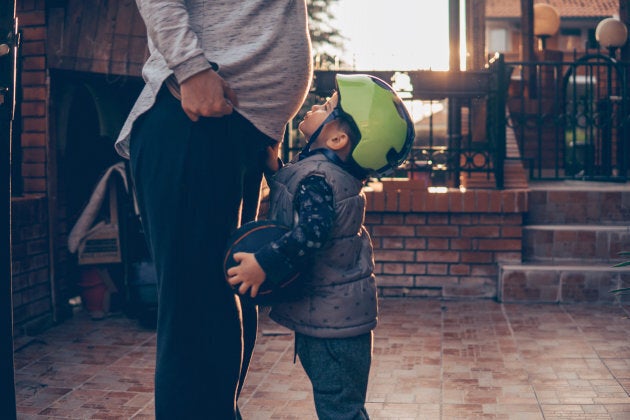 In the case of a miscarriage, parents may not have told their older children about the pregnancy yet. But regardless, that child is likely to pick up that something is wrong, BabyCenter wrote.
If the child didn't know, and is still young, parents shouldn't feel compelled to explain what happened, BabyCenter said.
"Explain that you're feeling sad right now, but it has nothing to do with him. Reassure him that you love him and that you'll be all right again. Give him plenty of hugs to demonstrate that your bond is still strong."
With a grade-schooler, parents should take into account whether the child is emotionally mature enough to understand what happened before deciding whether to disclose, BabyCenter said. If your child did know about the pregnancy, it's important to let him or her know what happened as soon as possible, they added.
"Suddenly, the grown-ups who were anticipating the arrival of a baby are sad and depressed, and the excited preparation for a baby has come to a halt," Michelle Barratt, a professor of pediatrics at the University of Texas, told BabyCenter.
Don't forget to take care of yourselves, too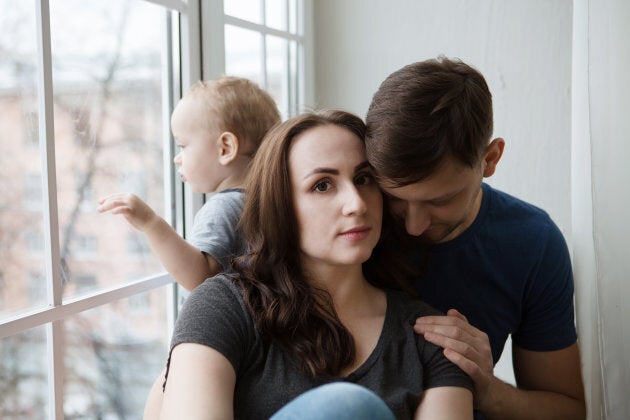 Perinatal loss is as traumatic as other types of bereavement, "but with a few important distinctions," CPS wrote in their updated practice points.
"Perinatal loss often involves a sense of biological failure, loss of identity, feeling the lack of shared memories, and declining hopes for the future," CPS wrote.
"Parents who lose children before birth never have the opportunity to interact with them as separate, living individuals. Parents who lose infants after a period of neonatal care may never have the opportunity to care for them at home."
Parents should feel encouraged to talk about what happened, both with each other, and perhaps a professional, March of Dimes said.
Popular in the Community