Physiotherapy is increasingly popular among people with injuries who want to get rid of their pain and get active again. But, do you have to wait until you're already in pain and unable to participate in your favourite activities before you seek professional help? Could you consult a physiotherapist to avoid injury? This is an idea that physiotherapists are starting to explore with their patients -- the idea of preventative rehabilitation, or 'prehabilitation,' as some call it.
It has long been said that "prevention is the best cure." Not only is it better for an individual's health and wellbeing to avoid preventable conditions, it may also be better for their pocket book, and pay dividends in their workplace productivity and leisure pursuits. Simply, it is easier to prevent an injury than to treat one.
Increasingly, the medical community is considering the benefits of strategies for preventing health problems by treating them at their source. In many ways this is a complicated debate in the medical community because current systems facilitate the delivery of services for treating illness, not preventing it. Often, the root causes of illness are complicated sociological issues surrounding economics and social conditions. But, despite the apparent lag in tangible solutions and cutting edge healthcare initiatives, there is consensus that preventative medicine needs to be part of the solution to our healthcare challenges.
In medicine, pharmacological and surgical approaches to treating illness vary dramatically from the socioeconomic improvement strategies and education used in prevention. However, in physiotherapy, many of the strategies used to treat an injury could be employed prior to the injury to treat risk factors.
A great example of physiotherapy prehabilitation in practice is rotator cuff injury -- a common shoulder injury with varying degrees of severity treated by physiotherapists, doctors, and surgeons, in concert. Most people who hurt their shoulder have some underlying "instability" or "impingement," often the former exacerbating the latter. Frequently, there will be a faulty movement pattern, postural dysfunctions and spinal mobility issues. Likely, the patient will exhibit some inflexibility or weakness in key muscle groups, and ergonomic considerations such as heavy lifting or repetitive overhead tasks, may play a role. In this example, all of those factors need to be corrected to successfully rehabilitate the shoulder. The therapist might use modalities, such as ultrasound, TENS, laser or acupuncture. But, the mechanical factors are of utmost importance. All of these mechanical factors are observable prior to injury. In the prehabilitation approach, the physiotherapist would identify if the patient had any of these risk factors and teach the patient about them and how they contribute to possible injury. Prehabilitation would have the patient who presents with these risk factors doing all the exercises, and receiving all the manual therapy, that the injured person would receive to prevent the injury from ever occurring.
So, when do you go to the physiotherapist? When you're injured? Routinely, like we do with the doctor or dentist? At the first sign of injury? Before beginning a new sport or activity?
Well, for starters, if you've never been to a physiotherapist, perhaps you should get screened for risk factors for a host of the most common conditions which physiotherapists treat all the time. The physiotherapist could put you through an upper and lower quadrant scan, biomechanical examination of the major joints in your body, and a movement screen in a normal assessment time slot.
If you're injured already, then, you're entitled to access a physiotherapist for an assessment as a primary healthcare provider, like the doctor or dentist. However, if you're claiming the treatment through your benefits plan, then you might want to check with your provider whether they've placed any restrictions on direct access to care.
Routine check-ups might serve you well, depending on the results of the prehabilitation screen.
And, if you intend to undertake a new athletic or physical work endeavour, a prehabilitation screen could work in your favour to prevent an unforeseen injury. Pre-employment screening is becoming more common with large employers who worry about workers' compensation losses. But, there's no reason that an individual couldn't get a prehabilitation assessment prior to starting that next yoga or crossfit class.
Most people still think about physiotherapy in the traditional sense; you go to the physiotherapist when you get a major injury. But, as people become increasingly concerned about their health and proactive in their healthcare approach, the role of the physiotherapist should grow with the rest of healthcare to include more preventative approaches, reducing injuries and time loss. Maintenance of health is the new frontier in Medicine--it the greatest challenge for individuals and Medicare alike.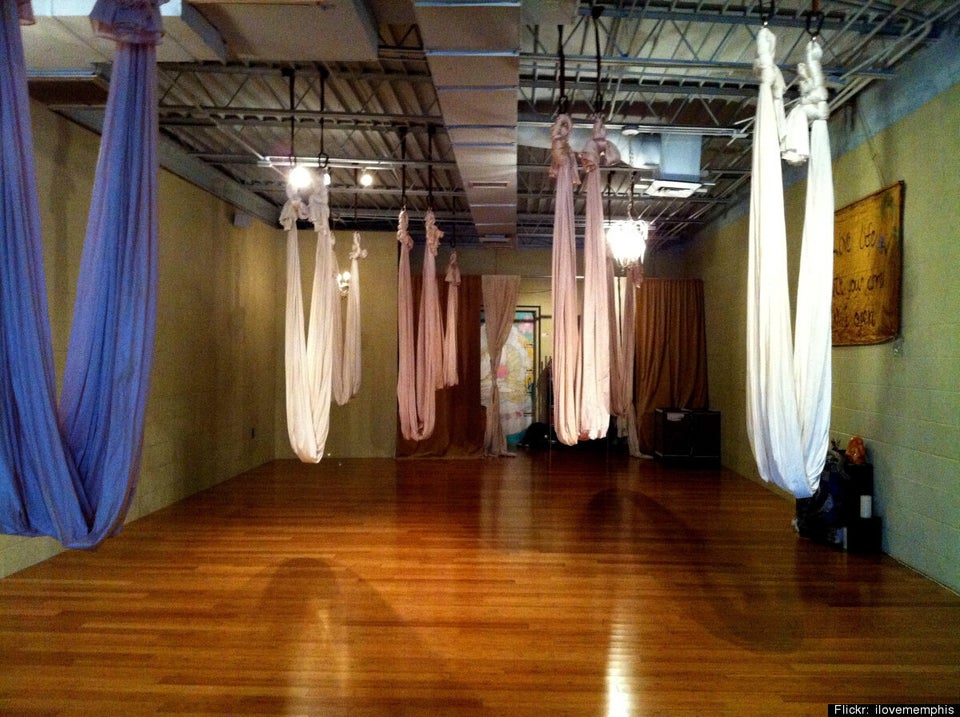 Unconventional Types Of Yoga