Most of the time, you baby's arrival date is a bit of a mystery. For some families though, they know their baby (or babies) will be coming early. This can look and feel very overwhelming for new parents as they figure out what it will mean for birth, navigating the neonatal intensive care unit (NICU), managing family expectations and your own recovery with a baby that needs extra help, and wondering what being premature will mean in the future.
So, what do you do if you are expecting a premature baby? How do you prepare?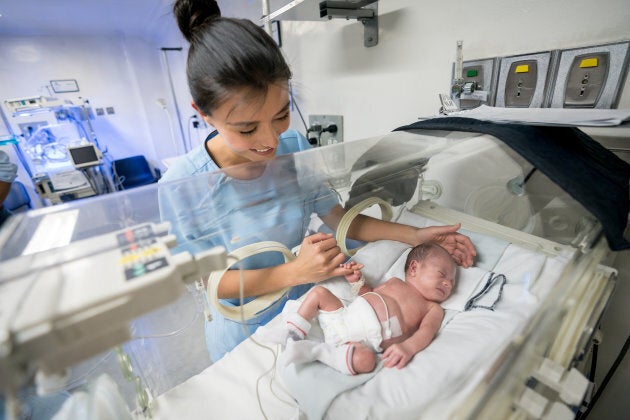 Drop everything
Your care provider has probably told you this, but if you're expecting or anticipating preterm labour, it's important to drop everything and head straight to the hospital if you think you're in labour. Depending on how far along you are, they may try to stop labour, especially if they're hoping to give you steroid injections to help your baby's lung development. Getting to the hospital quickly is important, the further along you are the harder it can be to halt labour.
Be prepared
If you know that you'll likely give birth prematurely, make sure you have everything packed and ready to go early so that when the time comes, you aren't scrambling to get organized. You should also make sure that you're prepared for a lengthy hospital stay, as they may decide to admit you to the high-risk antenatal unit.
Gather your village
Depending on when your baby, or babies, arrive, they may have a long stay in the NICU. Or you may spend weeks or even months in the hospital's antenatal unit. Those times can be stressful, especially if you're worrying about all the other things that need to be done.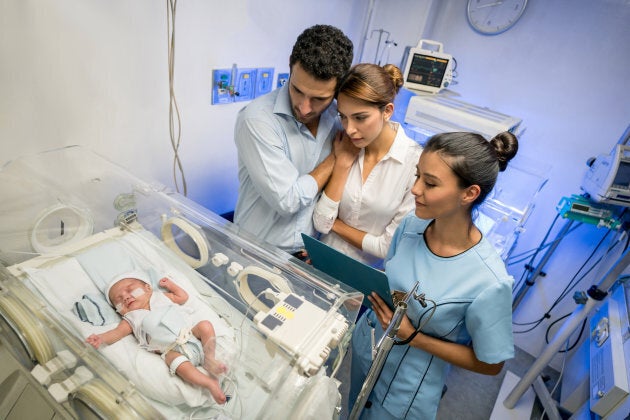 This is where you village comes in. Make arrangements for others to take care of your pets, and even houseplants. Ask loved ones to shop and cook for you so you don't have to eat hospital cafeteria food every day. Arrange to have people come and visit you in the hospital, but only if they're healthy! Many parents describe the NICU as very isolating, so by making plans before you give birth, you don't have to organize anything when you're recovering.
Itty-bitty baby clothes
Babies that are born especially premature can be difficult to dress once their care team determine they're ready for clothing. The biggest challenge that parents face is finding clothing small enough for babies that weigh less than 5 lbs. There are a few brands available in Canada that are designed for babies as small as 1.5 lbs, while other parents have found more clothing options available at stores like Build-A-Bear, that are soft, and meet the requirements in terms of wires and monitor access, and fit.
Take a tour
Once you know your baby will likely need to spend time in the NICU or a special nursery, you can ask to be given a tour of the facilities. The staff can show you where everything is, including the family nourishment room, hospital breast pumps and breast milk storage, and answer all of your questions.
Once labour begins and your care team knows how many weeks your baby is, you can also request a consult with the pediatric team and discuss their initial plan. The pediatrician can also give you a better idea of what to expect for the first few hours after birth.
Ask for help
As I mentioned above, life in an antenatal unit or NICU can be lonely, isolating and even scary. Don't be afraid to ask for help. Most hospitals have social workers that can help you to arrange for supports you might need in the hospital, as well as a shoulder to lean on. Your doctors and nurses are also excellent resources to help with any challenges or fears that come up.
Outside of the hospital, there are many websites and social media groups to support bed rest and NICU families. Being able to reach out to others who are in your position, or who went through it, can be invaluable.
Having a preemie can be frightening and intimidating. The NICU has a language, sound and culture all it's own, and it can be hard to jump right into the mix. Explaining your situation to family and friends can add another layer of worry.
While it's impossible to take all of the anxiety out of the experience, leaning on your care team to make sure you understand and are comfortable with everything can help to make those days or weeks easier.
Have you been affected personally by this or another issue? Share your story on HuffPost Canada blogs. We feature the best of Canadian opinion and perspectives. Find out how to contribute here.