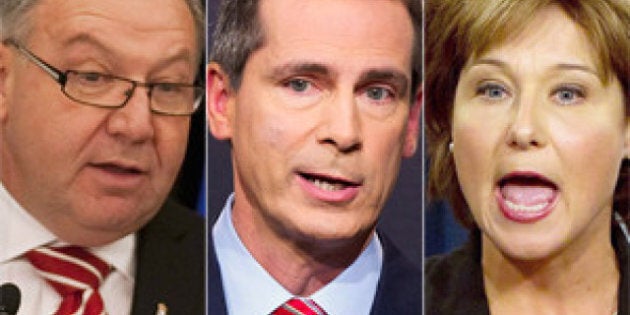 The survey, conducted by Angus-Reid between August 21-27, found that Nova Scotia Premier Darrell Dexter and British Columbia Premier Christy Clark have the lowest approval ratings in the country. The two also happen to be the two premiers whose provinces are next scheduled to go to the polls.
STORY CONTINUES BELOW SLIDESHOW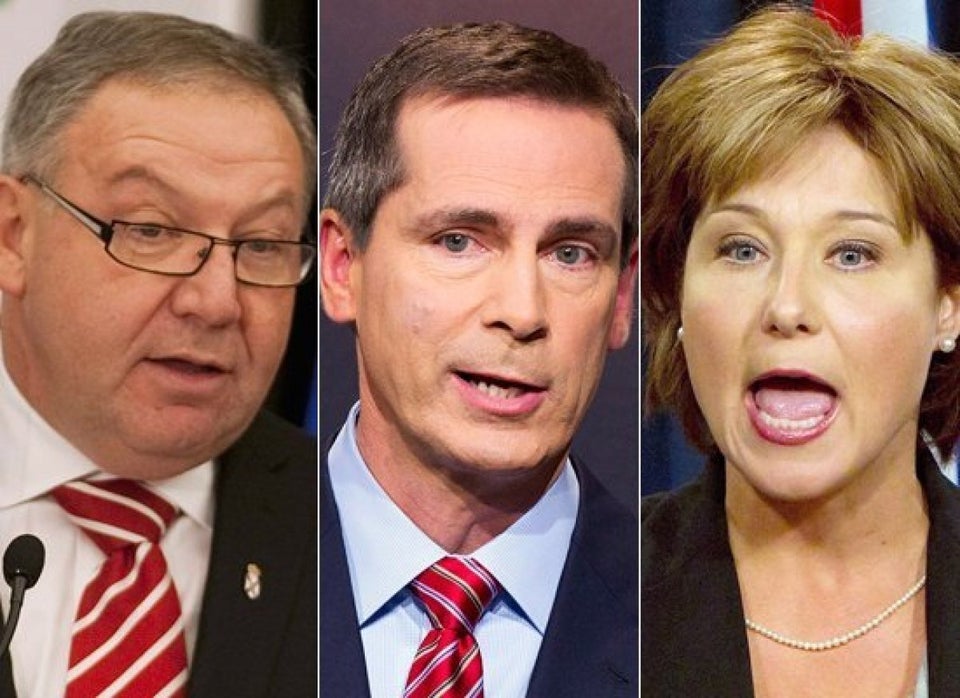 Who Is Canada's Least Popular Premier?
Dexter has the lowest approval and highest disapproval ratings in Canada at 26 and 67 per cent, respectively. The NDP leader's fortunes have been sinking, as his approval rating has dropped by nine points since March 2012. Considering that Stephen McNeil, leader of the opposition Liberals in Nova Scotia, has an approval rating of 50 per cent – one that has held relatively steady for months – the New Democrats should be in dire straits when the next election is called.
The news continues to get worse for Christy Clark, the beleaguered premier of British Columbia. The province has fixed election dates, and Clark's rendezvous with the electorate is fixed for May 14, 2013. Her approval rating stands at only 28 per cent in the poll, down two points from May and five since March, while her disapproval rating is up one point to 64 per cent.
As in Nova Scotia, the unpopular premier will be facing off against a popular opposition leader. Adrian Dix of the B.C. New Democrats tied with Lorraine Michael, NDP leader in Newfoundland and Labrador, for the highest approval rating among opposition leaders in Canada. His approval rating is 53 per cent, up six points since March. Angus-Reid did not include data for Robert Ghiz, premier of PEI or the territorial leaders.
That the New Democrats can boast the two most popular opposition leaders in the country is notable. In fact, the NDP's party leader is also the preferred opposition figure in Saskatchewan (John Nilson), Ontario (Andrea Horwath) and New Brunswick (Dominic Cardy). Only in Quebec, where there is no NDP, and Alberta, where Danielle Smith of the Wildrose Party is more popular, do the New Democrats not have the most popular alternative to a provincial government.
But while those leaders whose time is running out find themselves on the bottom of the heap, the three most popular premiers can bask in their good fortunes for some time as their re-election bids will not take place before 2015. They are Manitoba Premier Greg Selinger (approval rating of 48 per cent), Alberta Premier Alison Redford (approval rating of 55 per cent) and Saskatchewan Premier Brad Wall.
Wall tops the list for the seventh consecutive time dating back to March 2011 with an approval rating of 66 per cent. Only 28 per cent of Saskatchewanians disapprove of the 46-year-old premier. His net score of +38 not only makes him the most popular premier in the country; it makes him the most popular party leader in Canada. Time for Brad Wall to start his French lessons?
Éric Grenier taps The Pulse of federal and regional politics for Huffington Post Canada readers on most Tuesdays and Fridays. Grenier is the author of ThreeHundredEight.com, covering Canadian politics, polls and electoral projections.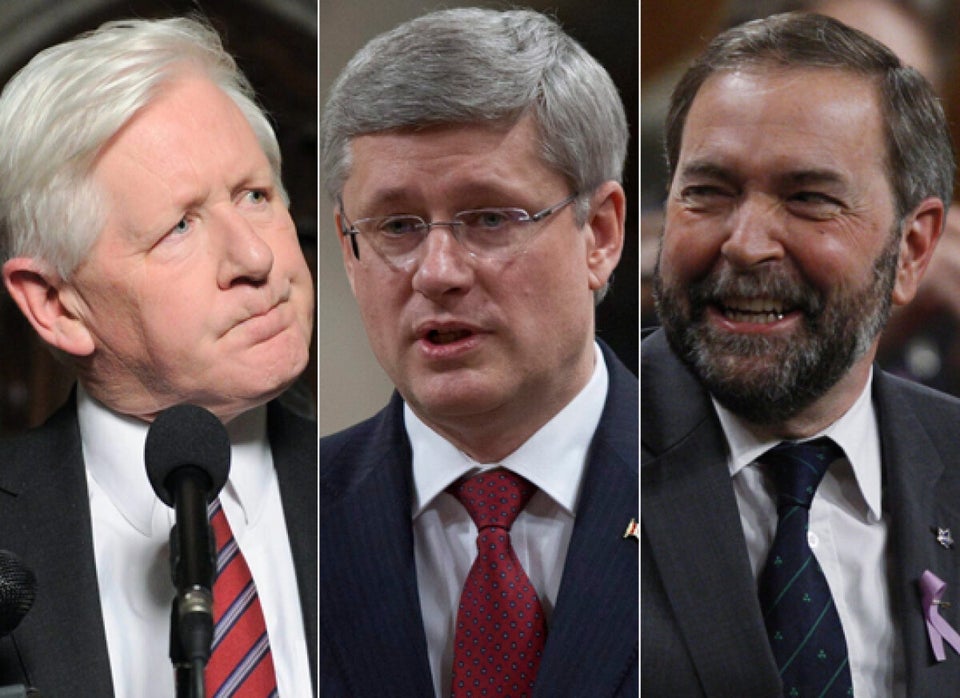 Who Is The Most Popular Federal Leader?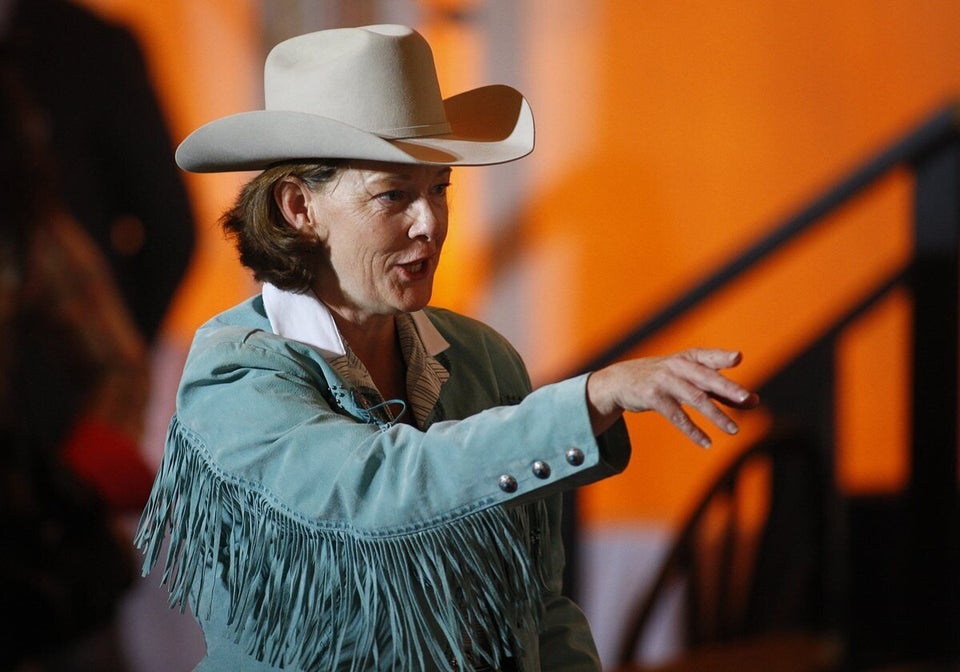 Sh*t Alberta Premiers Say