An "embarrassing cousin that no one wants to talk about" is how Premier Rachel Notley would describe Alberta and its environmental record, apparently.
Notley appeared a Global News Woman of Vision segment Monday, to discuss how she hopes to make progress on Alberta's environmental record. Alberta's climate change record is "abysmal", Notley has said in past interviews, and it's no secret that she hopes to change it.
But her comments about how outsiders might see the energy-rich province have not been sitting well with some Albertans.
It didn't take long for the opposition Wildrose Party to fire back, with leader Brian Jean issuing a statement on the party's website:
"This is just the latest example of the NDP putting ideology and economic experiments before reality. The fact is Alberta has a proud story to tell about our environmental progress along with our resource development.

"We don't need a carbon tax or a car tax to stop being 'embarrassing cousins.' We can take moderate, practical steps to make needed improvements on our environmental record without having to raise taxes on Albertans or put jobs at risk."
Notley has since responded to the backlash against her comments, saying that the former PC government is to blame.
Many Albertans took to Twitter to express their disappointment with Notley's words.
Others agreed with Notley, expressing that Alberta needs to change.
Notley's words can be viewed in the above clip from Global.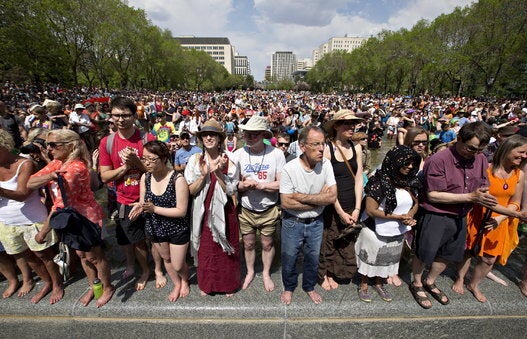 Rachel Notley Sworn In As Alberta's Premier
Popular in the Community