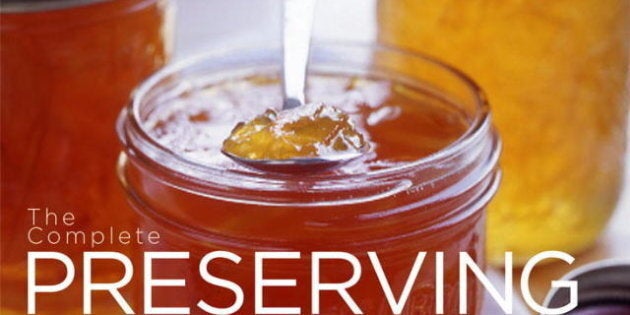 Think eating food from a jar is just for babies? Then obviously you haven't gotten into the very trendy practice of preserving fresh fruits and vegetables in cans -- and by trendy, we mean the tradition of keeping food fresh that was probably undertaken by your great-great-great-great-great grandparents.
Preserving -- or more specifically, canning -- has roots in the 1790s, when the French military offered a reward for inventing a way to keep food from going bad. Nicolas Appert, a confectioner, used his experience with sweets to try placing food into jars, heating them to destroy microorganisms and halt enzymes, and allowing the cooling to create a vacuum seal. His 'The Art of Preserving Animal and Vegetable Substances" is considered a cookbook classic, and his invention was later built upon by Louis Pasteur when he showed how the process kept bacteria at bay.
Now, with the growing season upon us and food recalls happening almost daily, doesn't it seem like a good time to get into preserving your own food again? But just in case you needed more convincing, the test kitchen at Canadian Living has put together its "The Complete Preserving Book" to walk you through every step of the way.
Here, courtesy of Tina Anson Mine at Canadian Living are 10 reasons to make your own preserves: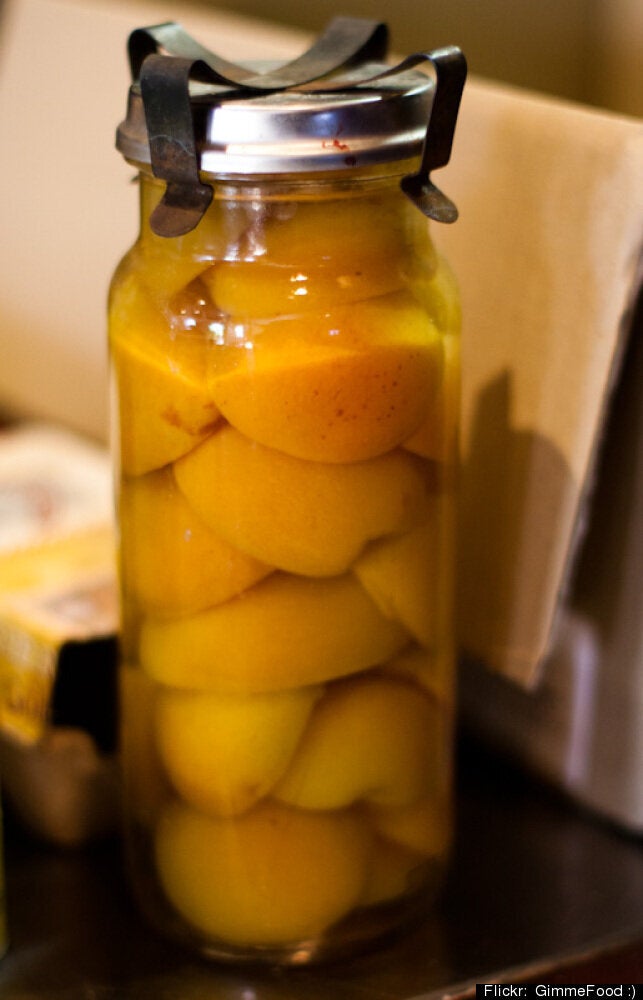 10 Reasons To Get Behind Preserving
1. They're unique. Why settle for the same-old strawberry jam from the grocery store when you can make so many other varieties at home? Try an old-fashioned gooseberry jam or a sophisticated cherry vanilla jelly. Make whatever you like, and enjoy every spoonful.
2. They're pantry staples. With homemade preserves, there's always something to make for dinner. Instead of ordering takeout, make a flatbread pizza topped with delicious pizza sauce or pesto from the freezer. Or whip up a kid-friendly quesadilla topped with zippy home-canned salsa.
3. They celebrate local, in-season foods. The best ingredients to preserve are the freshest ones, grown close to home. Putting up local foods is an excellent way to support your community's farmers, and you can't get fresher than food grown in your own backyard.
4. They can be cheaper than store-bought. Preserving does require some up-front investment in equipment, jars and ingredients. But it's an investment that pays dividends after just a season or two. Jars are reusable and local food – especially food you grow yourself – doesn't require expensive trucking and packaging.
5. They're eco-friendly. As long as your canning jars are nick-free, you can use them for years. Homemade preserves can replace many of the packaged foods you commonly buy and help improve your environmental karma a little bit.
6. They get you out into the sunshine. Whether you plan to spend time at a U-pick farm or digging in your own garden, canning gets you out of the house and out into the fields to look for quality ingredients. Just don't forget the sunscreen!
7. They're mood boosters. Seeing all those full jars lined up is soul-satisfying. Preserving is also a way to feel connected to generations of family who have passed down the tradition – or it can be a new tradition you can pass down to your kids.
8. They're a great excuse for a party. Preserving is easier, and much more fun, with many hands. Host a canning party with friends and split the fruits of your labour when you're done. You'll be able to make more, and everyone can take home
a delicious reward for the day's work.
9. They make great gifts. Homemade means thoughtful. Put up a selection of sweet and savoury canned goods to give to friends and family at the holidays. Or tie a pretty bow around a jar or two and bring them to a dinner party instead of the
10. They taste amazing. Preserving is the best way to capture the taste of fruits and vegetables that are at their peak. Just imagine how sweet a spoonful of fresh summer fruit will taste in the middle of winter!
Popular in the Community