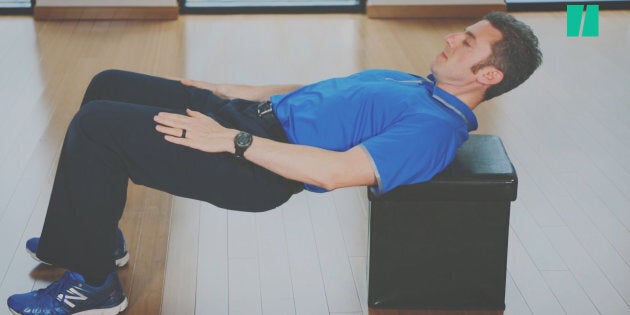 Those who run know they run the risk (har har) of injury by pounding the pavement or treadmill. Injuries are a common occurrence among the speedy set: runner's knee, shin splints, stress fractures — they happen to the best of us.
If you're part of the running tribe, you can help reduce your risk of injury by building up some key muscles. In this edition of The Quick Fix, Jason Shane of Shane physiotherapy in North Vancouver demonstrates three exercises that can help ward off running injuries.
Watch the video below for Shane's three moves:
Shoot for 10 reps, 2-3 sets of each of the following exercises:
Partial squat — an excellent exercise to work the outer glutes and prevent knee pain, Shane says.
Calf raises — helps prevent achilles tendonitis, which is inflammation of the achilles tendon and one of the most common issues for runners. Strong calf muscles can decrease achilles tendonitis.
Hip bridge — firm glutes help propel runners and take stress off the calf and ankle. Shane says this exercise is the best for strengthening the gluteus maximus, your biggest glute muscle.
Ready for stronger muscles and less pain? Three easy moves will help get you there.
In The Quick Fix series, we look to fitness and well-being experts for three exercises to relieve common pains and ailments. What condition would you like to see us tackle next? Shoot us an email at CanadaLiving@huffingtonpost.com or let us know in the comments below.
Content concerning health or medical matters is for informational purposes only and is not intended to be used as a substitute for professional medical or health advice, diagnosis or treatment. Please consult your doctor or a qualified healthcare provider with any questions you may have about a medical condition, before embarking on a weight loss program or beginning a new or changing an existing treatment plan.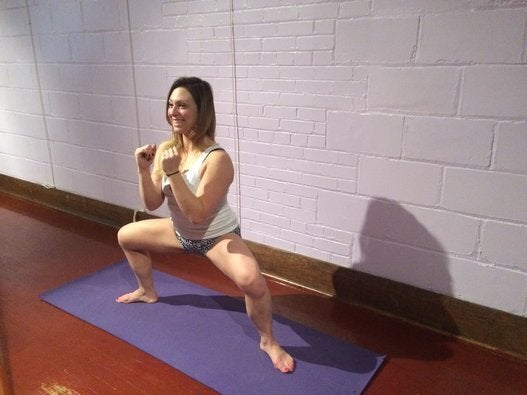 Best Butt Exercises
Popular in the Community