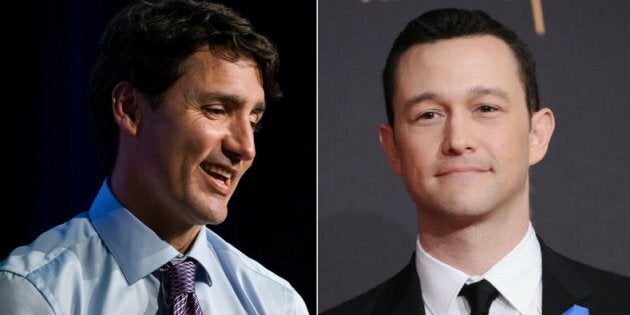 NEW YORK — Known internationally as a self-proclaimed feminist, Prime Minister Justin Trudeau says it was a video by Hollywood actor Joseph Gordon-Levitt that convinced him the moniker was OK for men to use.
Speaking with Melinda Gates, who praised him effusively for his "passionate belief of empowering women" and his "transformative" gender-balanced cabinet, Trudeau recalled being told by a fellow student at McGill University that he couldn't call himself a feminist.
"She said: 'No. Only women can be feminists. You can be supportive or you can be an ally, but it's our thing,'" he said, as he tried to calm the laughter of the Goalkeepers' audience, a conference organized by the Bill and Melinda Gates Foundation to pressure the international community to meet its global goals. "Twenty, 25 years ago, that was certainly a stronger perspective."
Trudeau never openly called himself a feminist, he said, until he saw a video by Gordon-Levitt, in 2014, looking at the camera and calling himself a feminist.
It was like, 'Oh, OK, it's OK for men to say that they are feminists in a public sense. Great, I'm going to finally do that.Justin Trudeau
Gordon-Levitt, in his YouTube video, explains that feminism to him means that "your gender doesn't have to define who you are."
"It wasn't that, 'Oh, I'm going to follow his lead.' It was like, 'Oh, OK, it's OK for men to say that they are feminists in a public sense. Great, I'm going to finally do that,'" Trudeau told the crowd.
By calling themselves feminists, the prime minister said, men could help be part of the solution and to realign the balance between the genders.
"That's why I will keep saying I'm a feminist until... it is met with yeah, 'OK, we know that. Move on. It's not a big deal anymore.'"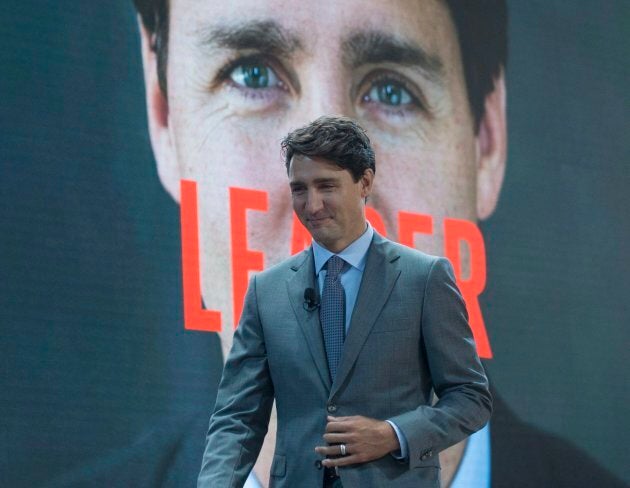 At an event later Wednesday afternoon, Trudeau asked crowd of several thousand preteens assembled for a We Day conference: "How many of you are feminist out there?
"It is so important that we all understand, and it's not only that men can be feminists, it is that men should be feminists as well. I am proud of that," the prime minister said to screams from the crowd.
Being a feminist is about men standing up for women, he said. "Men shutting down some of those negative conversations, that we get in locker rooms, in 'bro' culture. We need to know that we are better than that. How we treat our sisters, our girlfriends, our cousins, our mothers and the world around us matters. We need to take back what it means to be a man, and that means being open compassionate, respectful and brave," he said, to more screaming.
Trudeau started his day in New York City at the Bloomberg Global Forum, where he shared the stage with the International Monetary Fund's Christine Lagarde; the prime minister of the Netherlands, Mark Rutte; Larry Fink, the CEO of Blackrock USA; and Steve Schwarzman of the Blackstone Group.
There, he spoke of the importance of progressive trade deals. He highlighted Canada's free trade agreement with Chile, which he said was the first agreement among G7 nations to include a gender section. He also stated that the Comprehensive Economic Trade Agreement (CETA) that comes into effect Thursday between Canada and the European Union was in "real trouble" when the Liberals took office.
His government, Trudeau said, had worked hard to make it more progressive, by making changes to the mechanism to resolve investor-state disputes and emphasizing labour, gender and environmental standards.
Popular in the Community