French's ketchup may be bottled in Canada using Canadian tomatoes.
The battle over most Canadian condiment is starting to look like a scene out of "West Side Story."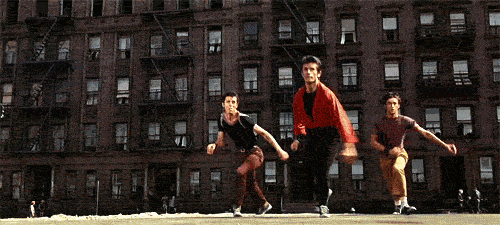 Last month, Primo, which is owned by Ruthven, Ont.-based company Sun-Brite Foods, released a sell sheet boasting the Canadian-ness of its tomato ketchup.
It noted that every bottle of Primo's ketchup is "packed right here in Canada, using Canadian ingredients."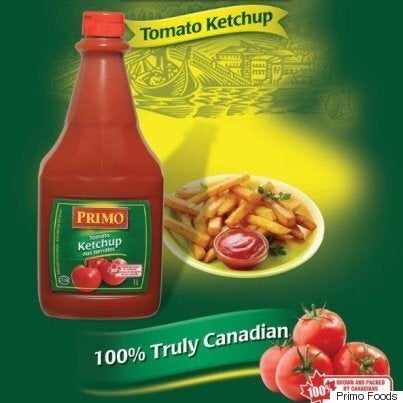 Its tomatoes are farmed in the Leamington area — as are those used by French's ketchup — and it's made using "Canadian labour, Canadian packaging, Canadian ownership" and "Canadian pride," the company said.
The decision affected almost 1,000 workers.
And though the product hasn't yet gained a strong foothold in Canadian markets, Iacobelli hopes that jumping in on the so-called "ketchup war" makes a difference.
"The consumers are Canadian workers working for someone," Iacobelli told CBC News. "If we don't support each other, nobody else will."
French's ketchup became the subject of a social media frenzy after an Orillia, Ont. resident posted about it on Facebook.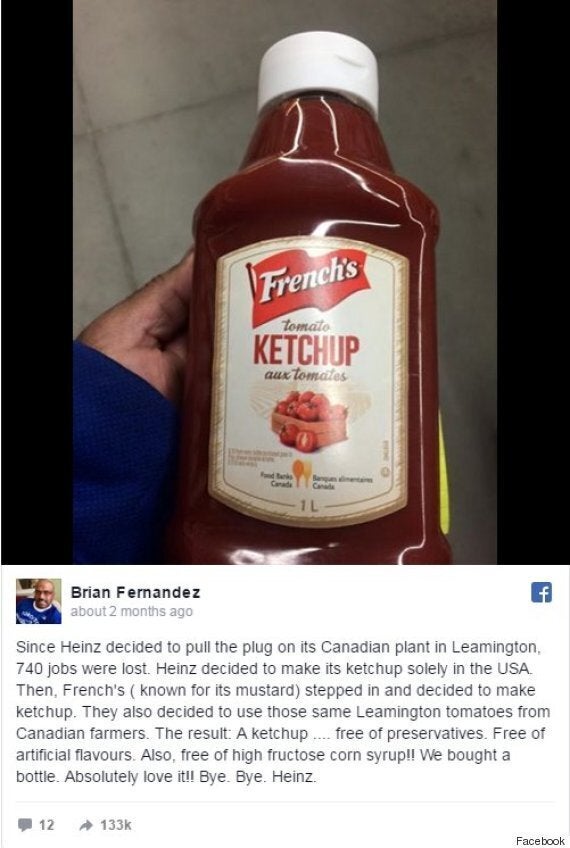 Brian Fernandez said he would buy French's because it uses Ontario-grown tomatoes that are processed at Heinz's former plant in Leamington, which is now owned by Highbury Canco.
The post was shared over 133,000 times.
And it helped convince food retailer Loblaws to stock French's ketchup on its shelves again, after removing it due to slumping sales.
"We will re-stock French's ketchup and hope that the enthusiasm we are seeing in the media and on social media translates into sales of the product," Loblaws spokesman Kevin Groh told The Toronto Star.
Ontario MPP Mike Colle had also threatened to lead a Loblaws boycott if the retailer didn't change its mind, the newspaper added.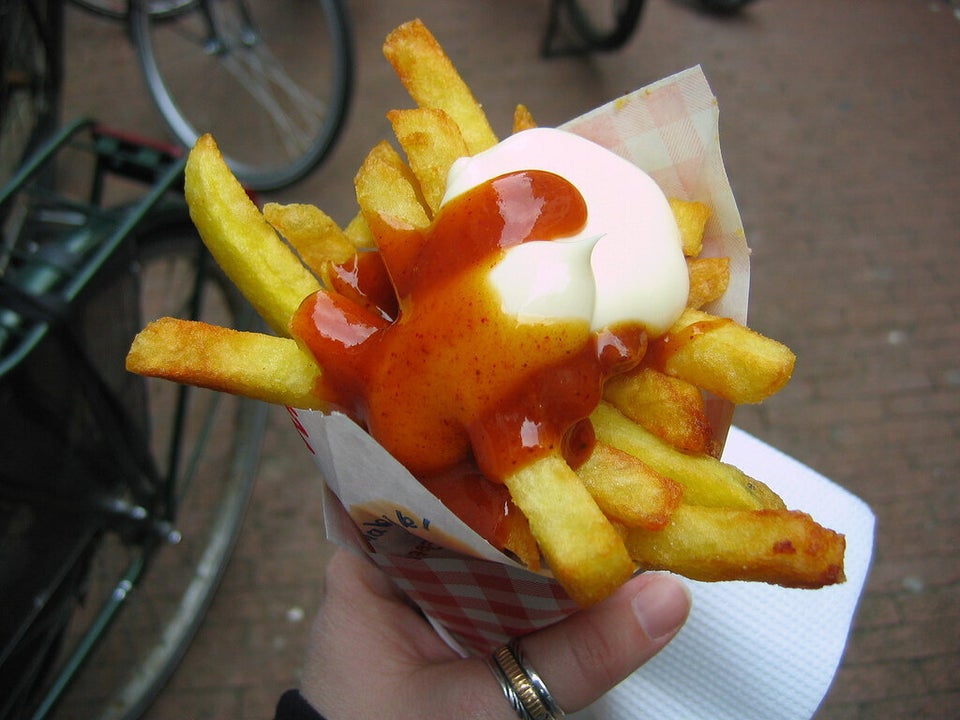 Signs You're A Ketchup Addict
Popular in the Community