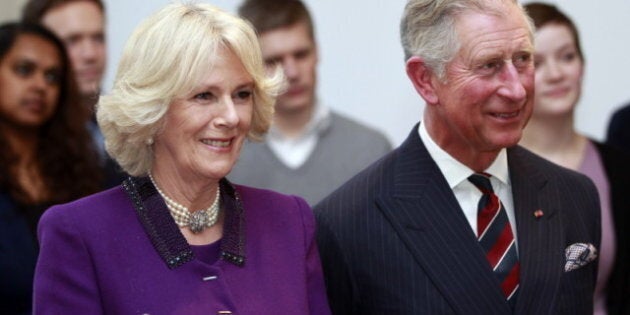 The royal couple are slated to visit New Brunswick, Toronto and Saskatchewan during a three-day tour beginning on Victoria Day (May 21). The trip, which is part of the Queen Elizabeth's Diamond Jubilee celebrations, will begin at Canadian Forces Base Gagetown in Oromocto, N.B.
This will be the fourth time in four years members of the Royal Family will be in Canada.
"We are delighted that Their Royal Highnesses will join Canadians in celebrating the 60th anniversary of Her Majesty's reign as Queen of Canada," says Heritage Minister James Moore in a release on the Department of Canadian Heritage's site. "We welcome the Royal Couple and look forward to showing them some of the best of what Canada has to offer."
Other plans for the trip include a stop by the Toronto and Saskatchewan legislatures and a stop in Saint John for a Victoria Day celebration. The royal couple will also visit a First Nations University in Regina.
Opportunities for Canadians to see Their Royal Highnesses will be at the following events:
-- Official welcome to Canada at CFB Gagetown in Oromocto on May 21
-- Victoria Day Celebration in Saint John, New Brunswick on May 21
-- Arrival at Queen's Park in Toronto on May 22
-- Arrival at the Saskatchewan Legislature on May 23
-- Arrival at the First Nations University in Regina on May 23
Check out some images from Prince William and Kate Middleton's trip to Canada last summer.