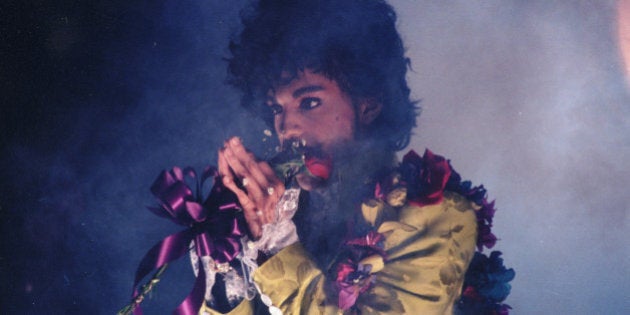 With the deaths this year of Prince and Bowie, it feels like the powers-that-be are trying to assemble the universe's greatest gender-fluid-glam-pop-funk band.
If anyone transcended society's ideas of what it meant to be a man, it was Prince. A pop-culture iconoclast, the purple monarch pushed gender boundaries with a royally-ruffled wardrobe and eyeliner sharp enough to cause a riot.
Prince disrupted mainstream music for decades with an aesthetic that fused traditional notions of macho and ladylike. He was renowned as a gay icon -- although, his statements later in life have suggested his beliefs contradicted this status. Whatever his stances were, there's no question he paved the way for generations to embrace gender ambiguity, and reinforced that black male musicians are dynamic and diverse.
Here's a look at some of the transformative moments when Prince took traditional notions of masculine and feminine, stomped on them with his towering heels, and made them into something uniquely Prince, inspiring generations of fans to do the same.
These lyrics from his song "I Would Die 4 U" didn't mess around, directly describing a state of being that went beyond male or female.
"It struck me so hard and stayed with me because it was my life. And when I heard it, I realized it was okay to feel that way," Scruggs wrote.
(Photo: Warner Bros/Amazon)
Time Magazine called Prince's "Lovesexy" pose one of the most controversial album covers of all time, and it's easy to see why.
It takes guts to bare it all, but Prince goes one further and incorporates lots of feminine imagery into the shot: with his arm covering his chest and one leg hitched up, he gazes demurely into the distance. Flowers burst into bloom all around him.
He released the album back in 1987, just months after abandoning his highly anticipated Black album.
Prince, you could be our entire family if you wanted.
His Royal Badness loved experimenting with expectations for gendered roles. In "If I was Your Girlfriend," Prince suggests a few scenarios for his partner that he seems really into.
"If I was your girlfriend Would U let me wash your hair? Could I make U breakfast sometime?" he asked. "Well then, could we just hang out? I mean, could we go to a movie and cry together? 'Cause 2 me baby, that would be so fine."
"But I, I said I want 2 be, all of the things U are 2 me". There he goes again, flipping those gender roles around.
(Photo: Warner Bros/Amazon)
We've all wanted to take up a new nickname at some time or another. When you're Prince, you take that to a whole new level. On his 35th birthday in 1993, Prince changed his name to an unpronounceable symbol, that melded the ♂ and ♀ (male and female) symbols together.
He bewildered the world, especially journalists who had no idea what to refer to him as. From that confusion, the moniker "The Artist Formerly Known As Prince" was born.
""It is an unpronounceable symbol whose meaning has not been identified. It's all about thinking in new ways, tuning in 2 a new free-quency," he wrote.
Prince even went so far as to send floppy disks to news outlets with the custom symbol.
Convincing international media to use your preferred non-name can be hard, but Prince being Prince, he made it work.
Award shows, magazines, and even the Muppets all respected Prince's name choice.
Eyebrows on point, Your Purpleness.
And let's not forget his signature eyeliner. From smoky kohl to sharp, winged eyes, Prince always looked like absolute perfection, even for his passport photo.
In his 1999 song, "Prettyman," Prince didn't shy away from how gorgeous he was, and didn't shy away from using the term "pretty" to describe himself. He opened with the infamous line "Don't hate me because I'm beautiful," then went on to sing about how "I walk by the mirror and kiss it twice" and how people "wanna see me swing this pretty hair."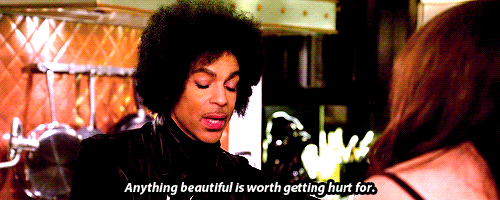 "Anything beautiful is worth getting hurt for," Prince said in a 2014 episode of "New Girl." "You know who said that? Me."
And when it came to defending the beauty of his art, Prince had to endure a lot of pain.
When Prince first opened for the Rolling Stones, the New York Times reported that the "entirely white Stones audience" pelted him with fruit. As well, white radio stations refused to play Prince's songs.
Prince ultimately proved to be too popular to ignore, but those instances are just some of the discrimination and hate he had to deal with, which continues after his death.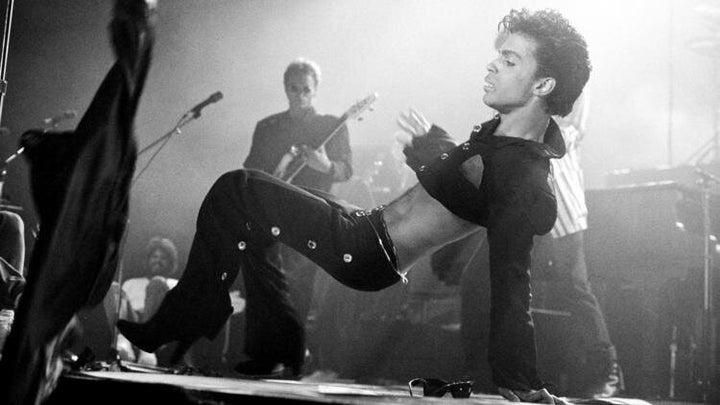 As someone 5'2" tall, Prince probably appreciated the added height heels gave him. It's likely the reason why heels were one of the only mainstays in his constantly evolving look. While society hasn't normalized men or masculine-presenting people wearing high heels yet, Prince took the fight against restrictive gender ideas a step further — through his feet.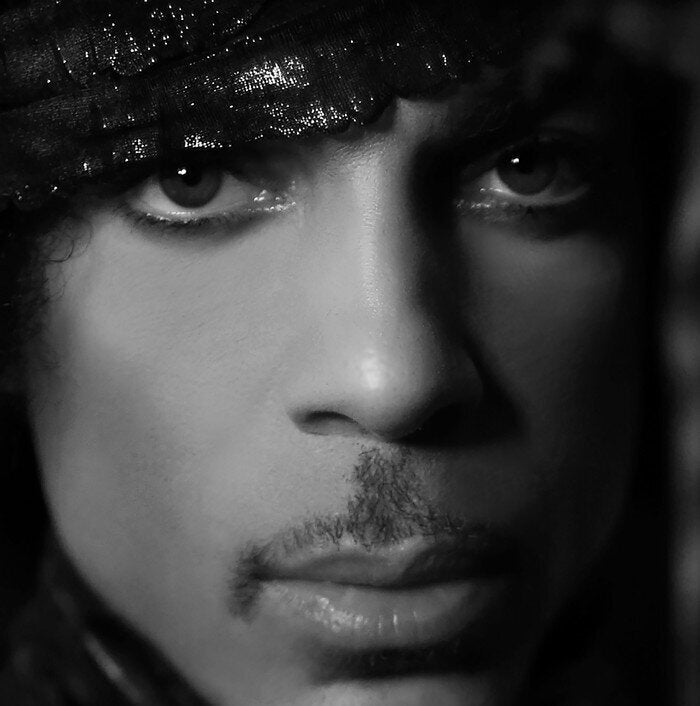 Perhaps the most admirable moment of gender defiance from Prince was his entire life. He was steadfast in his dedication to being Prince. His Royal Badness never wavered from the sequins and lace gloves, showing resilience in the face of a world that's still coming to terms with the fact that the way we look doesn't always equal the gender we identify as.
Prince's identity and his committed expression of it created new possibilities for fans: suggesting a world where one's gender or race wouldn't prohibit them from appearing as they wanted to. He wasn't perfect, but his influence on culture undeniable.
We'll miss Prince for his funk, for his take-no-shit attitude and for his stunning outfits. We'll miss the man who stood for freedom fearlessly, never apologized for his purple reign.