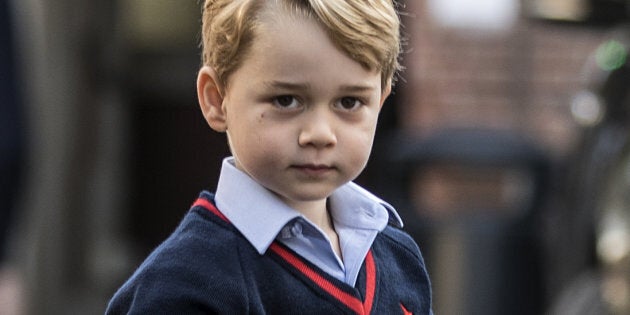 The first day of school is a big day not only for kids, but for their parents too, and the royals are no exception.
On Thursday morning, proud dad Prince William walked his firstborn, Prince George, to his first day at Thomas' Battersea in South London. And although it was previously confirmed that mom Kate Middleton would also be accompanying her husband and son, the Duchess of Cambridge was noticeably absent.
Although he was without his mum, George seemed ready for school, sporting his new uniform and wearing a serious expression that said, "Let's get on with this, shall we?"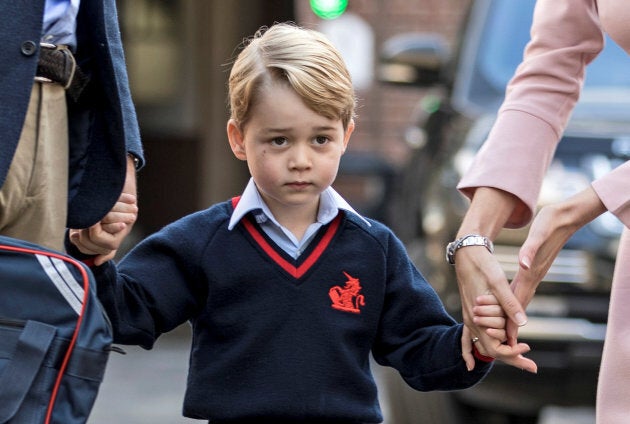 George and William were met at Battersea by Head of Lower School Helen Haslem, who was greeted with a handshake by the future King of England.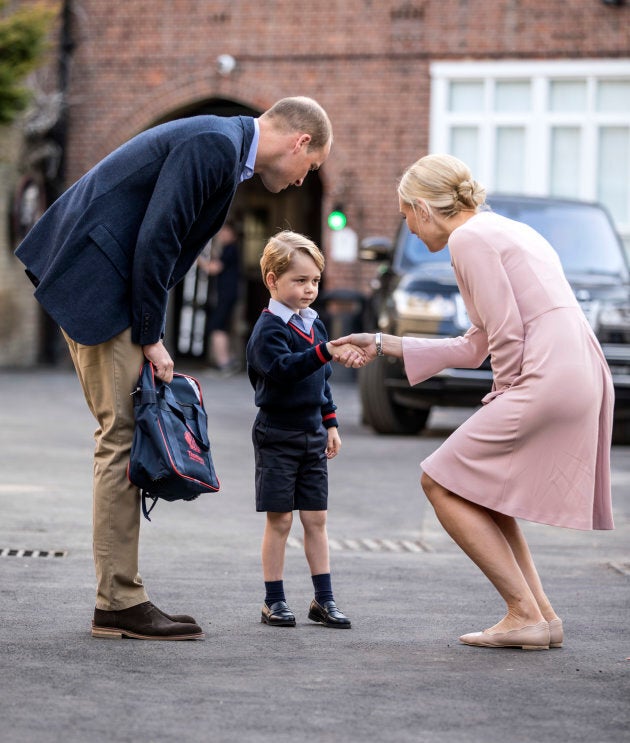 The four-year-old will be known to his classmates as George Cambridge (as evidenced by the name written on his backpack, noted the Sun), and follows the footsteps of his dad and uncle, Prince Harry, who both attended preparatory school at a young age.
Unlike dad and Uncle Harry, George is attending a mixed-gender school, so Princess Charlotte could very well join him when she turns four.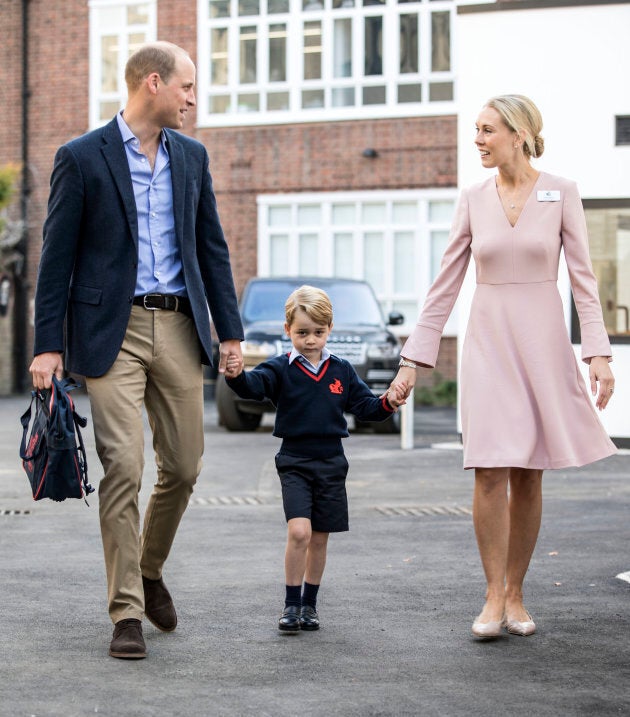 Kensington Palace also honoured the occasion by releasing an official picture of William and George leaving for school that we think shows equal parts excitement and trepidation — for both dad and student.
Previously, George attended Westacre Montessori School in Norfolk. However, his parents recently made the decision to live at Kensington Palace full-time, as the couple take on more royal duties to ease the workload of Queen Elizabeth.
Keep Up With The Royals

Get our weekly email round-up of all things Royal.