Prince George is still just a toddler and he's already embroiled in his own photo scandal.
But one snap from the photo shoot showed the young royal offering white chocolate ice cream to the family dog, Lupo.
This sparked concern from dog lovers and animal cruelty activists who criticized the Duke and Duchess of Cambridge for allowing George to feed the pup what some took to be a dangerous treat.
In this video above, Inside Edition reporters checked in with a veterinarian to see if there was a genuine concern, or if the hubbub was out proportion.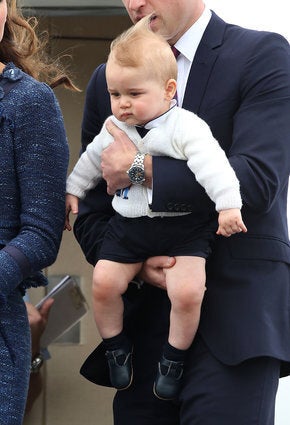 Prince George's Cutest Moments