It's a Royal Family tradition, for the younger royals at least — a walk from country house in Sandringham to nearby St. Mary Magdalene Church for Christmas service.
And this year, even younger royals were part of the proceedings, as Prince George, 6, and Princess Charlotte, 4, attended the church service for the first time. Little brother Prince Louis, 1, stayed at home.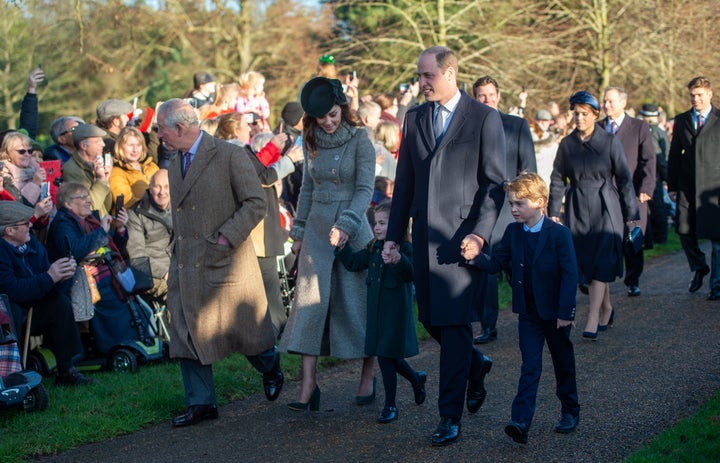 Following the church service, the Cambridges headed over to the crowd and greeted well-wishers, where they received presents and waved to onlookers.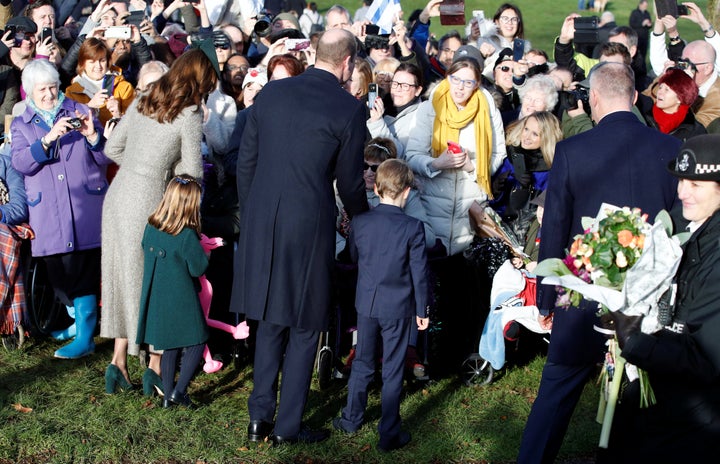 That is, except for one fan, who got a full-fledged hug from Princess Charlotte after giving her an inflatable pink flamingo.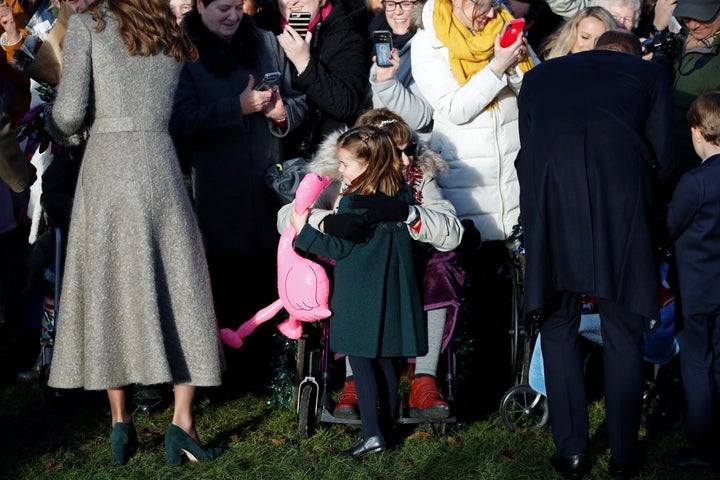 The Cambridges also opted to release a new photo of their family today, in a photograph taken by the duchess of her husband and their three kids, looking sweet, a little sweaty and very much at ease with their dad.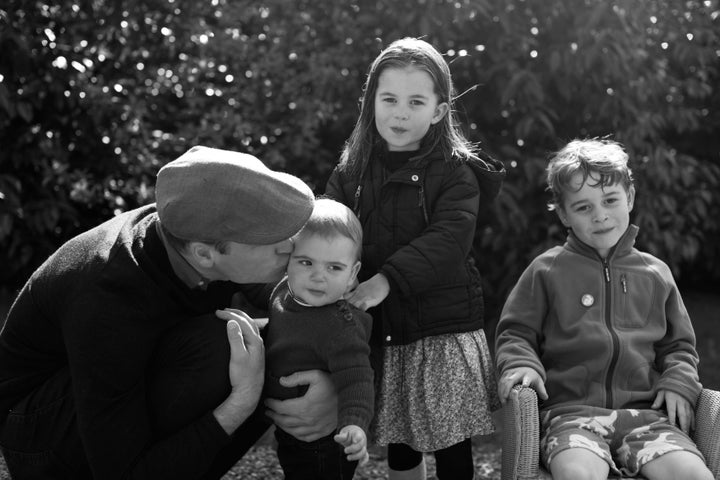 Prince Harry and Meghan, Duchess of Sussex, as well as their son Archie, were not at the service, or even in the country — they opted to spend their Christmas holidays in Canada, reportedly alongside Meghan's mother, Doria Ragland.
The Queen also released her Christmas Day speech, and praised the people who are fighting climate change and spoke of people coming together "in the spirit of friendship and reconciliation."
With files from the Associated Press
WATCH: Meghan and Harry decide to spend Christmas in Canada.