No hand-me-downs for Prince George!
Instead of wearing a historic 167-year-old one-of-a-kind lace and satin gown, which more than 30 previous royal babies have worn, the Duke and Duchess of Cambridge's spawn will be wearing a replica. (What, the Queen couldn't override the Powers That Be and force her grandson and granddaughter-in-law to put little Georgie in the old dress?)
"Following the baptism of Lady Louise Windsor in 2004, it was decided the ancient garment was too delicate to be used again. As a result, the Queen commissioned an exact replica of the 1841 christening gown to replace the original robe."
So far, the replica christening gown has been worn by the two daughters of Peter and Autumn Phillips (son and daughter-in-law of Princess Anne), Savannah and Isla Elizabeth, and Prince Edward's son James.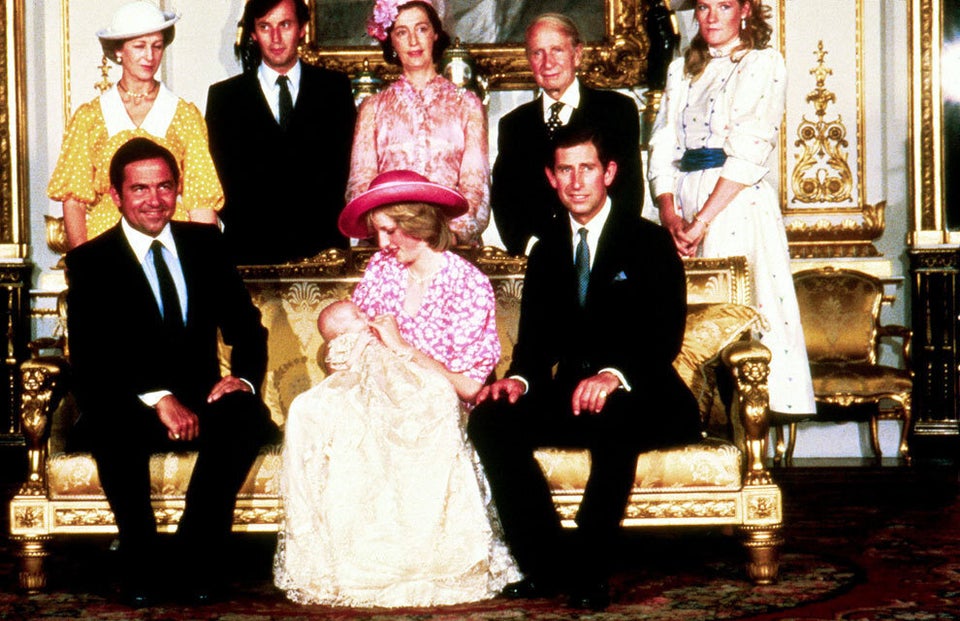 Royal Christenings