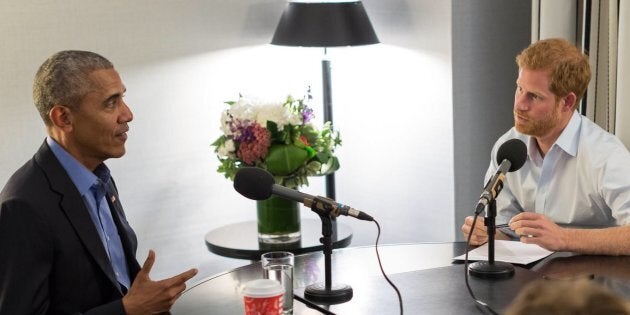 The newly engaged prince will guest-edit the BBC Radio 4 program "Today" on Dec. 27. Kensington Palace teased on Twitter that his show will include an interview with former U.S. president Barack Obama.
Prince Harry asks the former president about what it was like leaving the White House, his plans for life after presidency, and his charity, the Obama Foundation.
Obama is warned that if he pauses for too long between answers, he'll see Prince Harry's stern face.
The palace shared a preview:
Prince Harry's full interview with Obama airs on BBC Radio 4 on Dec. 27. It will also be available as a podcast.
Keep Up With The Royals

Get our weekly email round-up of all things Royal.