The Royal Family gathered at Sandringham Estate on Monday, where Harry sat down with his brother Prince William, his father Prince Charles, and his grandmother Queen Elizabeth to discuss last week's bombshell news that the Sussexes want to step down as senior royals and divide their time between the U.K and North America, which we now know to mean Canada.
While we'll never know what exactly went down at the closed-door meeting, the royals clearly reached a consensus.
Watch: Harry and Meghan walk away from the Royal Family. Story continues after video.
"Today my family had very constructive discussions on the future of my grandson and his family," Queen Elizabeth said in a statement emailed to media. "My family and I are entirely supportive of Harry and Meghan's desire to create a new life as a young family.
"Although we would have preferred them to remain full-time working members of the Royal Family, we respect and understand their wish to live a more independent life as a family while remaining a valued part of my family.
"Harry and Meghan have made clear that they do not want to be reliant on public funds in their new lives," the statement continues.
"It has therefore been agreed that there will be a period of transition in which the Sussexes will spend time in Canada and the U.K.
These are complex matters for my family to resolve, and there is some more work to be done, but I have asked for final decisions to be reached in the coming days."
"The Queen finally took charge in a dreadful week for the monarchy," royal commentator Richard Fitzwilliams told HuffPost Canada."This will hopefully calm matters for the time being, though questions obviously remain as to what they will actually do, how they will handle matters, where they will live, what they will earn and how they will handle royal duties."
Harry and Meghan's big announcement was initially followed by a statement from Buckingham Palace that discussions were still "at an early stage."
"We understand their desire to take a different approach, but these are complicated issues that will take time to work through," the palace said last Wednesday, several hours after Meghan and Harry's Instagram announcement.
The couple's reference to becoming financially independent is a particularly interesting point, and one that still isn't immediately clear, Fitzwilliams said. About five per cent of Harry and Meghan's income up to now came from U.K. taxpayers, while the rest comes from the Queen and Prince Charles' Duchy of Cornwall estate.
"Presumably they will continue to receive" money from the estate, "at least for the time being," Fitzwilliams said. "The state will undoubtedly continue to fund their security, and since they are going to divide their time between Britain and Canada for a transition period, the Canadian government may also help."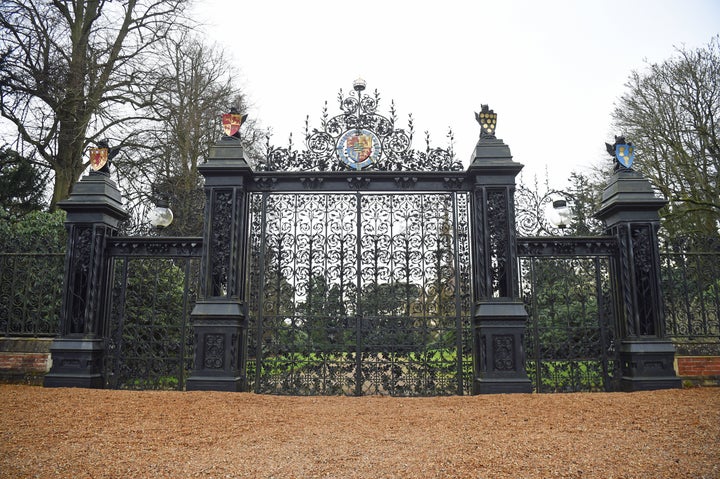 Canada's finance minister Bill Morneau shot down reports that the Canadian government has agreed to bankroll Harry and Meghan's security fees, something several U.K. tabloids have reported without attribution. Morneau told reporters Monday morning that the matter has not yet been discussed.
An unconfirmed report said that Meghan has agreed to provide a voiceover to Disney in exchange for a donation to a charity that protects elephants. It's possible the Sussexes will continue down that route, Fitzwilliams said.
"It remains to be seen if they will do any controversial endorsements. A voiceover from Disney is surely an excellent idea for Meghan, others might not be."
On Thursday, a spokesperson for the couple confirmed that Meghan had returned to Canada, where Archie had reportedly been left with her friend Jessica Mulroney and with a nanny. The couple spent the holidays on the west coast, and were apparently spotted in Victoria and on Vancouver island. They were back in the U.K. last week, where their only official public engagement was a stop at London's Canada House to thank Canadians for their hospitality over the last several weeks.
The backlash Meghan and Harry have faced from many media outlets, particularly in the U.K., makes clear why a life of privacy might appeal to the young family. But Fitzwilliams doesn't know that the scrutiny will disappear even as they make their way to Canada.
"This has been an example of the press at its fiercest, and Harry and Meghan, however much they might resent it, can never really escape it."