Speaking with British news presenter Mishal Husain, Harry, 33, and Markle, 36, spoke on how and when they met, how the engagement went down, what it's been like having the tabloids hound them, and their plans for the future.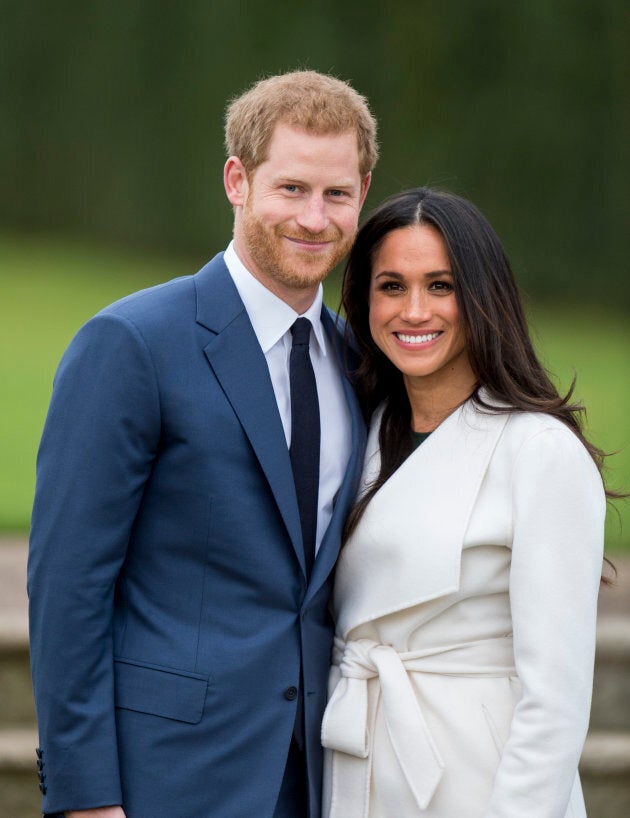 Harry confirmed that he proposed to Markle, an American actress, just a few weeks ago at his home, Nottingham Cottage at Kensington Palace.
"It was just an amazing surprise," Markle said of the proposal, and added that they were "roasting chicken" when Harry popped the question. "It was so sweet and natural and very romantic. He got on one knee," she continued, to which Harry replied, "Of course."
When asked "Whether it was an instant 'Yes,'" Markle replied, "Yes, as a matter of fact I could barely let you finish proposing, I was like 'Can I say yes now?'"
"She didn't let me finish," Harry said. "And then there were hugs and I had the ring on my finger and I was like 'Can I give you the ring?' And she was all 'Oh yes, the ring.' So it was a really nice moment just the two of us."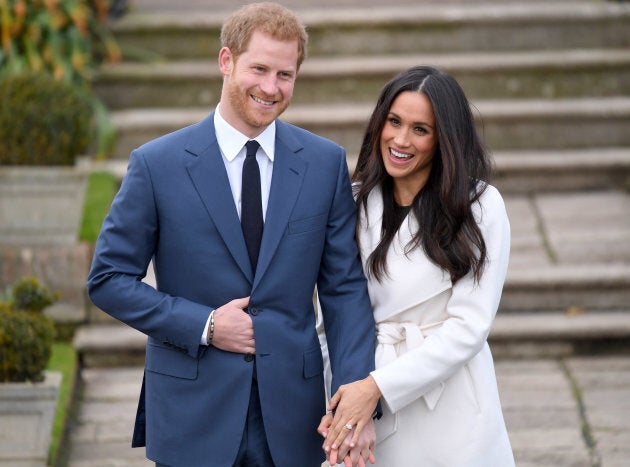 The two also talked about the progress of their relationship, which began soon after meeting in July 2016.
"I don't think that I would call it a whirlwind in terms of our relationship, obviously there are layers attached to how public it has become," noted Markle. "We had a good five or six months of just privacy, which was amazing. I think we were able to have so much time just to connect and we never went longer than two weeks without seeing each other even though we were obviously doing the long-distance relationship. We made it work."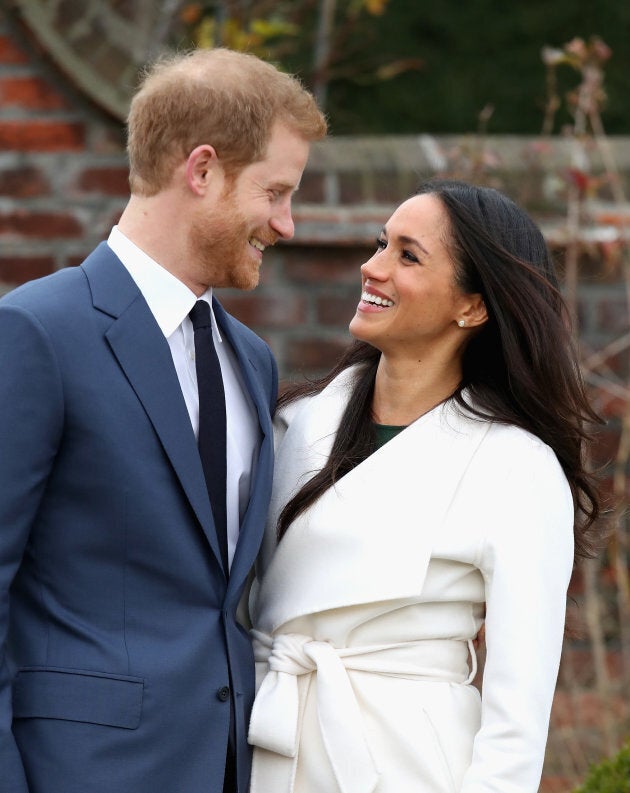 It was clear to them both that after hanging out just once or twice after first meeting that they wanted to be together, they said.
Harry explained that they were introduced by a mutual friend in London, and after going on two back-to-back dates, "it was three, maybe four weeks later that I managed to persuade her to come join me in Bostwana and we camped out with each other under the stars... then we were really by ourselves."
"It was a blind date," Markle said of their first meeting, noting that she didn't know much about Prince Harry, and likewise, Harry admitted that he had never heard of Markle before meeting her.
"I was beautifully surprised when I walked into that room and saw her as she was sitting there. I was like 'OK well I'm really going to have to up my game," Harry said.
"It was just a choice. Very early on we realized we were going to commit to each other," noted Markle when asked about what it was like dating while juggling their respective commitments. "And we knew we had to invest the time and the energy in whatever it took to make that happen. With the filming schedule it was not the easiest, because of course it included a lot of travel, back and forth."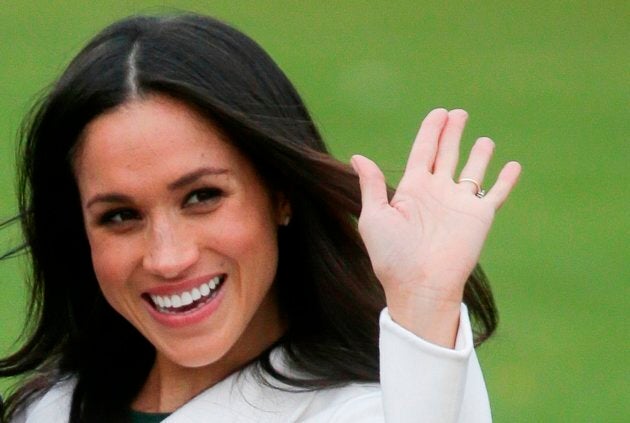 Dealing with the media, who watched their every move, was also not easy on their relationship, they said.
"As naive as it sounds now, having gone through this learning curve in the past year and a half, I did not have any understanding of just what it would be like. I don't think either of us did though," Markle said.
"I tried to warn you as much as possible, but I think both of us were totally surprised by the reaction after the first five or six months that we had to ourselves," noted Harry.
"I had never been part of tabloid culture or pop culture to that degree," Markle said.
I did not have any understanding of just what it would be like. I don't think either of us did though.
"It's disheartening, it's a shame that that is the climate in this world to focus that much on that... but I think at the end of the day I'm really just proud of who I am and where I come from," Markle said.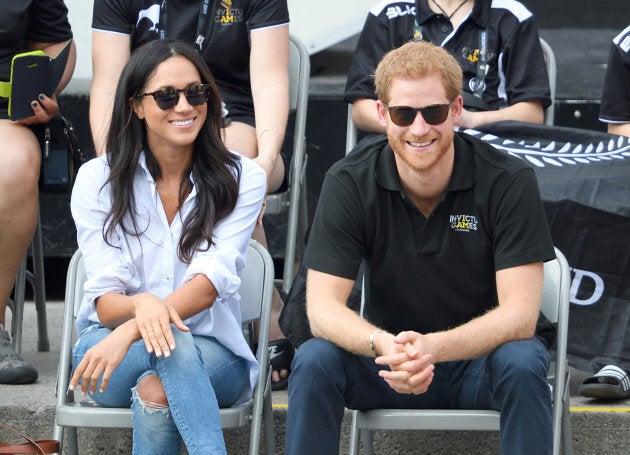 Now that Markle — who confirmed she has quit acting after filming her last season of "Suits" — will become part of the Royal Family, she will have to figure out what kind of work she wants to do to represent the family just as Prince William, the Duchess of Cambridge, and the other royals do.
"The causes that are important to me I can focus even more on... I'm excited to just really get to know more about the different communities here [in the U.K.], smaller organizations who are working on the same causes that I've always been passionate about... and also being able to go around to the Commonwealth," Markle said.
And Harry had her back, noting that "she'll be able to deal with everything that comes with it."
"The fact that I fell in love with Meghan so incredibly quickly was confirmation to me that all the stars were aligned, everything was just perfect, it was this beautiful woman who just literally tripped and fell into my life... I know she'll be really unbelievably good at her job part of it as well.. we're a fantastic team."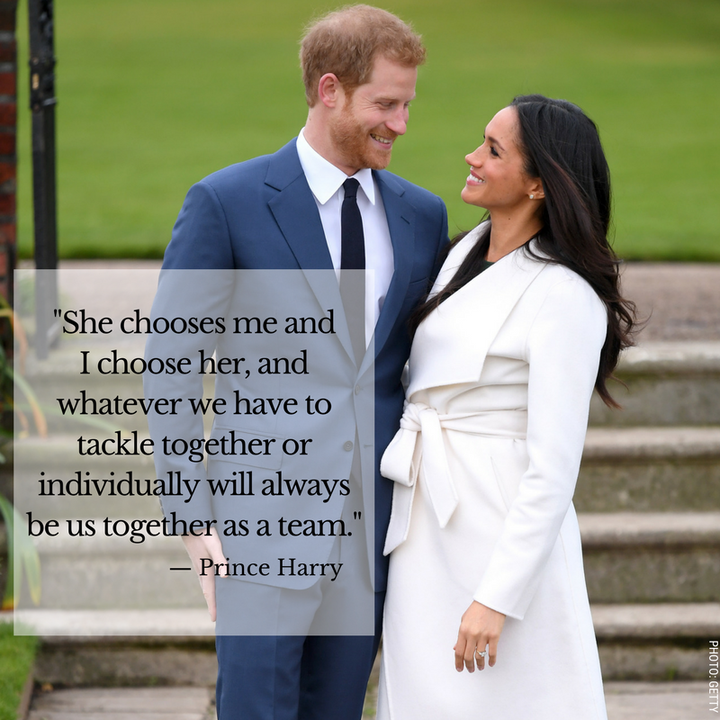 Part of being that team means that Markle can't continue being an actress, but, as she mentioned in the interview, "I don't see it as giving anything up, I just see it as a change. It's a new chapter."
"She chooses me and I choose her, and whatever we have to tackle together or individually we will always be us together as a team," Harry said.
He continued, "She's capable of anything... both of us have passions for wanting to make a change, a change for the good."
Keep Up With The Royals

Get our weekly email round-up of all things Royal.
And of course, no interview with a soon-to-be married royal couple would be complete without talk of children.
When simply asked, "Children?" Harry replied with a laugh, "Not currently, no."
"One step at a time, hopefully we'll start a family in the near future," he added.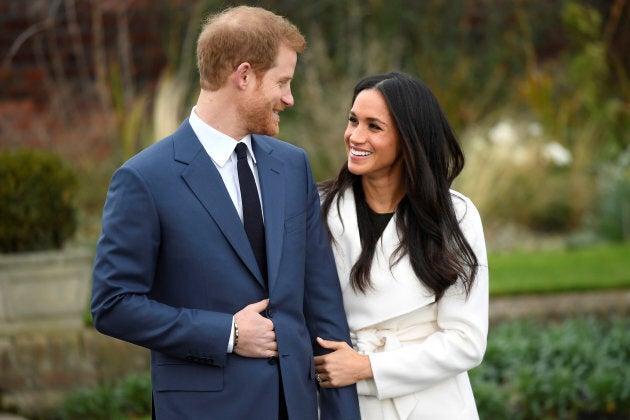 As we all know, one very important member of Harry's family cannot be with him for this special occasion: his mother, Diana.
And it's because Harry wanted to "make sure that she's with us on this — on this crazy journey together" that he put two diamonds from the late princess' jewelry collection on Markle's engagement ring, which he designed.
"It's so important to me to know that [Diana's] a part of this," noted Harry. "I think she would be over the moon, jumping up and down."
"It is days like today where I miss having her around, the happy years," Harry concluded.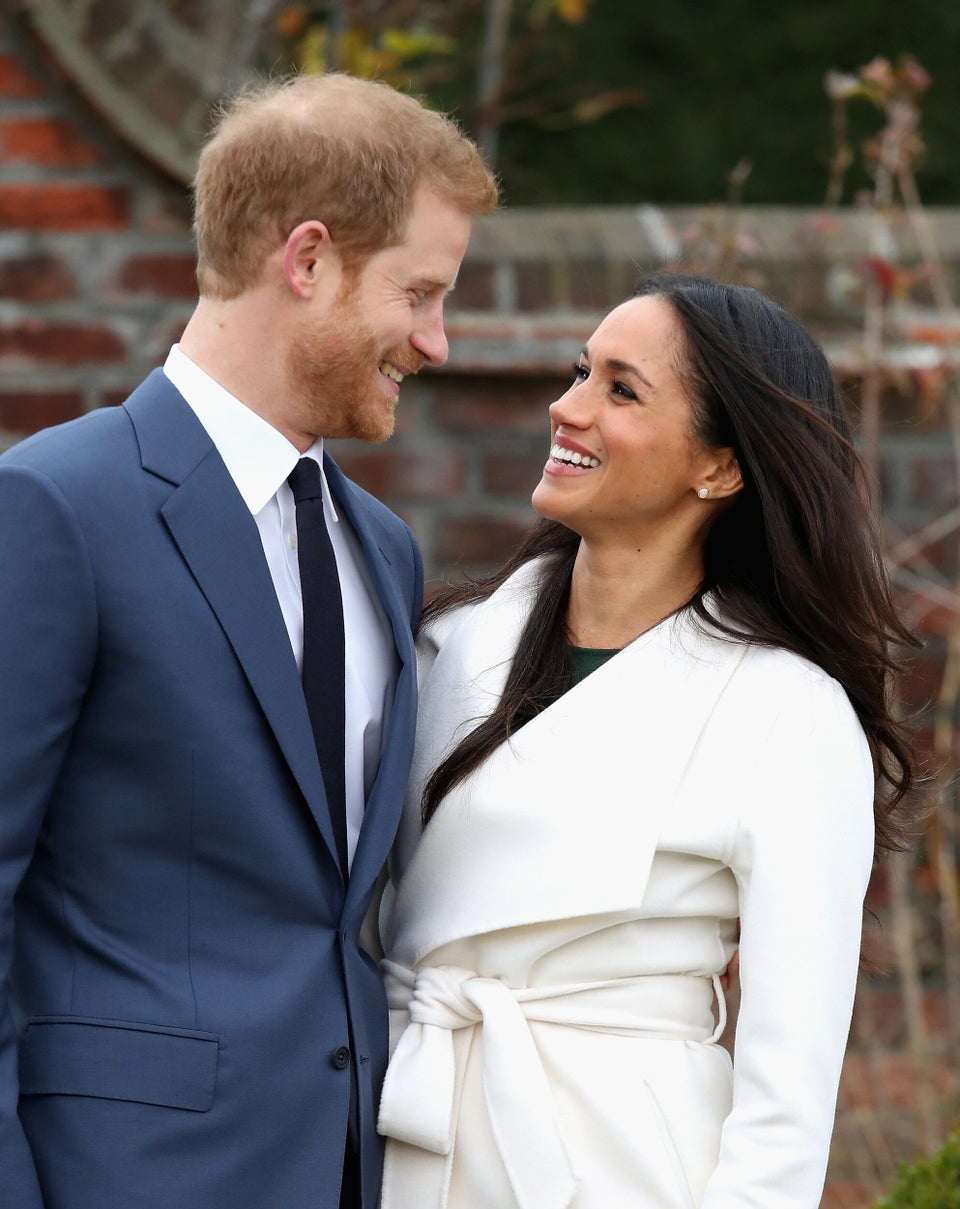 Prince Harry and Meghan Markle