The duke and duchess look like they're having a great time on the second country of their four-nation royal tour. They started their day meeting agriculture and women's development students at the University of the South Pacific, in an environment that seemed much more relaxed than many of their other engagements.
While greeting the crowds, Meghan wore a dress by the "globally-inspired" label Figue, headed by French-born, Mediterranean-raised designer Stephanie von Watzdorf. (Of course, our casual summer dresses don't cost $1,500, but hey, we're not royals.) Harry also looked to be having fun, wearing a blue patterned button-up shirt.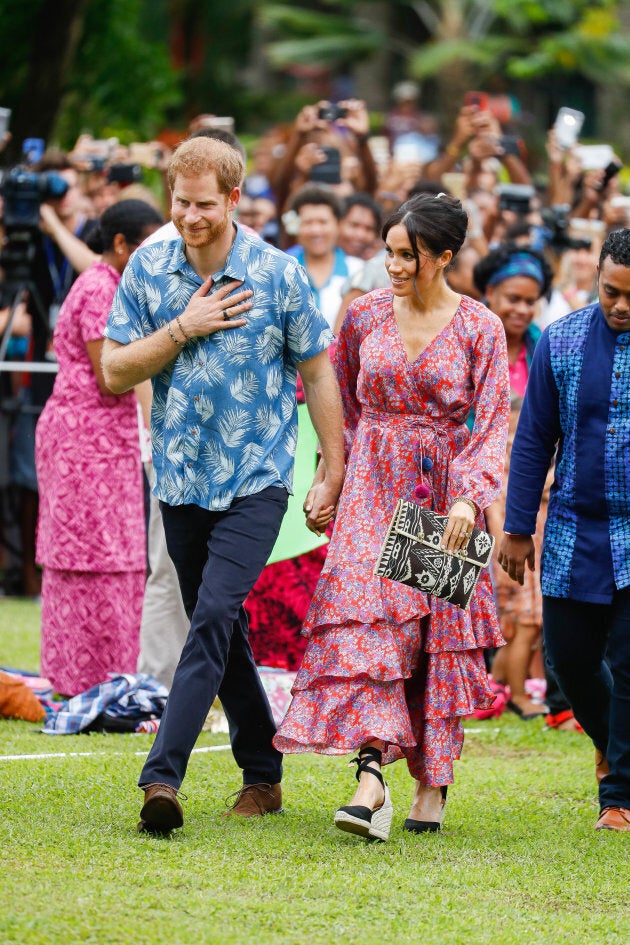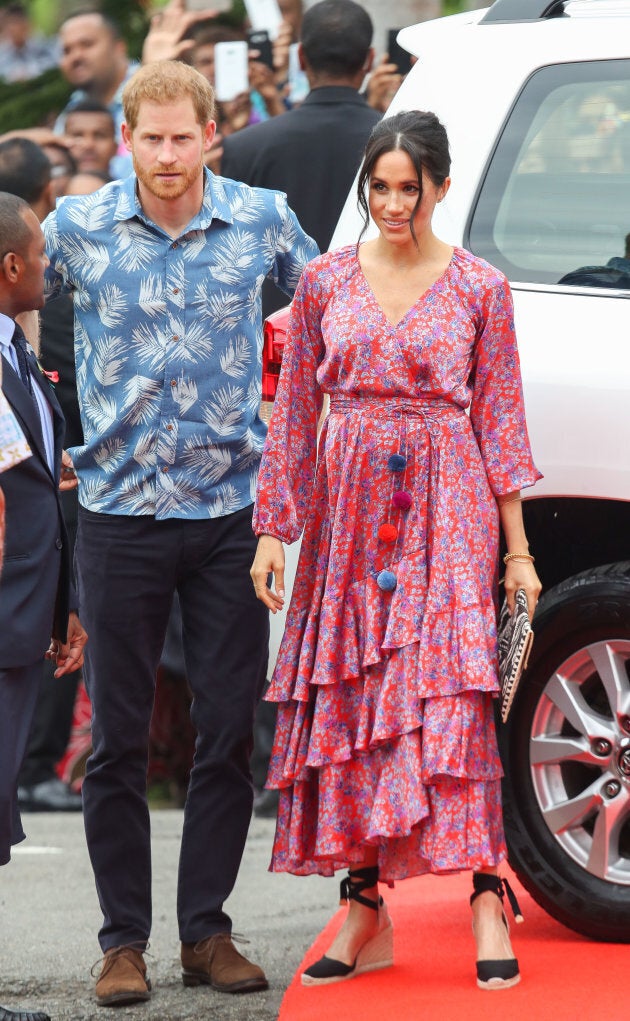 Meghan even had the ultimate vacation look: flowers in her hair.
She was later given a garland to wear around her shoulders.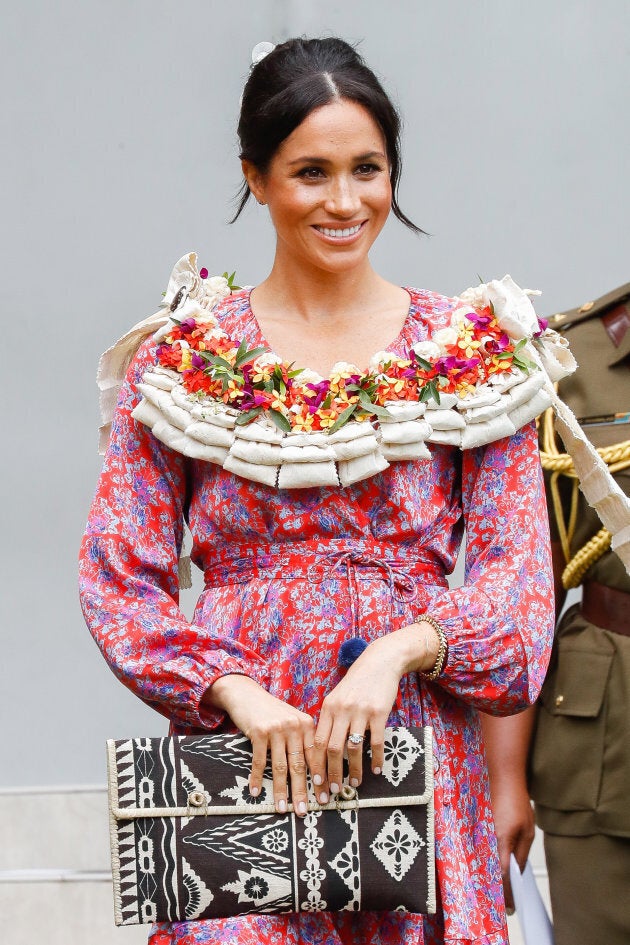 In a speech she gave at the university, the duchess talked about education accessibility.
"It was through scholarships, financial aid programmes and work-study where my earnings from a job on campus went directly towards my tuition that I was able to attend university," she said, according to reporters. "And, without question, it was worth every effort."
"Everyone should be afforded the opportunity to receive the education they want, but more importantly, the education they have the right to receive," she also said. "And for women and girls in developing countries, this is vital...Because when girls are given the right tools to succeed, they can create incredible futures, not only for themselves but also for those around them."
The couple arrived in Fiji on Tuesday. They were given a traditional "Veiqaravi Vakavanua" welcome ceremony, a cultural tradition meant to greet honoured guests.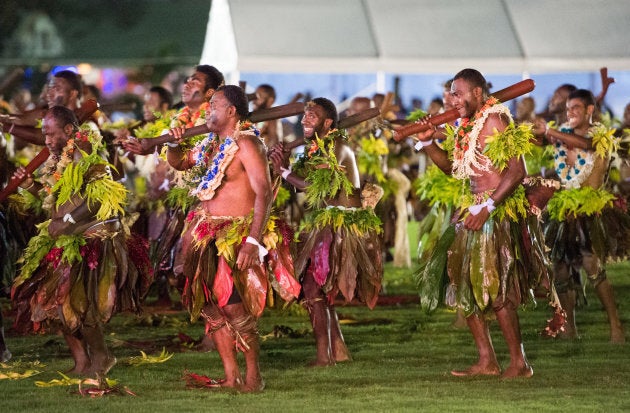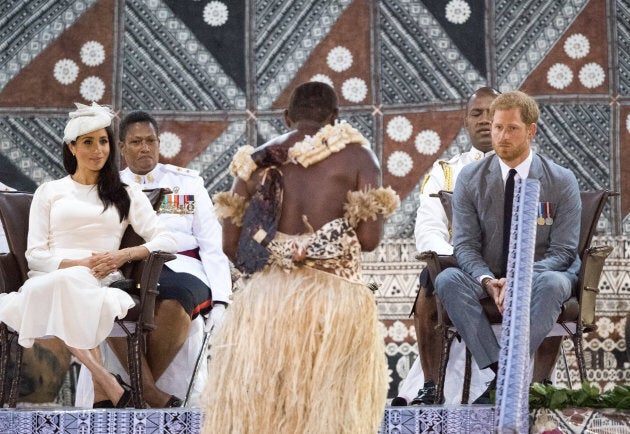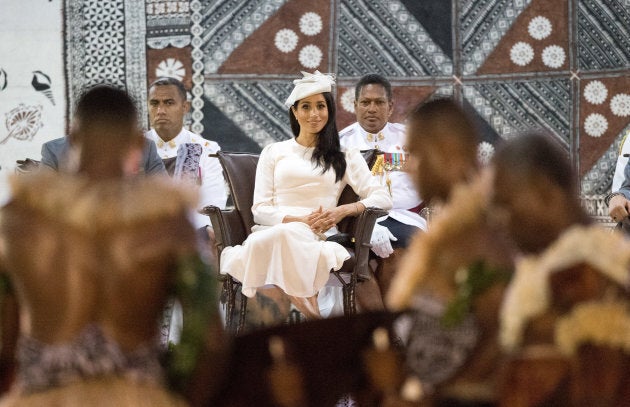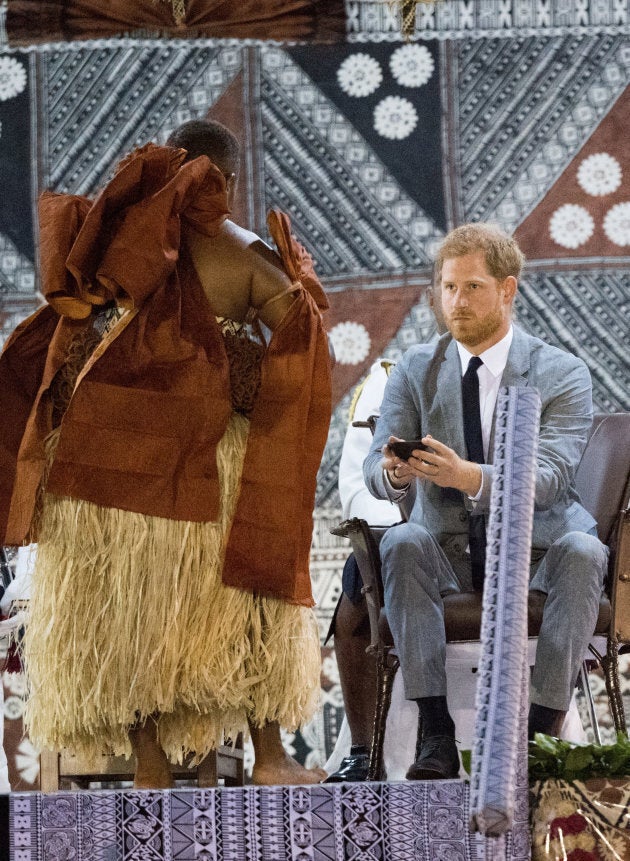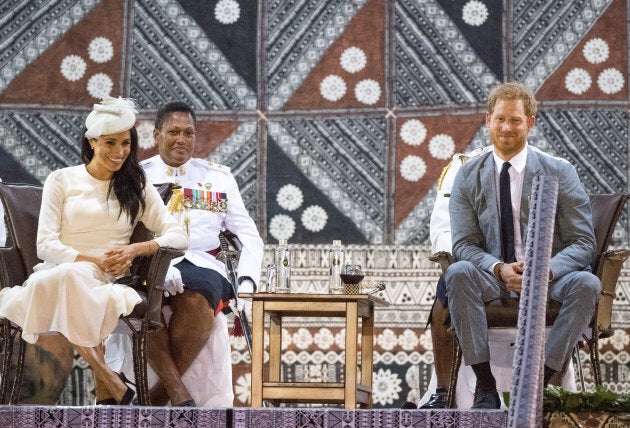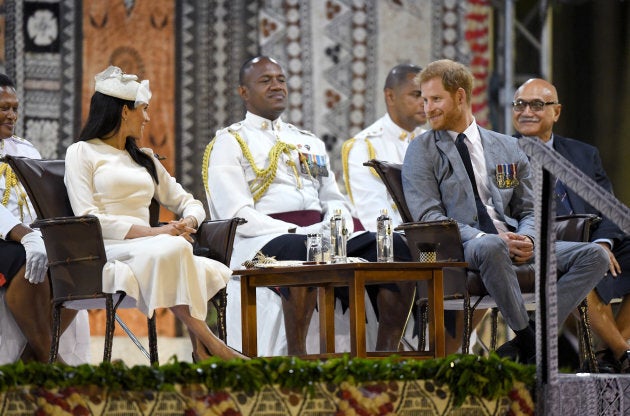 They went to a reception at the luxurious Grand Pacific Hotel, a gorgeous spot that combines colonial architecture with Fijian traditions.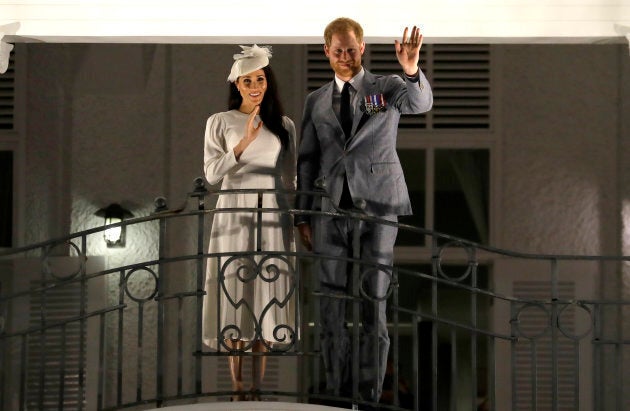 In a speech, Harry said staying at the hotel made him feel "nostalgic," since his grandparents stayed there many times over the years. In fact, Queen Elizabeth and Prince Philip waved to the crowd from the same balcony during a royal tour in 1953, only a few months after she was coronated.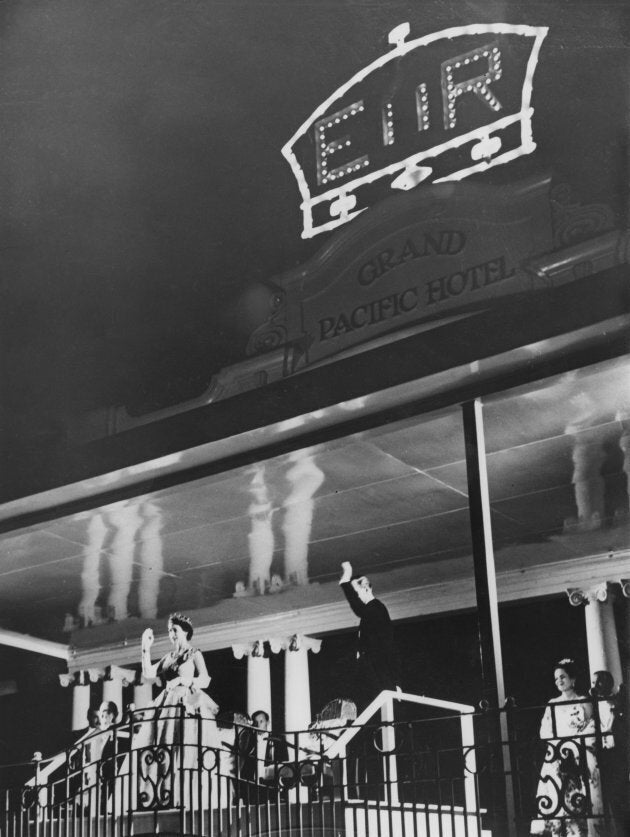 On Tuesday, the couple also attended a state dinner. It was Meghan's first as a royal, and she chose to wear a gorgeous cape dress by British designer Safiyaa in the same shade of blue as Fiji's flag.
Prince Harry went on his own to lay a wreath at a war memorial, where he also met with veterans, some of whom served with British armed forces.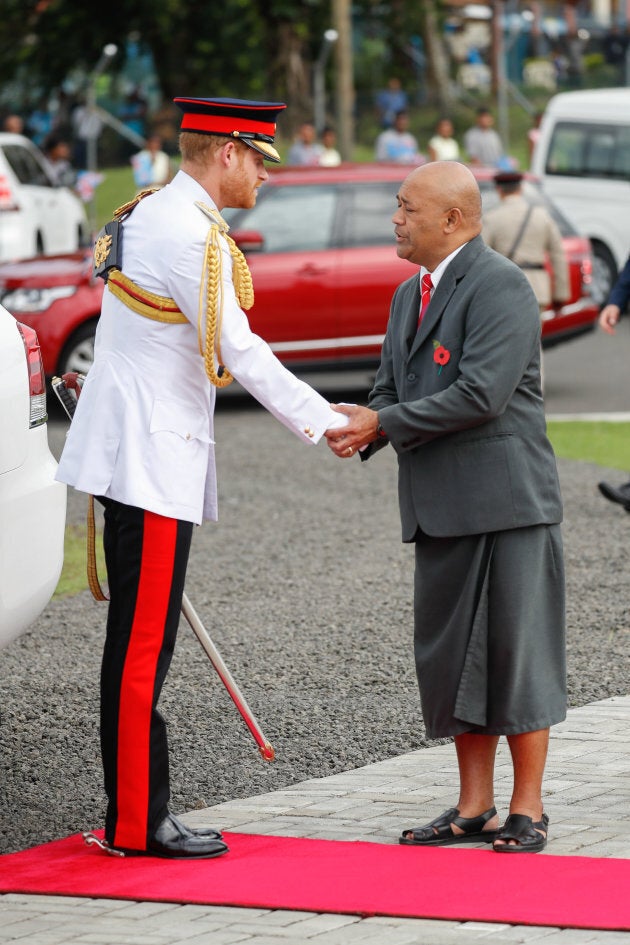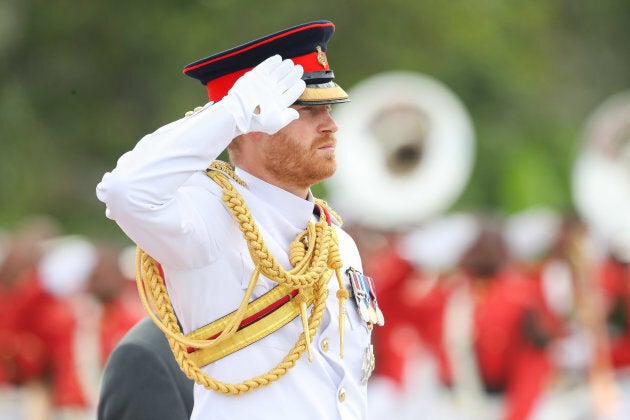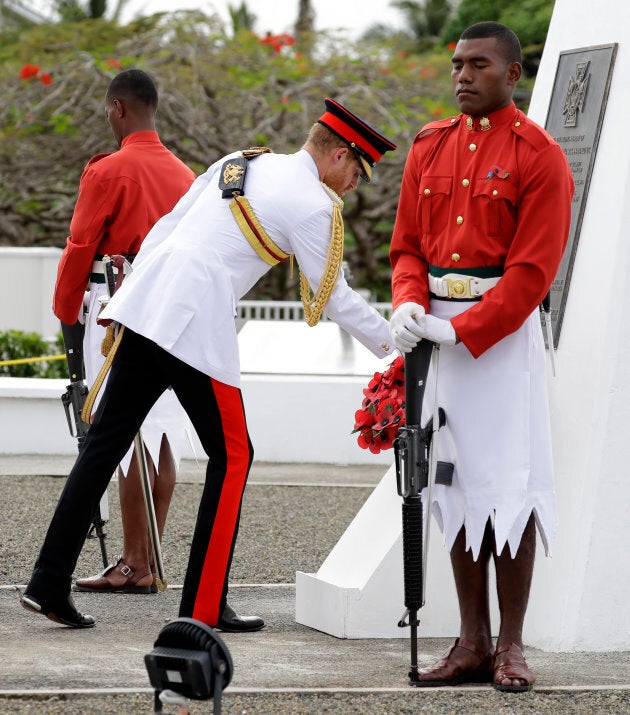 The couple went to separate functions later in the day. Harry visited Colo-i-Suva Forest Park, an indigenous forest site, where he unveiled a dedication to the Queen's Commonwealth Canopy.
The duke also met with 86-year-old Litiana Vulaca, who served tea to Queen Elizabeth II when she visited Fiji in 1953, and planted a tree using the same shovel his grandmother used during her royal visit.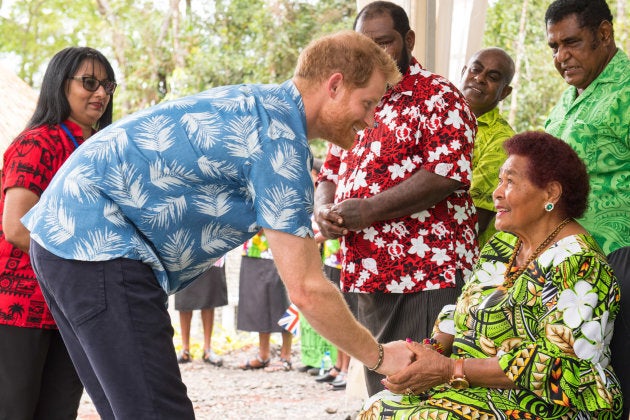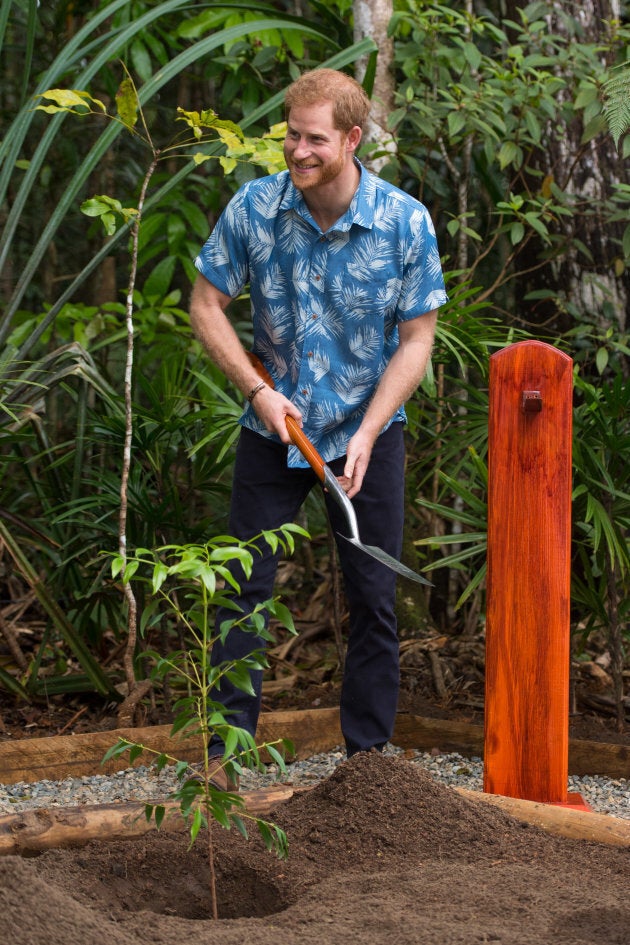 Meghan likely sat out of the engagement as a precaution to reduce the risk of catching the Zika virus via mosquitos, People magazine reports. Instead, the duchess visited the home of the British High Commissioner to have tea and discuss women's organizations in Fiji.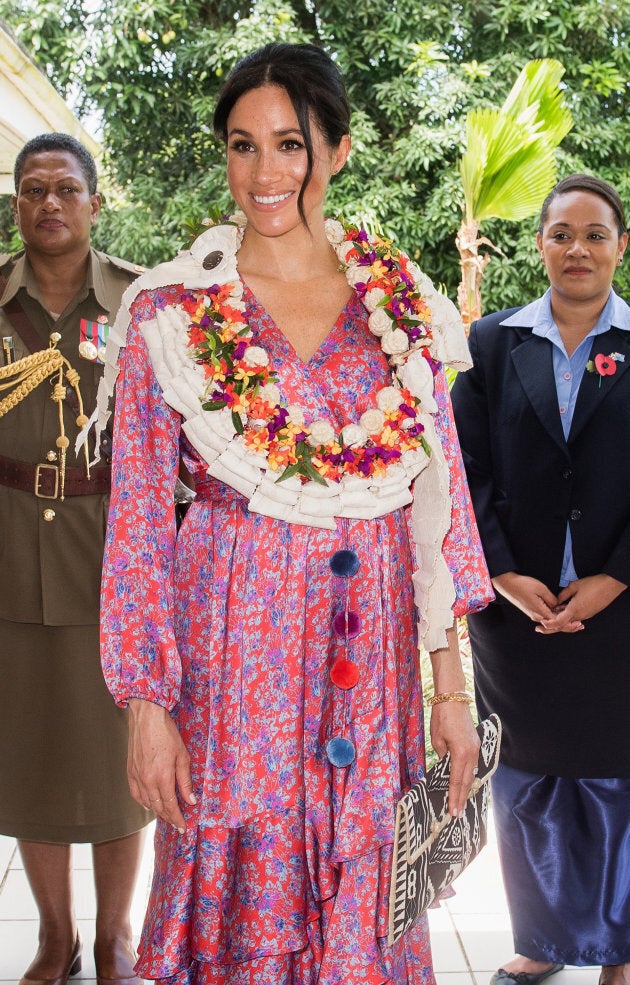 With files from Isabelle Khoo