Expectant parents and unnervingly photogenic couple Prince Harry and Meghan Markle took a trip to Sydney's Bondi Beach on Friday morning. It was hard not to notice just how loving and affectionate they were the whole time.
They held hands on the way there, for one thing.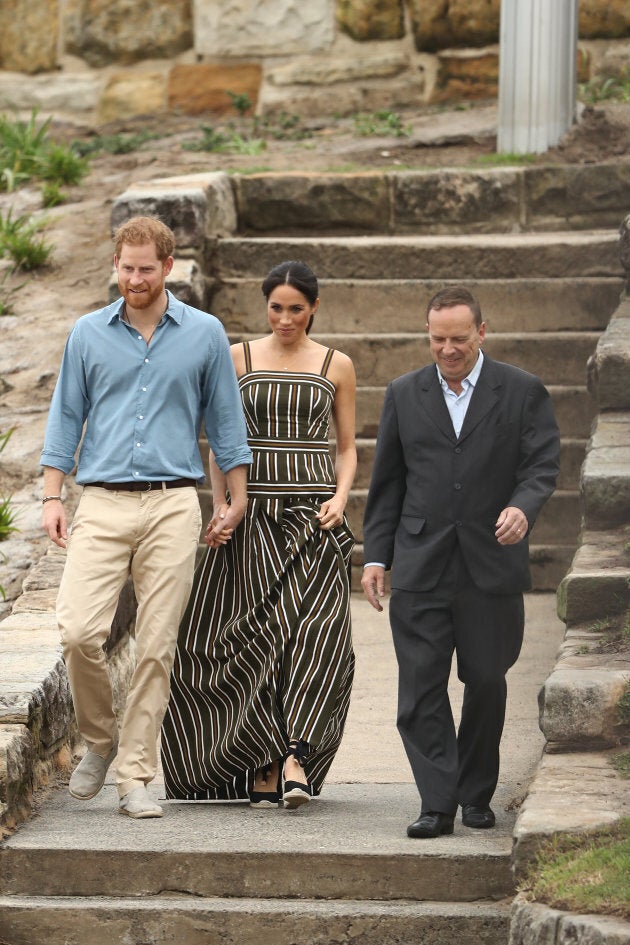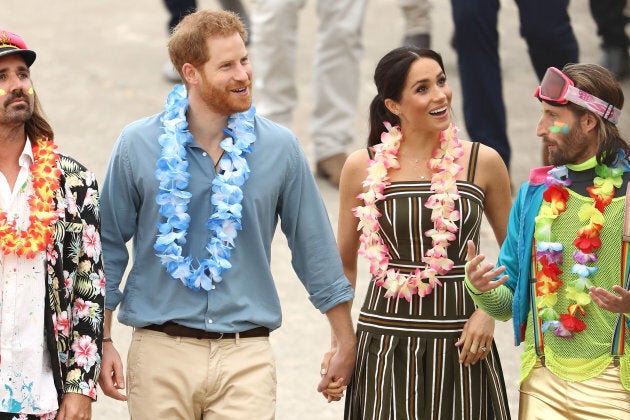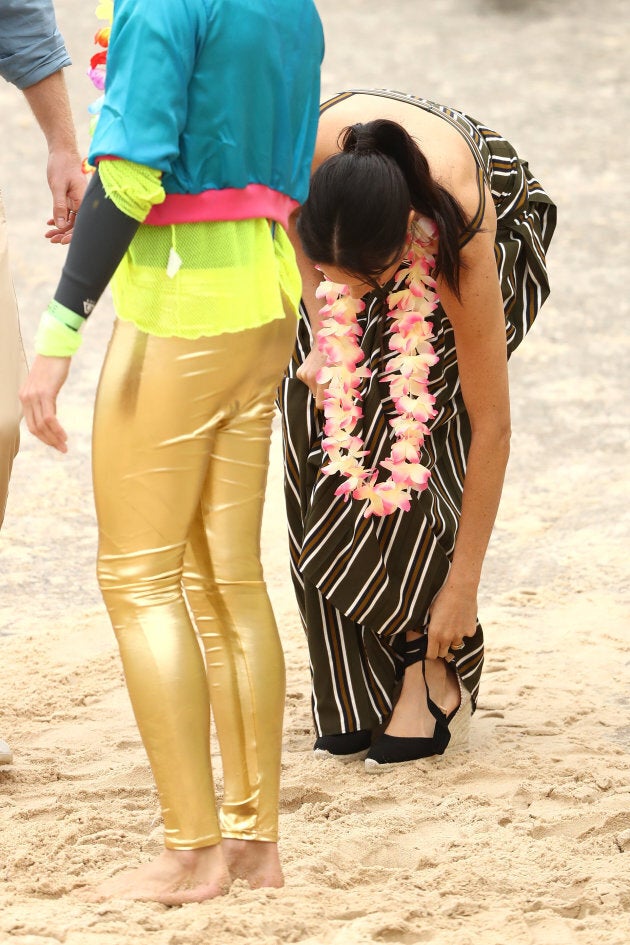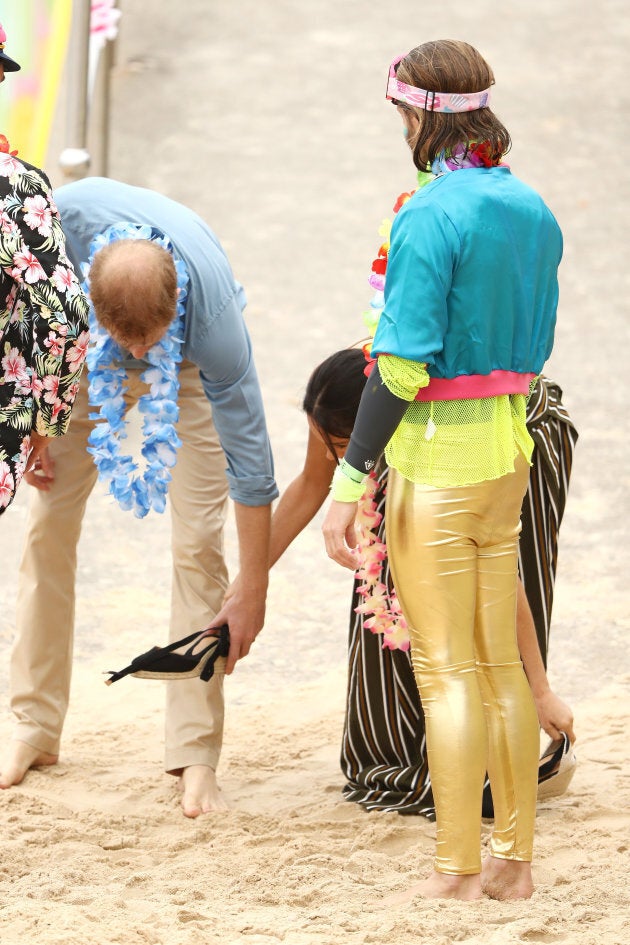 Yup, that's right, Prince Harry leaned down to collect them from her. Of course. (Don't worry, we'll get to those gold lamé pants later.)
They continued to touch affectionately once they were sitting down together.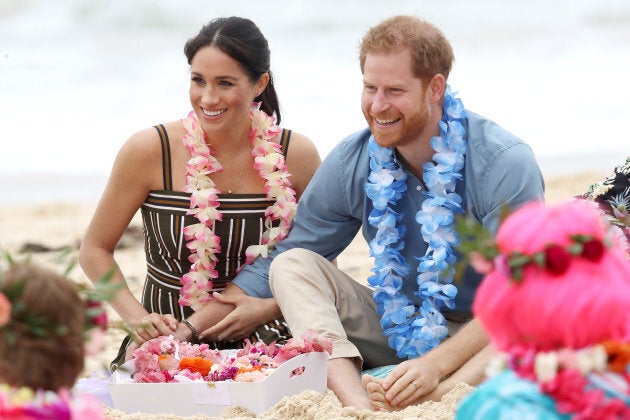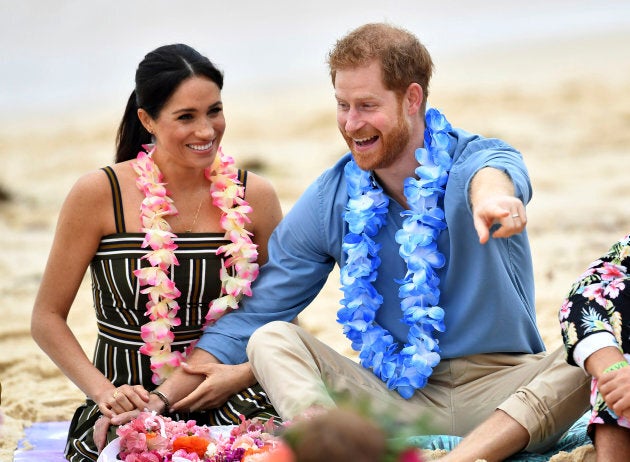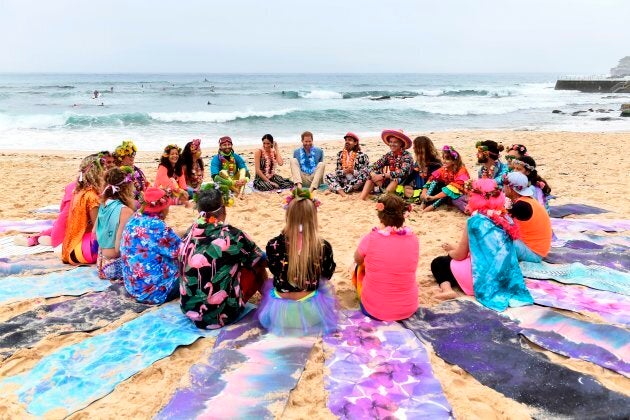 The duke and duchess were at Bondi Beach to meet with members of OneWave, a surf group dedicated to tackling mental health problems. The couple sat down in an "anti-bad vibes circle" and took part in "Fluro Friday," an event where people share their mental health issues before going surfing and doing yoga.
The OneWave community embraced a colourful aesthetic — co-founders Grant Trebilco and Sam Schumacher are the people in the floral suit and gold pants, respectively — while Meghan was decked out in a dress by Australian designer Martin Grant. The group members who were there seemed excited to meet Meghan and Harry.
According to one reporter, Meghan told a woman she was chatting with that she got up at 4:30 to do yoga, despite her jet lag. Same.
And who can forget this sweet moment, from Thursday?
Later in the day, the couple met with more children to discuss youth empowerment, and Harry climbed the Sydney Harbour Bridge to plant the Invictus flag.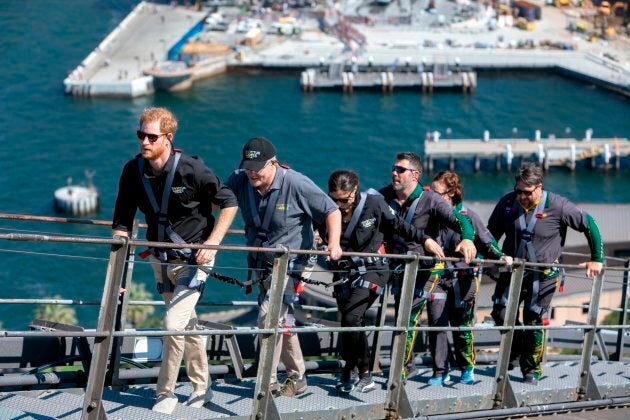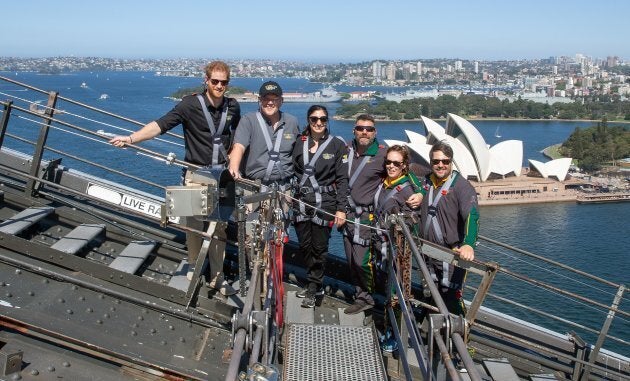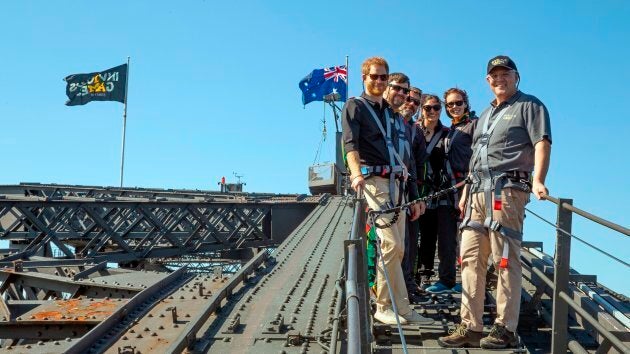 The 2018 Invictus Games begin in Sydney on Saturday.
With files from Isabelle Khoo