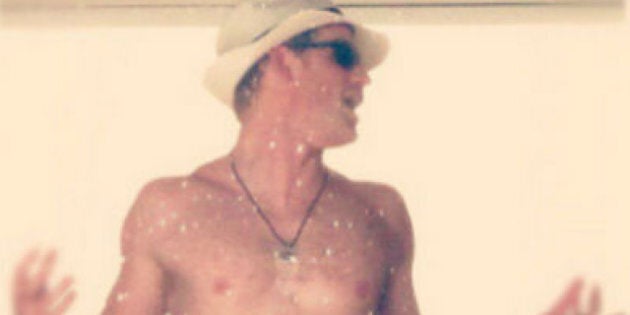 Oh Prince Harry, just what will your grandmother do with you? The "Playboy Prince" is at it again, this time captured in perhaps his biggest scandal yet.
While vacationing in Vegas with friends, Harry was photographed partying with his Crown jewels out on full display. TMZ posted pictures of the Prince stark naked with a (lucky) mystery girl, also naked. The group was reportedly playing a game of strip billiards in his suite at the Wynn Hotel -- Harry obviously losing (winning?).
We're curious to see how the Royals will handle this PR nightmare. With all the great publicity surrounding Will and Kate -- and their homey and quiet lifestyle -- not to mention all the positive buzz about the Royals from the London 2012 Olympic Games earlier this month, this scandal will surely put palace PR into overdrive in an effort to maintain their positive image.
According to the Daily Mail, Harry is "flying back to the UK to face a firestorm" over the photos, and palace advisors are locked in meetings about how to best handle the scandal.
We can't imagine the Queen will be very proud. Maybe she'll hire her new friend James Bond to do some damage control?
One thing's for sure: this is definitely a hairy situation.
Here are some pics of Prince Harry wearing clothes: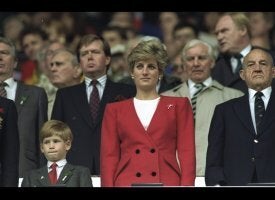 Prince Harry Through The Years!