As if Prince Harry's Caribbean tour wasn't already making us green with envy, these new photos of the prince meeting Bajan beauty Rihanna are sure to do the trick.
While at an afternoon event celebrating Barbados' 50 years of independence on Wednesday, the 32-year-old royal met the singer for the very first time —though it wouldn't be the last. A few hours later the fast friends appeared at a concert celebrating the country's jubilee.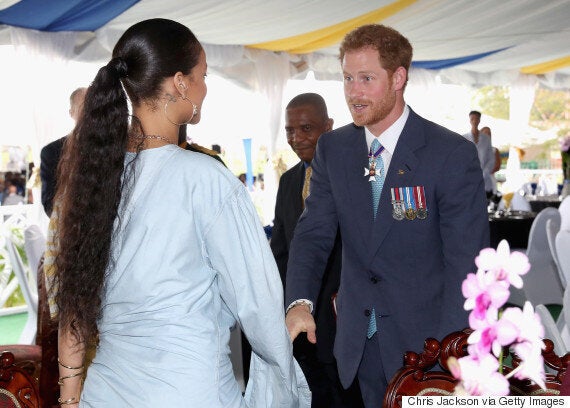 While greeting Rihanna, Prince Harry simply smiled and said: "Hello, it's very nice to meet you."
"Barbados remains a favoured holiday destination for British people, not only for the incredible natural beauty of your country but because you have a great warmth and generosity of spirit," the prince read.
Barbados has also remained a beloved destination for the Royal Family and Queen Elizabeth has visited the island five times.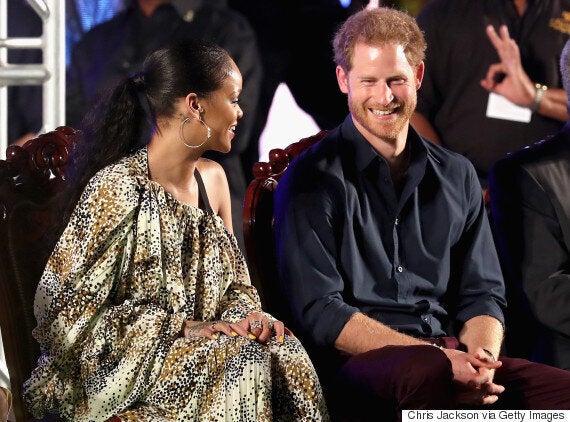 Prince Harry and singer Rihanna attend a Golden Anniversary Spectacular Mega Concert at the Kensington Oval Cricket Ground on day 10 of an official visit to the Caribbean on November 30, 2016 in Bridgetown, Barbados.
The evening event showed a more playful demeanour between the two. The duo were seated next to each other on stage at the Kensington Oval cricket ground in Bridgetown.
While the 20,000-person crowd cheered for the prince as he was introduced, they reached deafening volume once the 28-year-old singer took the stage.
The singer went on to perform the national anthem while the prince commended the country for their "vibrant culture, sporting prowess and natural beauty."
They pair also reunited early this morning for World AIDS day at the 'Man Aware' event held by the Barbados National HIV/AIDS Commission, where they took HIV tests on camera to show how easy it is to get tested.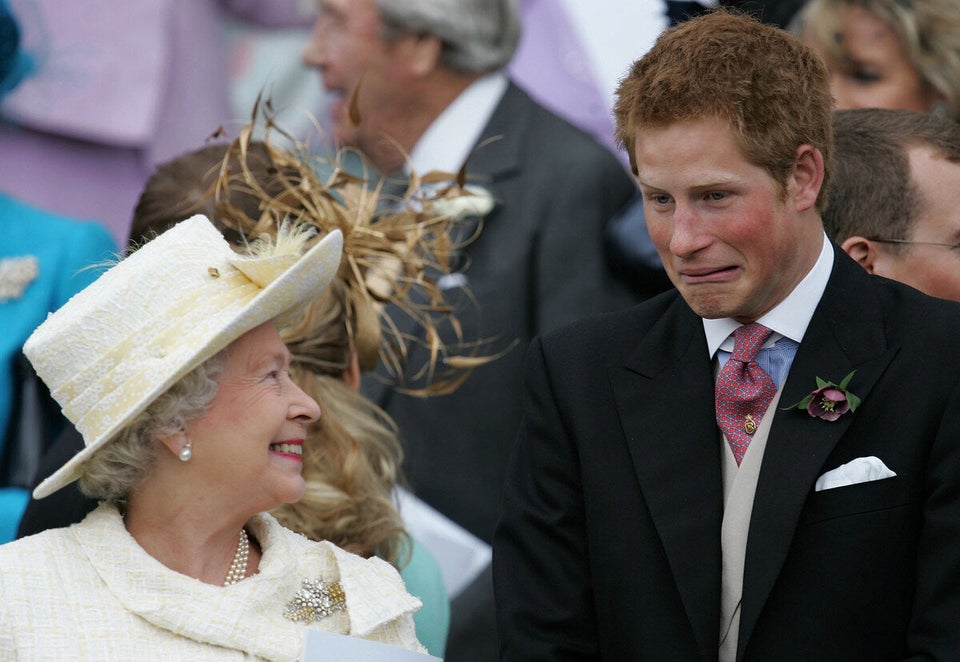 29 Funny Pictures Of Prince Harry