Plenty of kids dream of becoming a prince or princess, but according to Prince Harry, none of his family members dream of becoming a king or queen.
"The monarchy is a force for good, and we want to carry on the positive atmosphere that the Queen has achieved for over 60 years," the prince told Newsweek's Angela Levin, "but we won't be trying to fill her boots."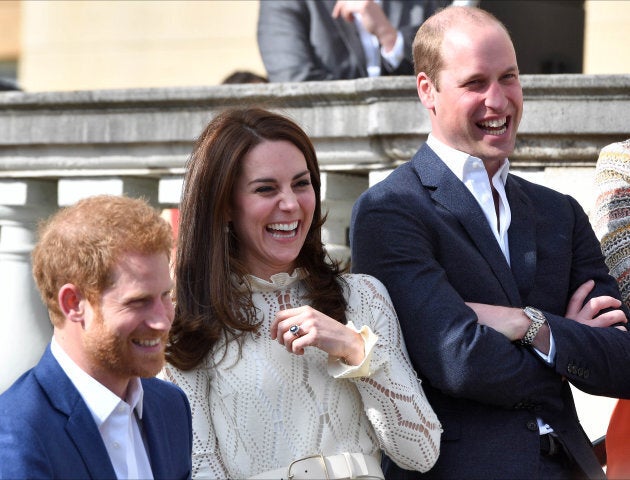 Harry, his brother Prince William, and sister-in-law Kate Middleton, have been praised for their efforts to modernize the monarchy, something he takes pride in.
"We are involved in modernizing the British monarchy. We are not doing this for ourselves but for the greater good of the people. Is there any one of the royal family who wants to be king or queen?" he asks. "I don't think so, but we will carry out our duties at the right time."
Fifth in line to the throne, it is unlikely Prince Harry will ever be king, but the royal says if it were to happen he would still hope to maintain some normalcy in his life.
Even if I was king, I would do my own shopping.
"People would be amazed by the ordinary life William and I live. I do my own shopping. Sometimes, when I come away from the meat counter in my local supermarket, I worry someone will snap me with their phone. But I am determined to have a relatively normal life, and if I am lucky enough to have children, they can have one too," he admitted. "Even if I was king, I would do my own shopping."
Still, Harry says there is a sense of duty for himself and his brother. Though they like to live ordinary lives, they try to keep a balance. "We don't want to dilute the magic...The British public and the whole world need institutions like it."
Harry, who is notoriously private, has been opening up more and more to discuss the impact his mother's death had and still has on his mental health. "I sometimes still feel I am living in a goldfish bowl, but I now manage it better," he explained.
The prince, who was only 12 years old when Princess Diana died in 1997, also recalled his mother's funeral and condemned the way it was covered.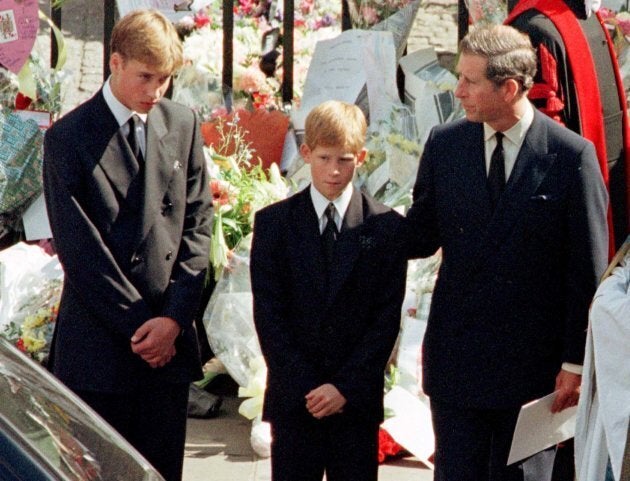 "My mother had just died, and I had to walk a long way behind her coffin, surrounded by thousands of people watching me while millions more did on television. I don't think any child should be asked to do that, under any circumstances," he recalled. "I don't think it would happen today."
"In my case, suit and tie, every time I was in any room with loads of people, which is quite often, I was just pouring with sweat, like heart beating – boom, boom, boom, boom – and literally like a washing machine," he revealed. "I was like, 'Oh my God, get me out of here now.' Oh hang on, I can't get out of here, I have got to just hide it."