 Britain's Prince Harry will reportedly propose to his girlfriend under the Northern Lights.
The 29-year-old royal has been dating Cressida Bonas, 24, since May 2012, when they were introduced by his cousin Princess Eugenie.
There has been extensive speculation that he is planning to pop the question, with claims he has now decided on how he will mark the special occasion.
"Harry's been training in Iceland for his walk to the South Pole in November and has fallen in love with the country. He wants to propose somewhere close to his heart and he wants to take Cressida to the famous Ice Hotel and then pop the question under the Northern Lights. He knows she'll love this," an insider told British magazine Heat.
Story continues below slideshow: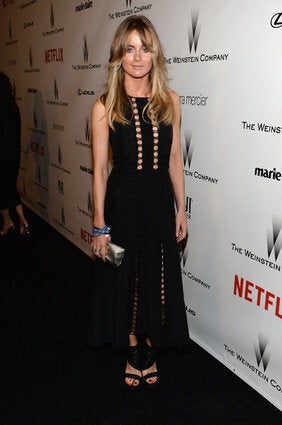 Cressida Bonas
Although Harry and Cressida have been together for a while, they largely fly under the radar. This is said to be because she has struggled to adapt to being thrust into the spotlight.
The prince is thought to have been ready to propose for some time, but wanted to make sure he wasn't pushing Cressida into public life.
"Harry's love life has always made headlines, but she's struggled with the limelight. The big advantage of sneaking off is that they can truly be alone," the source added.
"Harry wants to take her away around Christmas time. Probably before New Year."
In September it was reported that Harry and Cressida had discussed becoming engaged with their respective families.
Harry's brother Prince William gave his now-wife Catherine a few months to decide if she was ready to accept his marriage proposal before they officially announced it in 2010 and he is said to be following in his sibling's footsteps.