The Royal Family gathered early Saturday morning for the annual tradition of the Trooping the Colour, a celebration that marks the birth of the British sovereign (not the Queen's actual birthday, just a ceremonial one).
It's a whole thing. There's a parade, carriages, and obviously, members of the Royal family.
There's also a big moment where the entire family pops onto the Buckingham Palace balcony to watch planes from the air force fly past.
It's a big photo-op moment, and usually, a great time to remind the general population that the royal kids are adorable. This year, Prince Louis stole the spotlight.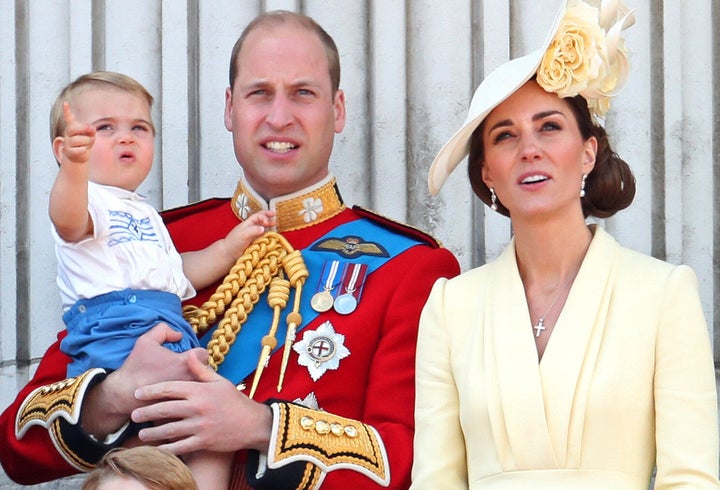 But onlookers also quickly realized that Louis' outfit looked familiar.
It's the same one Prince Harry, his uncle, wore to the Trooping the Colour, back in 1986 when he was about two years old.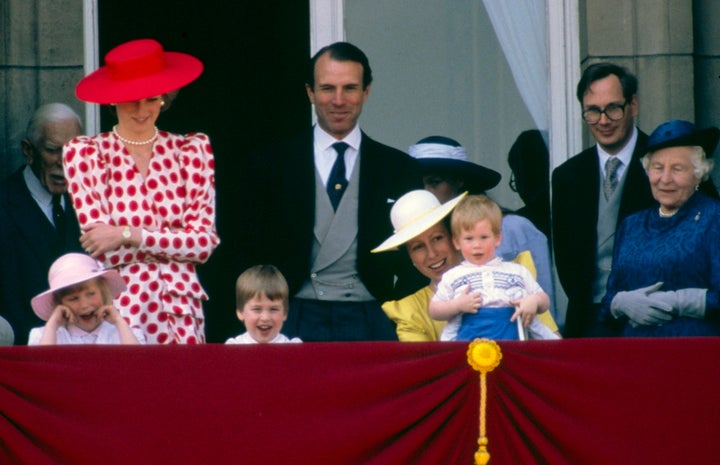 This isn't the first time a royal toddler has borrowed outfits from the older generations. In 2015, Prince George made his debut at the Trooping, wearing a powder-blue outfit that his father, Prince William, wore in 1984.
He did it again for his second Trooping, wearing a blue lined shirt his dad had also wore as a toddler.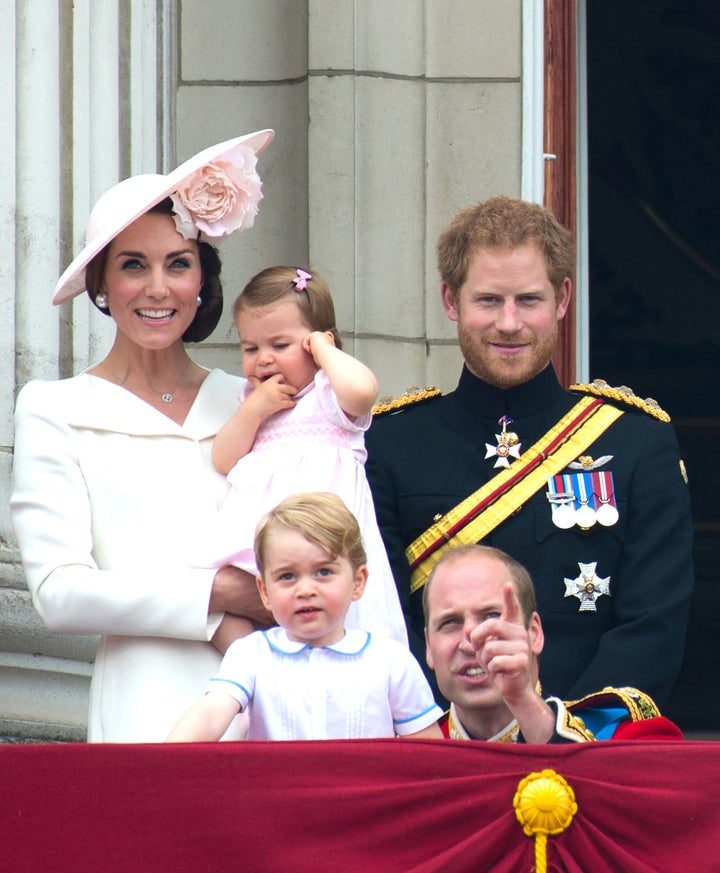 And all three kids wore the same lace dress for their christening.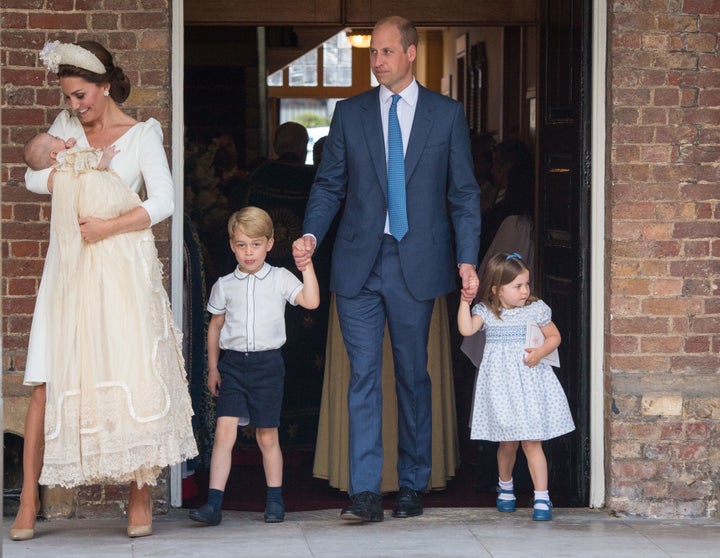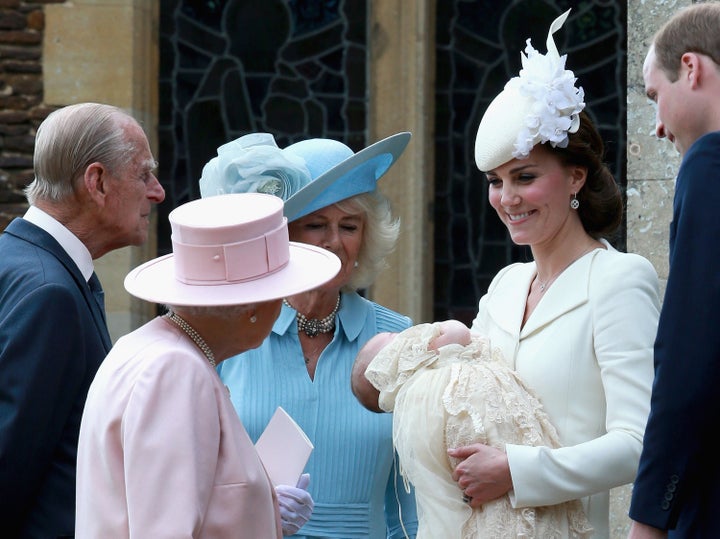 Hand-me-downs seem to have become a royal tradition. But why?
It might be about nostalgia more than anything else.
They're also living history. The outfits are a throwback to earlier times. The world watched Prince Harry and William grow up, so it's always nice to reminisce about those times through their children.
And at the end of the day, the kids all look really, really cute in those vintage 'fits.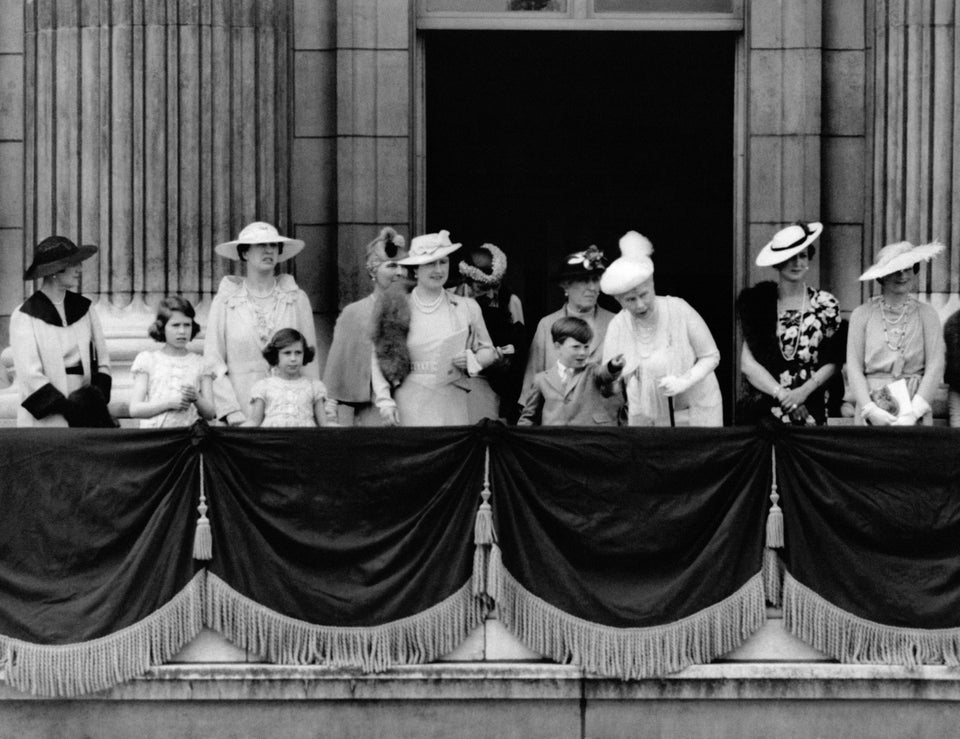 Cute Trooping The Colour Balcony Photos Through The Years