But it seems there's a new hilariously honest prince on the scene. It's time to bow down to Sweden's Prince Oscar, the king of grumps.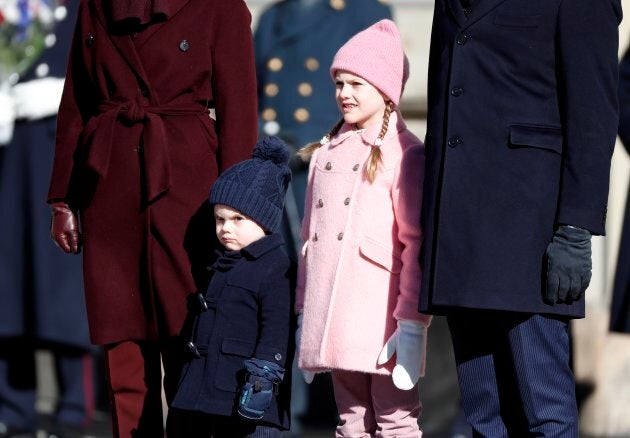 Prince Oscar, Duke of Skåne, is the three-year-old son of Crown Princess Victoria, and Prince Daniel. He is third in line to Sweden's throne — just like Prince George is in the U.K.!
And also just like George, who is now five years old, little Oscar tells us exactly what he's feeling, good and bad, with his facial expressions. A deep dive into his public photos shows us he's always been ... expressive ... but the world is taking notice after a relatable and hilarious series of photos taken March 12 at the Crown Princess' Name Day celebrations.
In reality, the little guy (who is also often pictured smiling adorably) is just doing what kids do: having fleeting feelings that just happened to be captured on camera.
But while his sister Princess Estelle, 7, smiled and waved sweetly, Prince Oscar looked like someone just tried to tell him ice cream isn't a breakfast food. And, as is the way with very young children, we may never know why he was such a cranky pants.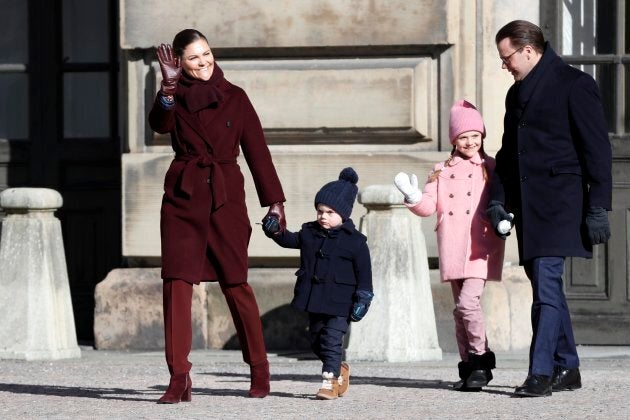 Maybe because it was cold? Royal Central did note that it was a chilly day, and that at one point Estelle was seen trying to warm her brother up by hugging him and rubbing his shoulders.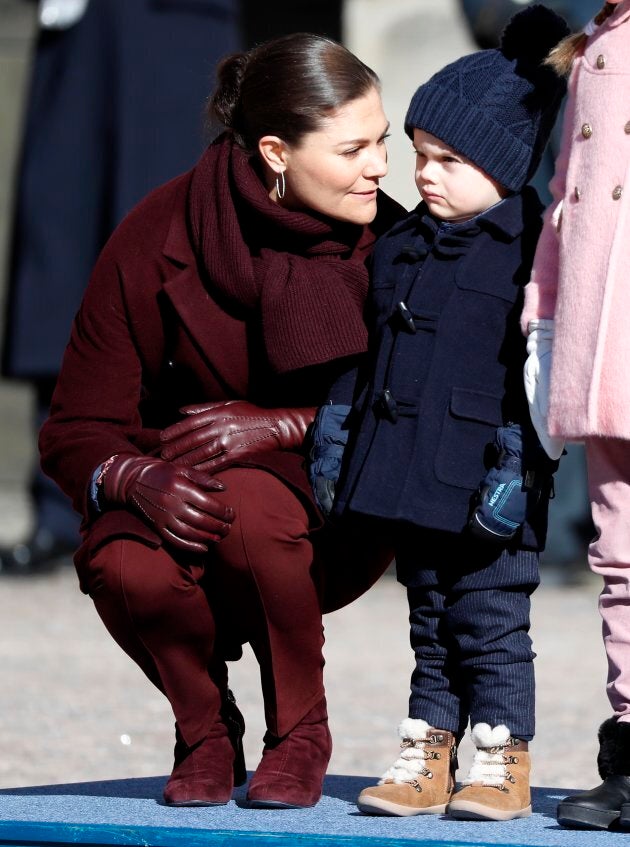 Or maybe because it was bright? It was awfully sunny. Is it possible the young prince was just squinting?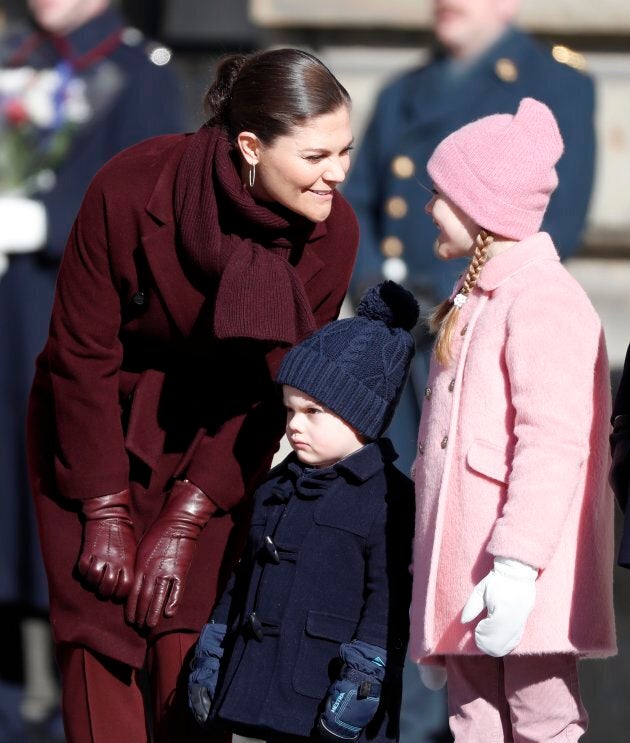 Maybe it was close to nap time? Lunchtime? Playtime? Maybe he's having a growth spurt? Is he having a developmental leap?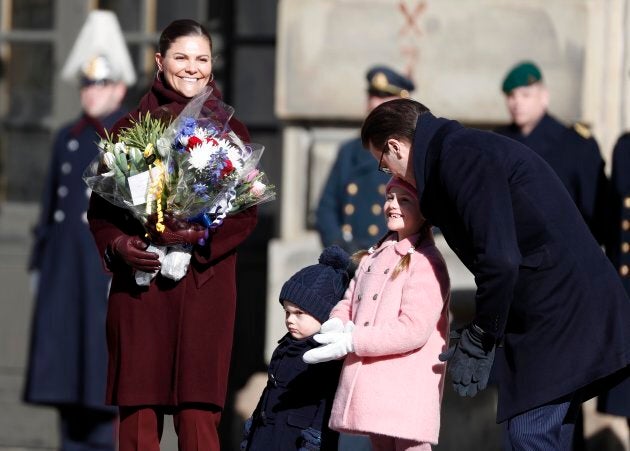 Whatever the reason, Oscar's mood has made ours immeasurably better.
But don't worry, like any threenager, Oscar apparently experienced a whole swing of emotions that day, including joy.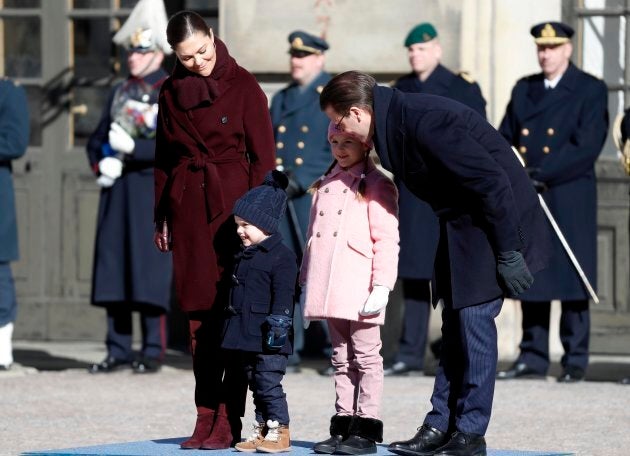 Even more so because he has a lifelong pattern of keeping it real. Like at his christening.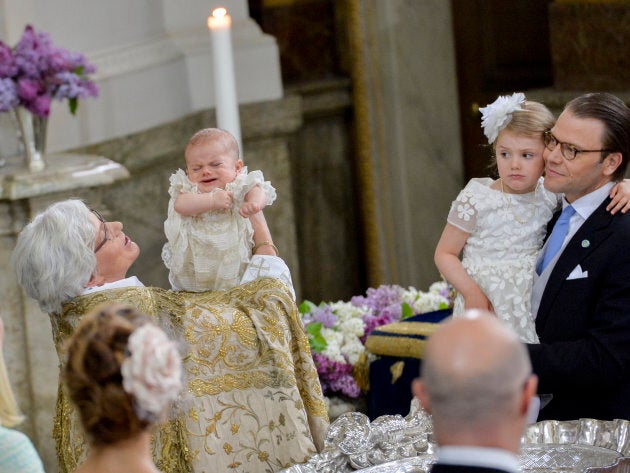 And his mother's 39th birthday party.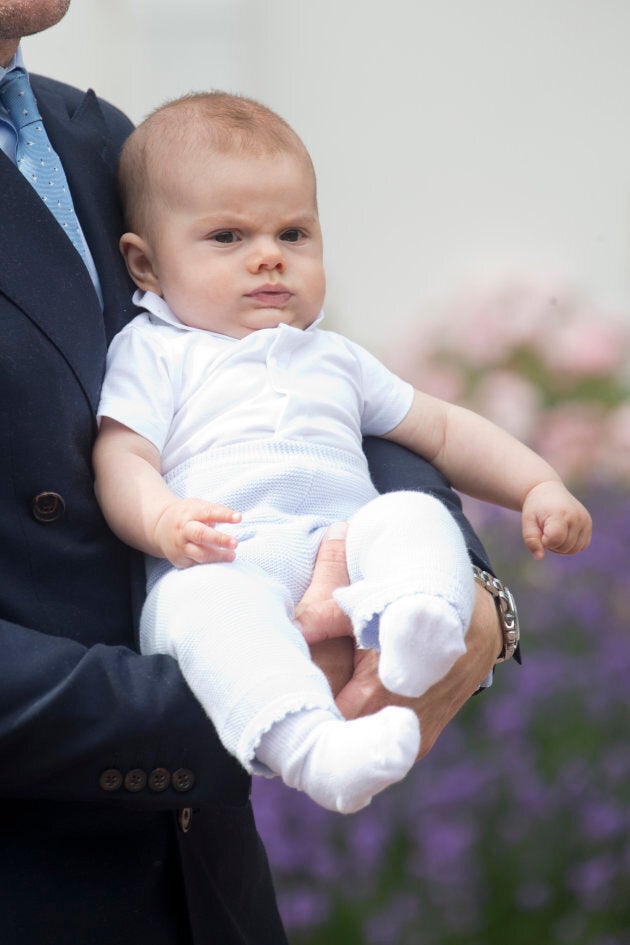 (Don't worry, Prince George, we still love you.)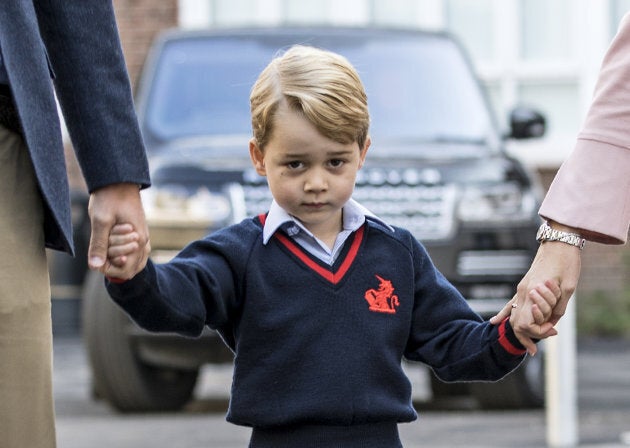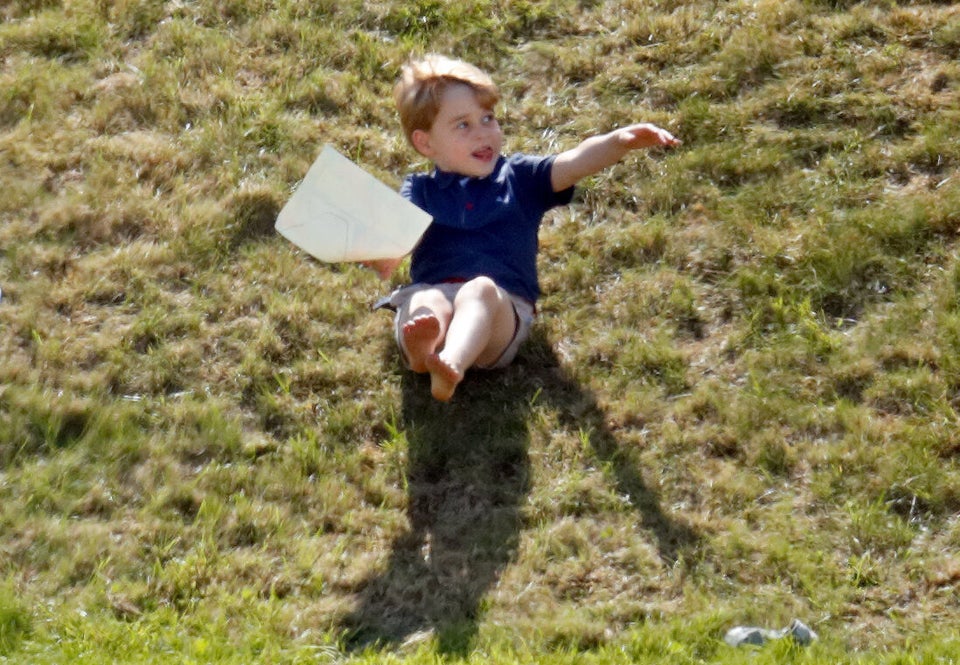 Prince George Expressions