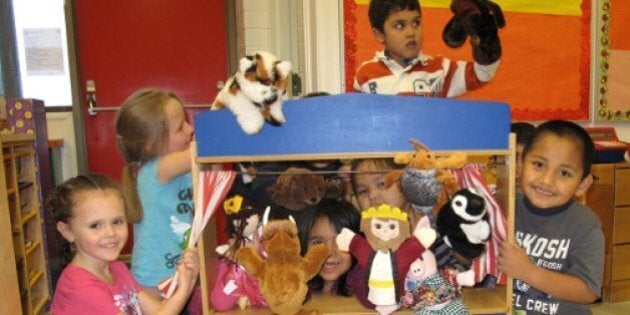 Starting this fall, all students in kindergarten through Grade 4 in Prince Rupert, B.C. will be learning Sm'algyax, the language of the Tsimshian First Nation.
The unique program has been in place for a decade in three of the district's six schools, but is now being offered in the other three, explained Roberta Edzerza, district principal for aboriginal education.
"It's to enhance what's already been established," she told HuffPost B.C. in an interview Monday.
For 40 minutes each week, kids will be introduced to simple parts of the language through songs and activities, said Edzerza.
A team of 12 teachers have been teaching Sm'algyax, partly to "increase learners' self-esteem, pride, and academic success," according to the district's aboriginal education program.
"We are on traditional Tsimshian territory and the Sm'algyax is the language of the territory," the program's principal Roberta Edzerza told CBC Radio One's Daybreak North. (Listen to her interview here.)
"We are so proud and we would like to share our language and culture with everybody."
Students in Grades 5 through 12 who choose to complete the Sm'algyax curriculum can use it as a second language requirement for university entrance, rather than French. About 600 children are currently enrolled in it.
"I myself had my heart educated, rather than just my mind, while learning the Sm'algyax language in school," graduate Hanna Bryant told The Northern View newspaper.
Almost 40 per cent of Prince Rupert's roughly 12,000 residents are aboriginal, according to the 2011 census.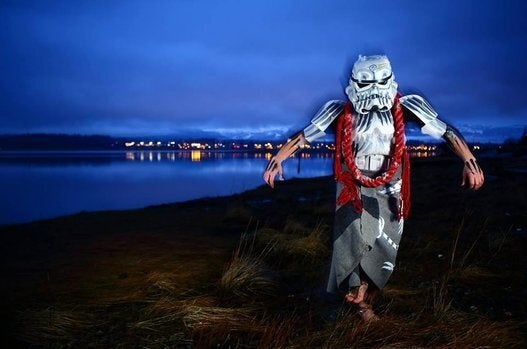 Andy Everson's Stormtrooper 'Defender'
Popular in the Community