One of the most groundbreaking artists of all time has made his final exit.
Prince Rogers Nelson died Thursday morning in Minneapolis at the age of 57, with a career spanning almost 40 years.
The iconic musician had a style like no other. Often blurring the lines between genres such as rock, new wave, R&B and funk, Prince created a sound that was simply incomparable.
Over the many years that passed since his debut album "For You" released in 1978, Prince's music has had a major influence on other artists, such as Tom Jones, MC Hammer and Goo Goo Dolls.
Here's a look at 10 artists who have covered some of Prince's hit songs over the years.
Cyndi Lauper, the singer-songwriter behind '80s anthem "Girls Just Want To Have Fun," covered Prince's "When You Were Mine" in 1983.
R&B group TLC, otherwise known as T-Boz, Chilli and Left Eye, made a sultry cover of "If I Was Your Girlfriend" for their album "CrazySexyCool" in 1994.
British singer Corinne Bailey Rae covered Prince's 1979 hit "I Wanna Be Your Lover" for her 2011 EP "The Love."
In 1988, British electropop group Art of Noise covered "Kiss" with musician Tom Jones. Jones later released another version of the song in October 2003 for his compilation album, "Reloaded: Greatest Hits."
In 1997, R&B singer D'Angelo covered Prince's 1985 "She's Always In My Hair" for the soundtrack of movie "Scream 2."
Iconic hip-hop artist MC Hammer put a spin on Prince's debut single "Soft and Wet" in 1990, when he sampled it for "She's Soft and Wet" on his third album.
In 1998, Billboard award-winning singer LeAnn Rimes released a country cover of Prince's "Purple Rain."
Mariah Carey and Dru Hill
Mariah Carey covered "The Beautiful Ones" with R&B group Dru Hill for her 1997 hit album "Butterfly."
Rock group Goo Goo Dolls released their cover of "I Could Never Take The Place Of Your Man" in 1990.
What are some of your favourite Prince covers? Let us know in the comments below.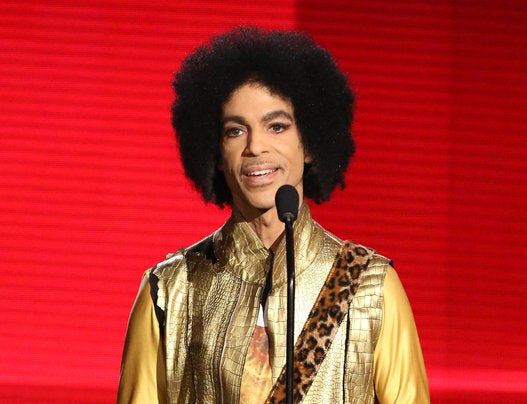 Prince
Popular in the Community