Prince William's solo trip to Vietnam is mostly focused on raising awareness about the illegal wildlife trade. However, the royal was refreshingly candid in an interview about the struggles he's had in parenting his two children, George and Charlotte.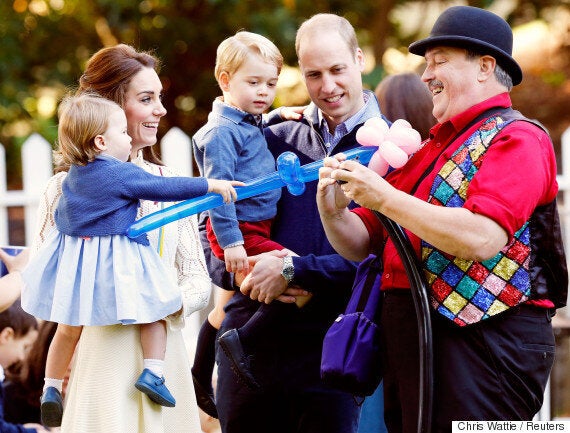 Britain's Prince William, Catherine, Duchess of Cambridge, Prince George and Princess Charlotte watch as a man inflates balloons at a children's party at Government House in Victoria, on Sept. 29, 2016.
The Duke of Cambridge appeared on "Talk Vietnam" and admitted he's "struggled at times" with parenting, even though he has an incredibly supportive wife in Catherine.
"The alteration from being a single, independent man to going into marriage and then having children is life-changing," he said.
"George is a right little rascal sometimes, he keeps me on my toes, but he's a sweet boy. And Charlotte, bearing in mind I haven't had a sister, so having a daughter is a very different dynamic. I adore my children very much and I've learnt a lot about myself and about family just from having my own children."
William said he worries most about the future. "When you have something or someone in your life to give the future to I think it focuses the mind more about what you're giving them and are you happy that you've done all you can to leave it in a good state."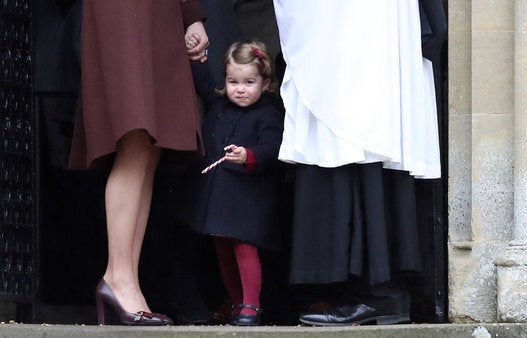 Prince George And Princess Charlotte's Most Precious Moments