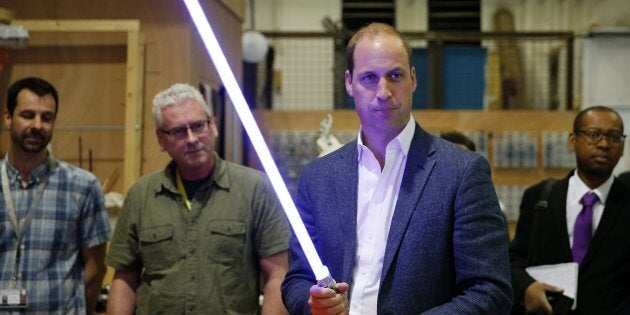 A long time ago in a galaxy far, far away... two princes of England were born. One was destined to become the future king, the other a humanitarian loved around the world.
Little did they know, both were destined to appear in the latest "Star Wars" saga — specifically, "Star Wars: The Last Jedi."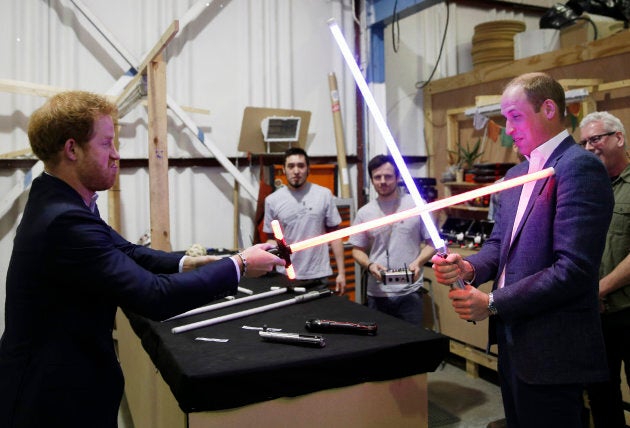 Not only do the brothers make a cameo in the highly-anticipated film, but actor Tom Hardy and Take That singer Gary Barlow also have small roles in the movie, and all four appear together in the same scene.
According to THR, this scene involves the royal and non-royal Stormtroopers guarding actor John Boyega's character, Finn, in an elevator.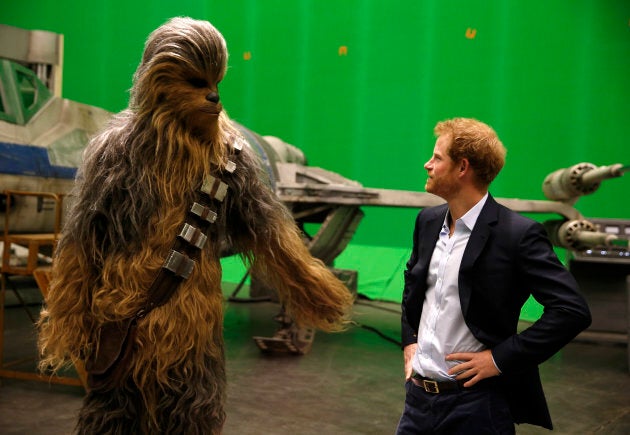 But even though Disney was keeping tight-lipped about the worst-kept secret in Hollywood, Boyega actually told the world of the royal cameos back in August, when he told THR that he and the princes shared a scene together, which he said made for a "strange contrast of a weird family." "It was a great experience," Boyega added.
What we really want to know is: do the members of the Galactic Empire have to bow down to them?
Keep Up With The Royals

Get our weekly email round-up of all things Royal.
Popular in the Community