According to the Mail on Sunday, the Duke and Duchess of Cambridge received a very special gift from Kate's brother James Middleton a few months ago: a cocker spaniel puppy with a family connection.
The Cambridge kids — Prince George, seven Princess Charlotte, five, and Prince Louis, two, reportedly helped pick out the dog from a litter of puppies that James had bred.
The new dog, whose name we don't yet know, "is adorable and the whole family are besotted," an unnamed source told the outlet.
Lupo was one of the puppies born to Kate's parents' dog Ella. The new puppy is a family relation, too: it was born to Luna, Lupo's brother. Like Lupo, it's black.
According to the Mail, the family got the new puppy before Lupo's death last fall. "It was hoped that a younger dog would give Lupo some company and give him a little more life and energy."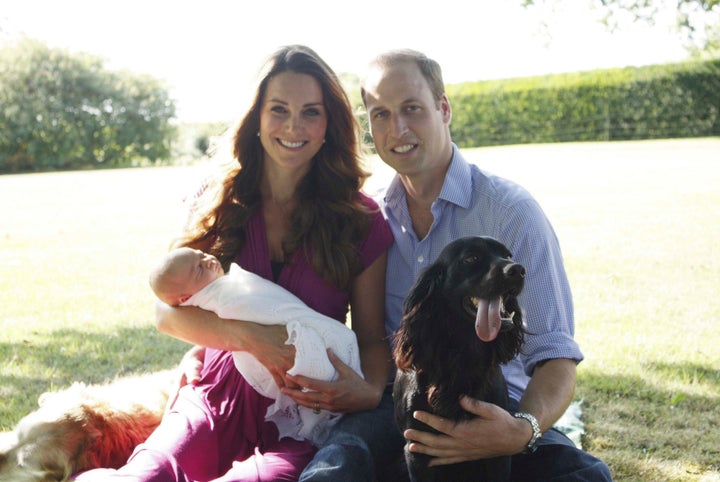 Before the Duke and Duchess of Cambridge had children, Lupo — whose name comes from the Italian word for wolf — kept Kate company while William was away on royal duties, sometimes leaving his wife alone for months.
"When Prince William was away in the Falkland Islands he went for dinner with some good friends of ours in the Air Force and he was saying how difficult it was for Kate because he was leaving for six weeks," Natalie Bressani, who attended a Christmas party for families of members of the Royal Air Force in 2018, told Hello.
"It was when they'd just got the spaniel to help her with the time apart."
We're keeping our fingers crossed for some royal dog pics.
Popular in the Community