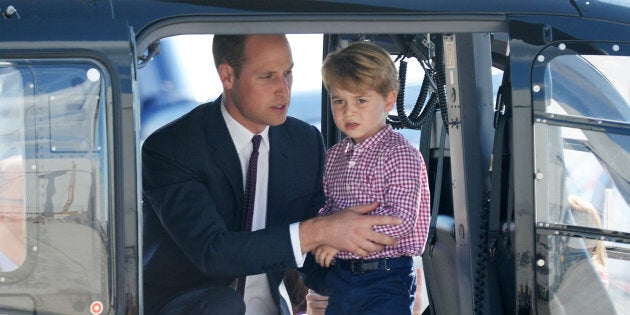 There's nothing a parent wouldn't do for their kids, and for Prince William that includes breaking royal protocol.
According to Marie Claire, the Duke of Cambridge stopped following one rule of royalty after becoming a father. The rule in question forbids two heirs to the throne from travelling on the same plane together.
The royal protocol was put in place as a safety measure to avoid losing more than one heir if a crash occurs. However, if you recall, Prince William is known for travelling in the same aircraft as his wife, Kate Middleton, and their two kids: Prince George, 4, and Princess Charlotte, 2.
In fact, just last month the royals broke protocol by travelling together to Poland and Germany for their second tour as a family-of-four. Naturally, there were plenty of picture-perfect photos of them getting on and off their planes.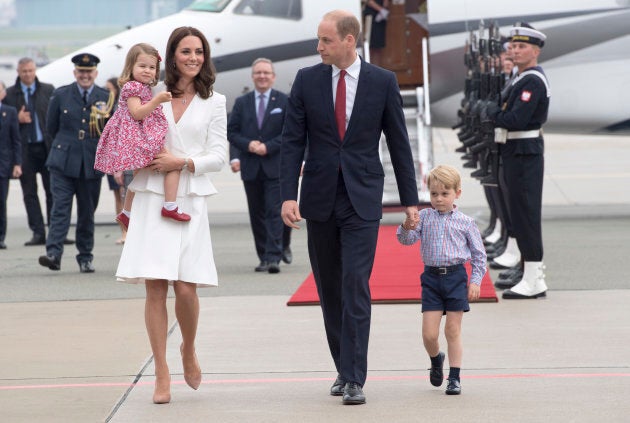 This is a big no-no considering William, George, and Charlotte are all heirs to the throne after William's own father, Prince Charles.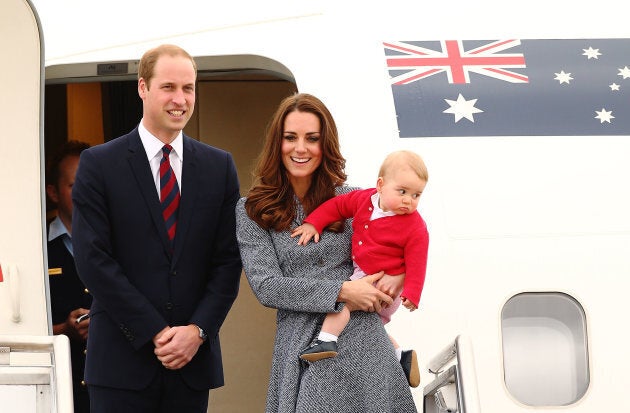 "While there is no official rule on this, and royal heirs have travelled together in the past, it is something that the Queen has the final say on," a royal spokesperson told the site.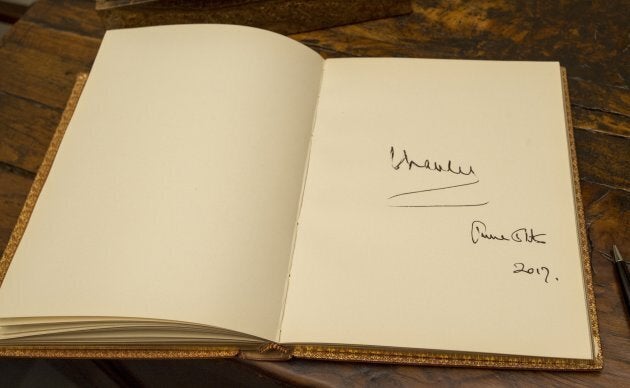 And back in 1952, Queen Elizabeth herself broke protocol when someone forgot to pack her a black dress while travelling, which is required in case someone dies. Unfortunately, the broken rule could not have come at a worse time, as it was her father, King George VI, who passed away at the time.
Coming Soon: Keep Up With The Royals

We're launching a weekly email round-up of all things Royal.

Sign up and be among the first to get it.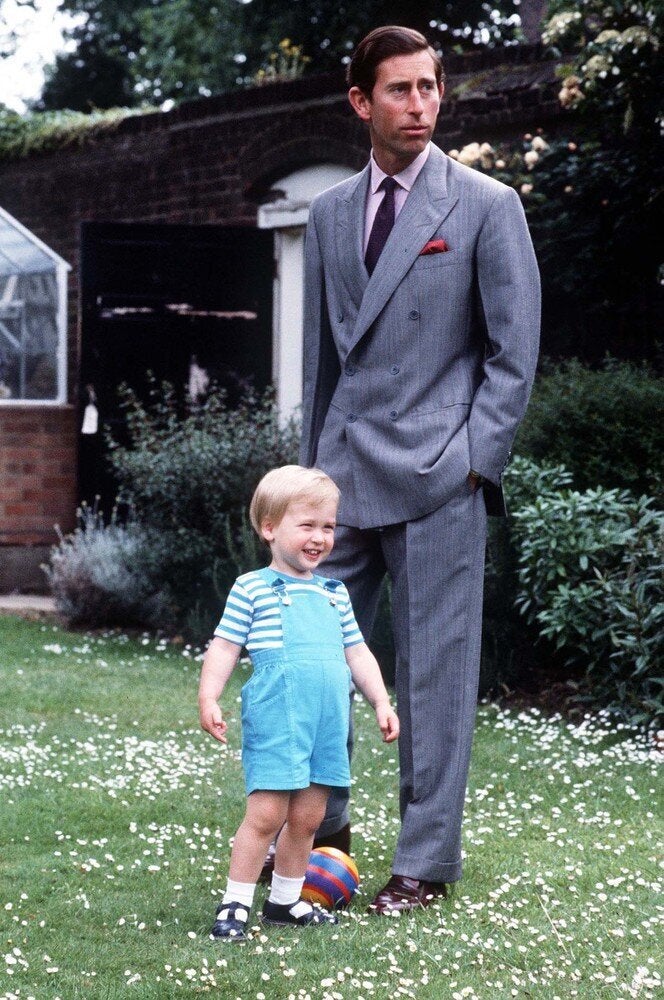 Prince William Through The Years
Popular in the Community