The Brand Finance Group, a London-based business valuation and strategy consultancy, estimates 2-year-old Princess Charlotte has a net worth of £3 billion ($5.2 billion CAD), Marie Claire U.K. reports.
The littlest royal is reportedly worth more than her older brother (who's third in line to the throne), Prince George, who at 3 has an estimated net worth of £2.4 billion ($4.2 billion CAD).
Proving the princess takes after her mum, the Duchess of Cambridge, the reason for Charlotte's incredibly high value is in large part due to her fashion influence. Like the Duchess' "Kate effect" circa 2010, the princess is now responsible for the "Charlotte effect," which became even more apparent earlier this month when a yellow pastel patterned cardigan worn by the princess from a popular British department store sold out in 24 hours.
"This is actually as simple as the relative size of the men's and women's fashion markets, by which I mean that Charlotte's endorsement effect will likely be felt across a much broader range of products and brands or types of clothing than will George's, allowing a greater scope for the monetization of her 'brand' and hence a higher value," Robert Haigh, marketing and communications director of Brand Finance told Marie Claire.
Still, both young royals have a long way to go before they bring in the dough their mom is estimated to command. According to Brand Finance, thanks to her fashion influence, the Duchess is worth a whopping £4.7 billion ($8.2 billion CAD).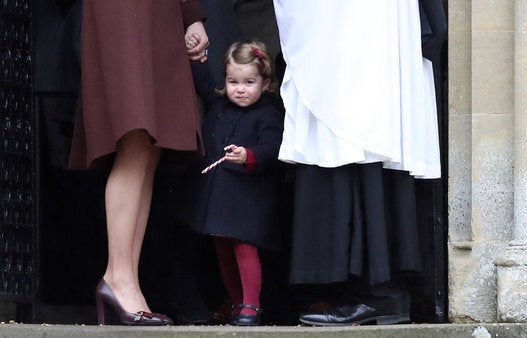 Prince George And Princess Charlotte's Most Precious Moments