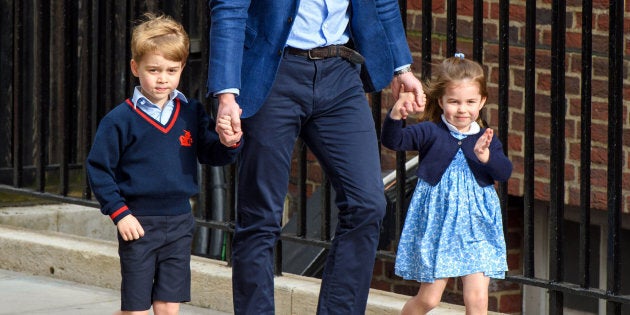 Prince George and Princess Charlotte met the newest member of the royal family Monday, and it was the now-middle child who stole the show.
Usually it's George and his adorable antics that make headlines when the family steps out, but this time the seasoned older brother was overshadowed by an excited Charlotte, who nailed the royal wave as their father led the siblings into St. Mary's Hospital to meet their little brother.
A few hours later, Prince William brought Prince George and Princess Charlotte to the hospital to meet their new little brother. George was still dressed in his school uniform, and Charlotte wore a sweet blue dress and navy cardigan.
Charlotte, 2, waved to the crowds and smiled while walking into Lindo Wing, but George, 4, seemed a little more ... subdued.
He walked solemnly, holding his father's hand, with the expression of someone who'd been there, done that, got the short pants.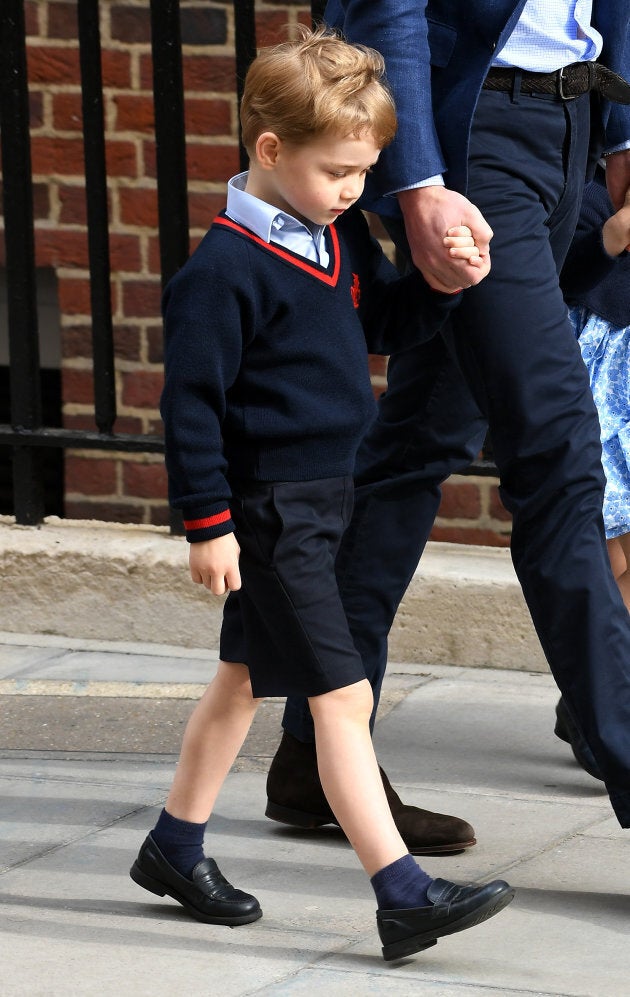 The 21-month-old gave a tentative wave to the press before going in to meet his baby sister ...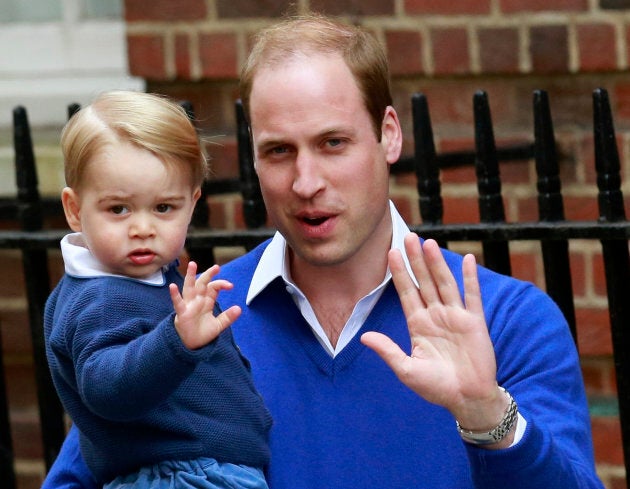 ... and then looked back at the crowd somewhat woefully, as if to say "I have a feeling my life is about to change, and I'm not sure how I feel about it, but will you still think my every move is adorable after we bring home the red crying thing?"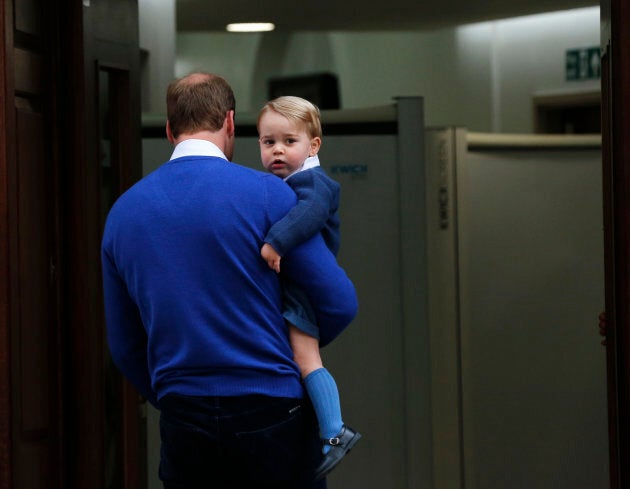 Spoiler: we would. At Charlotte's christening a few months later, all eyes were on George and his charming ways.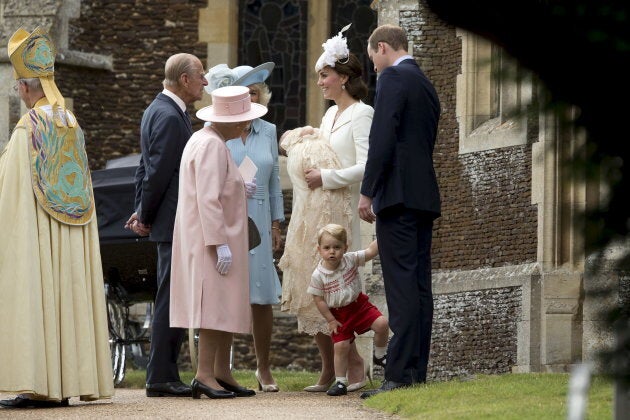 Anyway, in September 1984, Prince William made a similar visit to St. Mary's hospital to meet Prince Harry. He held hands with Prince Charles as he walked into the hospital to see his mother, Princess Diana, and the new baby.
"He gave a squeal of delight as he ran down the corridor to see his mother, probably not quite understanding that he was about to meet the newest member of the family too," Hello Magazine reports.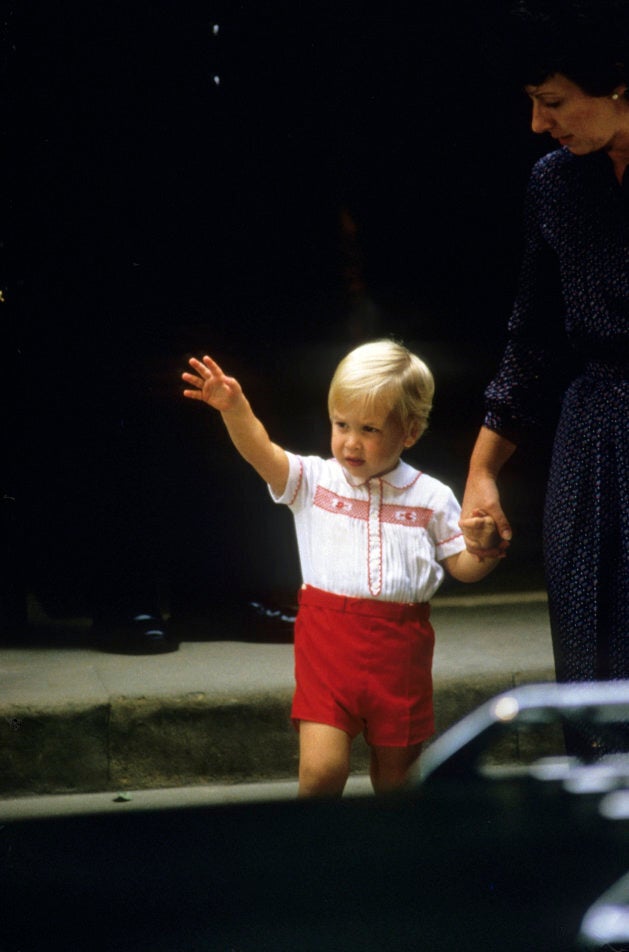 George's expression when meeting his newest sibling may be a little more subdued than his sister's was, but we can't really blame the kid. After all, he now knows what to expect when a new baby comes home.
Maybe in a few months, once she gets used to her new reality, it will be Charlotte pulling faces and monkeying around at important public events.
(We can only hope. We need more cuteness. But that dainty little wave will hold us for now).