Originally planned to be a private affair, large-scale public mourning and a plea from Prince Charles led to the massive funeral for the late Princess of Wales on Sept. 6, 1997.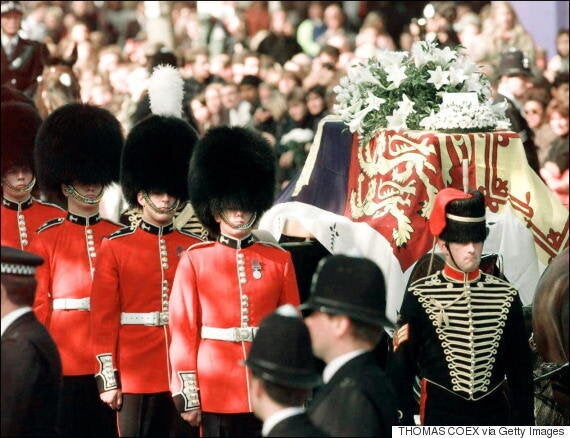 Diana's funeral on September 6, 1997 was one of the world's most-watched events.
According to CNN, Prince Charles was told Diana's body was not to be brought to any of the royal palaces, but rather taken to a private mortuary before a privately-held funeral.
But the prince and the public would have none of it. Though the palace denied it, reports circled that Charles went behind the back of the monarchy and arranged a viewing at St. James's Palace and a funeral at Westminster Abbey with then-British Prime Minister Tony Blair.
The conversation reportedly took place as Charles brought Diana's body back to the U.K., around the same time mourners began flooding Kensington Palace with notes and flowers in Diana's honour.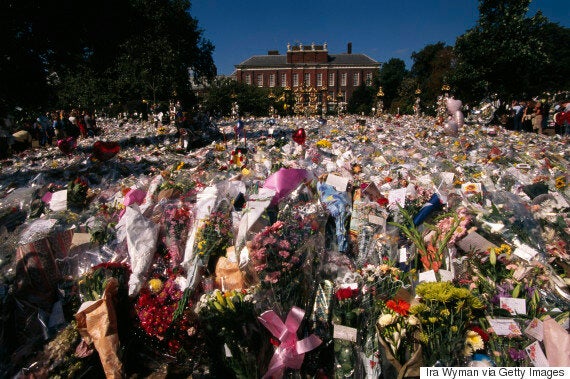 More than 1 million bouquets of flowers were laid in front of her London home, Kensington Palace.
Five years after the incident, the Queen's sister Princess Margaret came to her defence telling CNN, "She was castigated... for staying up at Balmoral with the two little boys. She was being a proper granny. What was the point of bringing the boys down to sit in London with nothing to do but sit there feeling sad about mum. Personally, I think I would have behaved in exactly the same way."
Despite the criticism and her rocky relationship with Diana, Queen Elizabeth did attend the funeral and even bowed her head as Diana's coffin was carried past her.
August 31, 2017 marks 20 years since Diana's death. Her sons, Princes William and Harry have teamed up with royal staffers to remember their mother in a series of tributes which include a new memorial garden and statue of their mother's likeness.
Stay On Top Of The Trends.

Get the biggest lifestyle news sent to your inbox
Popular in the Community