The wedding dress worn by Princess Diana has arrived in Edmonton.
Arguably one of the most recognizable dresses in history, the white gown is part of a new exhibit, Diana: A Celebration, opening soon at West Edmonton Mall.
The dress was pulled from its crate Wednesday and will be just one of more than 150 artifacts featured in nine galleries when the exhibit opens this Saturday.
"It was worn by a person who became one of the most important women in the world."
Story continues after the slideshow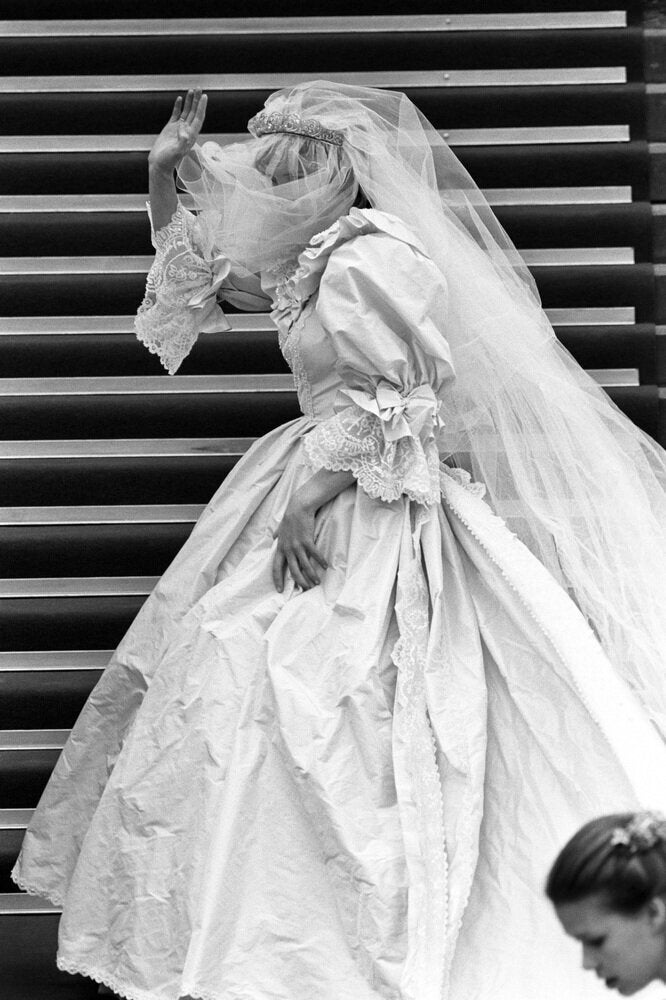 Facts About Diana's Wedding Dress
Grossmark, along with fellow curator Graeme Murton, accompany the dress as it travels the world and are the only people permitted to touch it -- provided they are wearing white gloves, according to the Edmonton Journal.
In the months leading up to Princess Diana's wedding to Prince Charles, the dress was shrouded in secrecy, reports the Journal.
It was crafted by British dressmakers Elizabeth and David Emanuel and was fitted to Diana's exact specifications.
The dress still holds the record for the longest train on a wedding dress in royal history. Popular in the Community