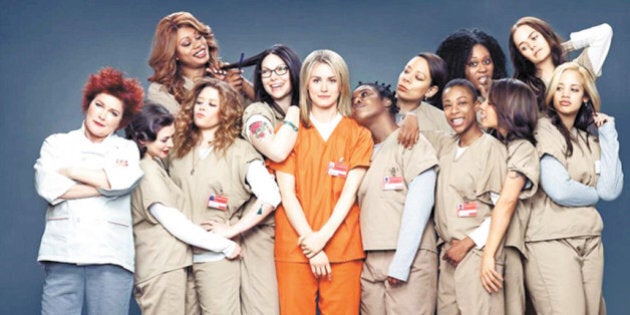 It's been nearly a year since we left Piper standing over the unconscious body of her victim-slash-fellow inmate Pennsatucky, but thanks to the premiere of season 2 of 'Orange is the new Black' on June 6, we're about to find out what happened next!
And what happens after that, too, since we're probably gonna binge watch the season and then get back to waiting impatiently for season three.
So to get us all in the fictional prison spirit for the "OITNB" season launch, we found 12 songs about life on the inside, by artists ranging from Elvis, Johnny Cash and Thin Lizzy to Public Enemy, Slick Rick and Tupac.