For police in Canada's wild North, sometimes the weather conditions call for a bit of creativity.
And officers in northern Manitoba have come up with a pretty creative solution to transport prisoners from places where their traditional vehicles can't go.
RCMP in The Pas have introduced a couple of so-called "prisoner pods" that can be hitched onto the back of an ATV or snowmobile.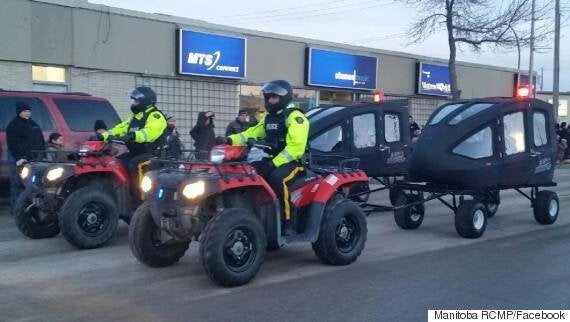 The pods are heated, and lighted and equipped with a special seat to secure prisoners, which can be removed in order to transport injured patients.
What really sets the pods apart, however, is that they can be equipped with either wheels or skis, meaning transporting prisoners and patients in remote locations in the middle of the winter will be much easier.
"We're able to help people that are, you know, off the beaten trail, so to speak," RCMP Sgt. Brent Mattice told CBC News.
The pods were debuted at last week's Northern Manitoba Trappers' Festival, and have caught the interest of locals, said The Pas' mayor Jim Scott.
"There's a lot of outdoor activity that takes place out here, and whenever there's activity, there's sometimes problems," Scott told CBC.
"Some people get in lots of trouble, like they'll be stuck out in the bush in their snow machine, and it gets pretty cold."
The prisoner pods are similar to the "Snowbulance" — a vehicle already in use around The Pas, that helps emergency workers transport injured and sick people in remote locations.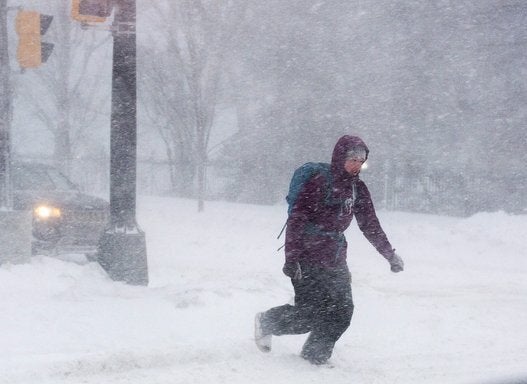 Atlantic Canada Blizzard 2017
Popular in the Community