Priyanka Chopra is speaking out on her controversial Conde Nast Traveller cover which received plenty of slack on social media last week.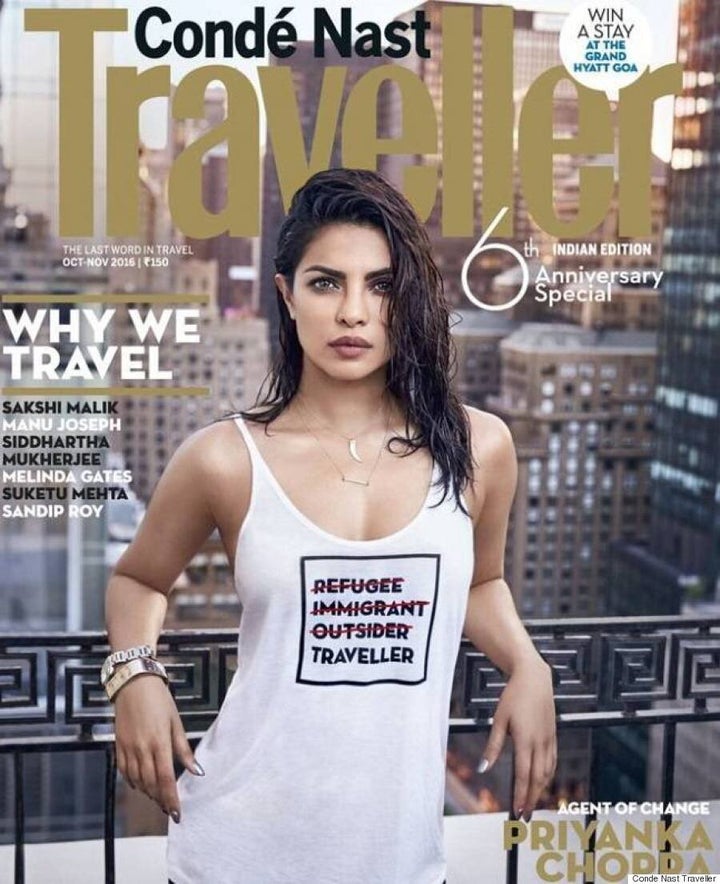 Many believed the "Quantico" star was showing off her privilege, pointing out that being a refugee was "not a choice".
Following the backlash, Chopra told India's NDTV news channel, "I'm really apologetic about sentiments being hurt. I have always been against labels. I am very affected and feel really horrible, but the message has been misconstrued."
She continued, "I'm sorry people saw it like that and they saw it on me."
Conde Nast Traveller also issued an official statement, saying the message was interpreted wrong.
"At Conde Nast Traveller, we believe that the opening up of borders and the breaking down of walls can help us discover the world, and open up our minds and hearts. So, when we had actress Priyanka Chopra wear a T-shirt we created on the cover of our sixth anniversary issue, we had a point to make. And it's not about privilege or fashion," read the statement, as reported by the India Times.