Priyanka Chopra, we're not sure what this photo is for, but we'd like to find out!
The actress/singer/model posted this glamourous behind-the-scenes photo wearing a flowy silver gown with a black belt on Instagram on Tuesday. With dark red lips and a bob full of volume, the 31-year-old Bollywood star posted a caption in Hindi, which means: "With sleep in my eyes, I am sitting quietly. They are sitting far from me but they won't let me sleep. My eyes look down when they are in front of me. They think that is shyness. But I look down so they don't escape from my eyes." Super cheesy, Pri!
Just by looking at the former Miss World's resume, this can be anything from a jewelry photoshoot to an advertisement for a new movie (or even an Elizabeth Taylor lookalike contest application!). And keeping up with her fabulous side, the star was also spotted wearing a stunning black and gold saree for an event in Mumbai last week.
Check out more photos of Priyanka below: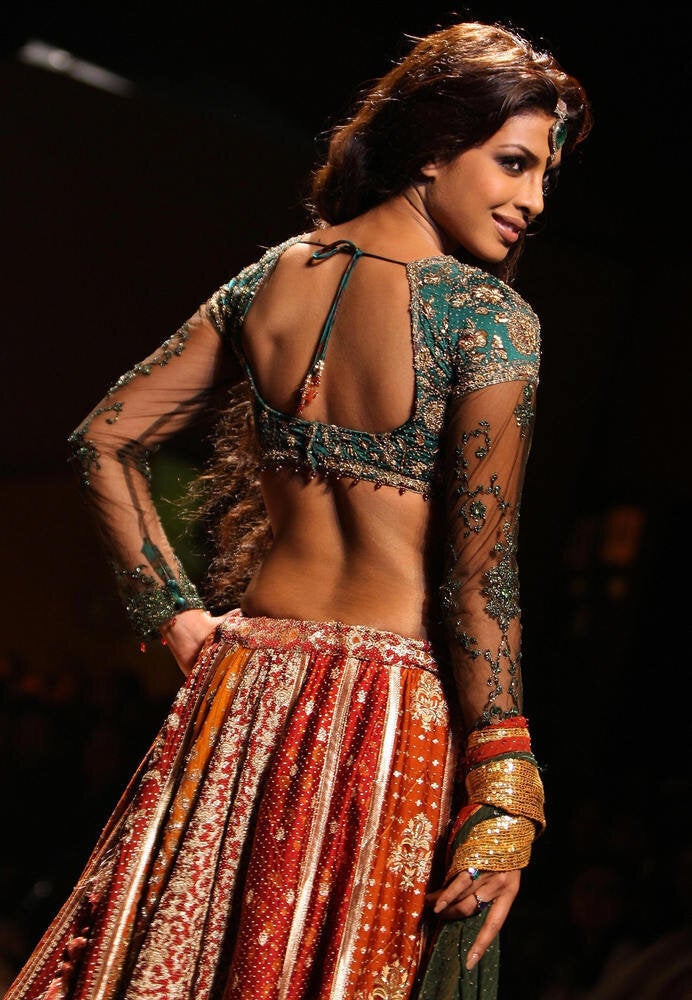 Priyanka Chopra's Sexy Back