"Quantico" star Priyanka Chopra knows her value and is not afraid to ask for more.
The 34-year-old actress, singer, producer and philanthropist recently sat down with Glamour magazine to talk about everything from her new film to her experiences as an Indian woman who lives and works in India and Hollywood.
"A lot of girls [in India] who have a darker skin hear things like, 'Oh, poor thing, she's dark. Poor thing, it'll be hard for her,'" she said. "Then when I was an actor, around my early twenties, I did a commercial for a skin-lightening cream. I was playing that girl with insecurities. And when I saw it, I was like, 'Oh shit. What did I do?' And I started talking about being proud of the way I looked. I actually really like my skin tone."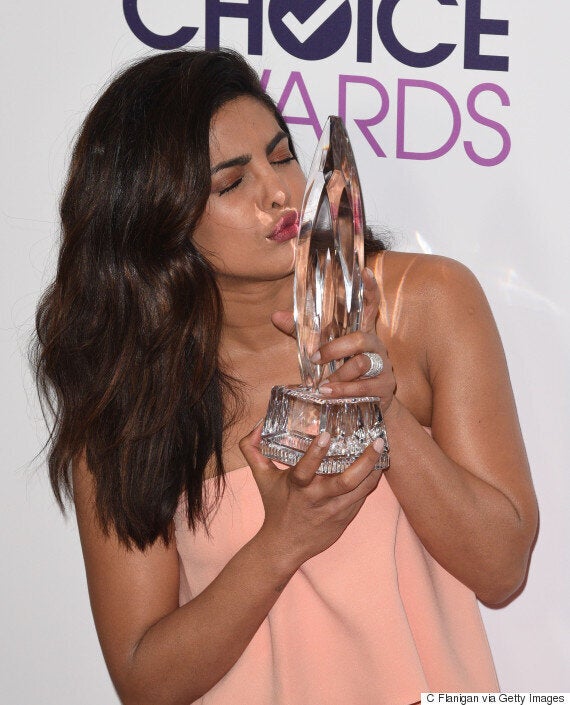 Priyanka Chopra kisses her 2017 People's Choice Award.
And it's not just her skin tone she's proud of — Chopra is fiercely proud of Bollywood and the impact it has had on her Hollywood career. "When people used to ask me about it or replicate what they think is Bollywood dancing, thinking that they're being funny, I used to get offended. But now I show them the stuff we do."
Despite having acted in upwards of 50 Hindi movies, Chopra said she still needed to remind herself not to settle for stereotypical Indian roles in Hollywood. "I did not want to be the stereotype of either Bollywood or what Indian actors are [usually offered]. The exotic, beautiful girl, or the academically inclined nerd. And I wanted to play a lead… And I'm playing an FBI agent on 'Quantico.' I didn't settle for less."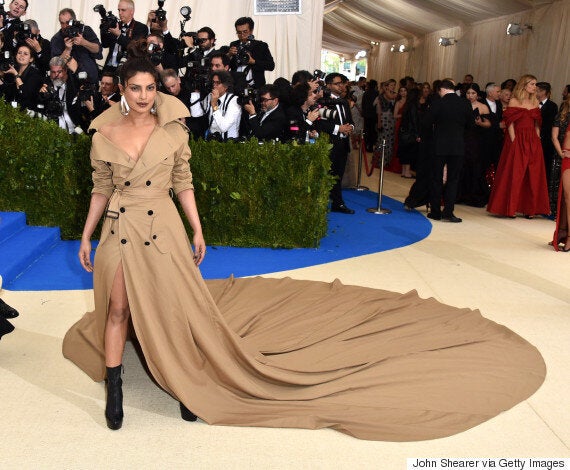 Priyanka Chopra at the 2017 MET gala.
"I was rejected many times," she recalled. "I cried. I was told that female actors are replaceable in films because they just stand behind a guy anyway. I'm still used to being paid — like most actresses around the world—a lot less than the boys."
Along with rejection, Chopra experienced plenty of prejudice, which she admittedly takes offence to, particularly when people call her exotic.
"When somebody else calls you exotic, exotic is a box — it's the stereotype of snake charmers and face jewelry," she said. "You're just that stereotype. But I don't get offended anymore. I used to get offended by things that were said to me, or how I was seen. Now I educate. If I get pissed off, I'll educate in a sassy way. Other times I educate in a Gandhi-like way. You know — I have my moods."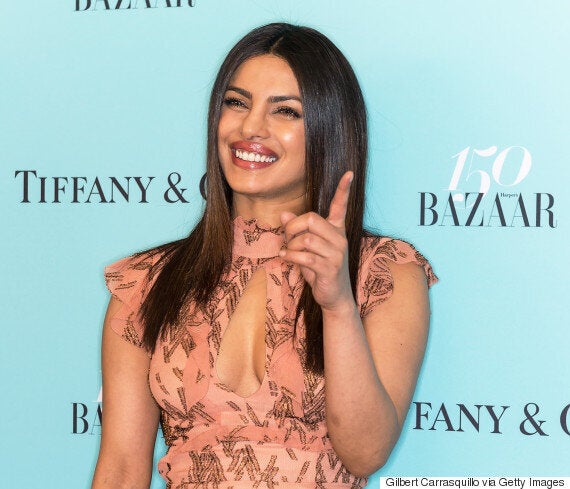 Chopra went on to recall a time when she was confronted by prejudice on a plane. "I went up to go to the bathroom, and the [flight attendant] was like, 'Oh, the bathroom's back there.' And I was like, 'No, it's right there.' He was like, 'Oh, that's just for first class.' I was like, 'I'm sitting in first class.' And he was like, 'Oh my God, I'm so sorry.' And I just said, 'It's OK. I'm sure you haven't seen many of us, but a lot of us travel first class.'"
Whether you're being judged for the colour of your skin or your gender, Chopra says we can retain control with how we react to prejudice. "We're told we're too provocative or that being sexy is our strength, which it can be, and it is, but that's not the only thing we have," she said. "It'll be scary. There will be strife. But women have incredible endurance and incredible strength. Your ability to deal with it is within you."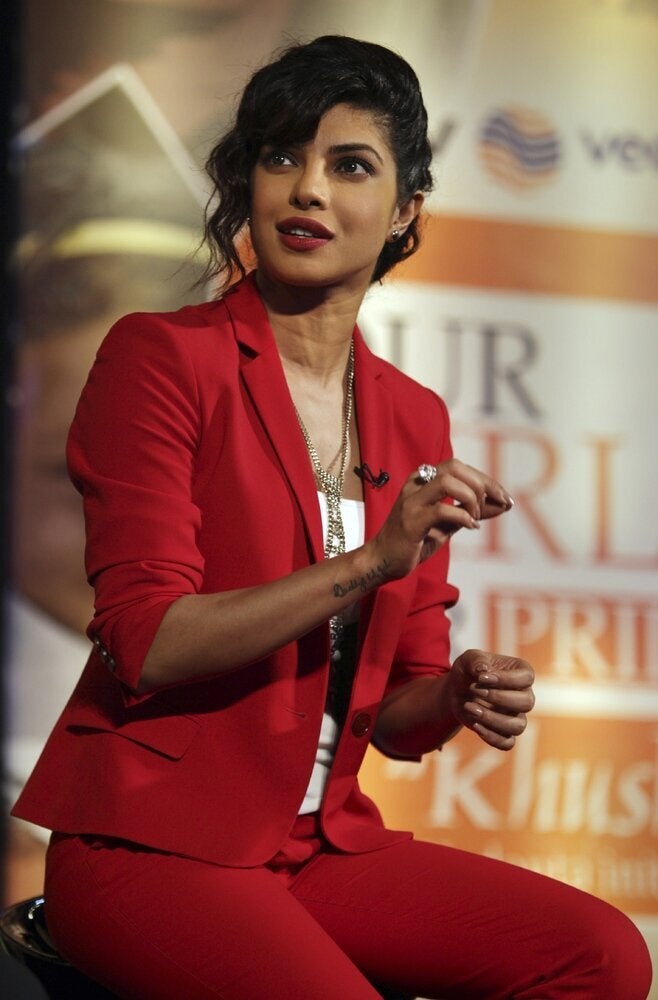 Priyanka Chopra