A performance's artist latest project may have good intentions but it ultimately falls flat in what we think is an awful display of objectifying women.
The stunt, titled "Trophy Scarves," is supposed to spark a discussion around the complex issues surrounding mixed-race relationships.
Story continues below slideshow: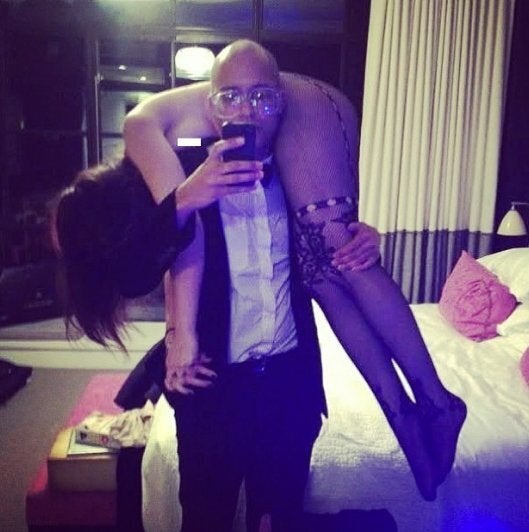 Art Or Sexist?
The Instagram photos show Hill dressed always in a suit with the nearly nude women sporting provocative clothing such as fishnet stockings, sheer underwear and sometimes no clothing at all.
In one of the most disturbing photographs, a woman wearing only stockings hangs limply around Hill's neck as if she were unconscious.
But that hasn't stopped online critics for blasting the artist for being sexist and questioning what would happen if it were a white man using black women as scarves.
Said one outraged critic on Twitter:
Another person who isn't that pleased is his wife, who Hill says "tolerates" the project.
"I blocked her on Twitter, so she can't see what I'm doing. She just followed me on Instagram, so I'm probably going to block her on there too," he told Vice.
What do you think? Are Hill's photos objectifying women or do they bring about a genuine discussion on mixed-race relationships?