The Labour Day parades and picnics across Canada this week were a much-needed reminder of the need for working people and progressive groups to stand together, shoulder to shoulder and across borders, in the push for a better world for all.
For many in the labour movement, the focus of their efforts, mine included, is on the needs and dreams of working families. And rightfully so. It is the mandate of Canadian labour leaders to fight for Canadian workers and their families.
Doing that often means reaching across borders, and even around the world to extend our international solidarity and justice. This past weekend, for instance, I missed my first Labour Day Parade in decades as the talks for a renegotiated North American Free Trade Agreement (NAFTA) took place in Mexico.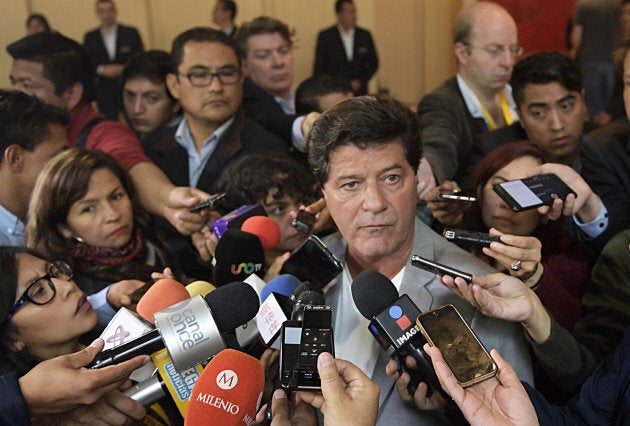 It was, to be personal for a moment, a strange experience to miss something that has been such a big part of my life for so many years. The chance to meet with Mexican workers and union activists, and then take their message to the NAFTA negotiators, was an opportunity no labour leader should pass up.
Progressive groups, whether trade unions, poverty action groups or environmental groups need to find ways to reach across borders and around the world to find common ground with workers and activists in other countries who share similar concerns and desires. The saying is and there is truth to it — an attack on one is an attack on all of us.
As well, in these days of huge transnational corporations, we often share the same employers. Before going to Mexico, for instance, Unifor signed a solidarity agreement with the United Electrical, Radio & Machine Workers of America (UE) to work together on common goals at the bargaining table and in the political arena. Unifor and UE both represent GE workers, for instance.
I cite this example only because I am most familiar with it, and as an example of what needs to happen across progressive politics to make the changes we know are needed for a more equitable society. Working people around the world are confronted by rising inequality, a growing gap between rich and poor, and there is too much corporate control.
The way to get better deals is to stand together across borderlines.
In the face of rising inequality and political leaders who seem to ignore that very inequity while playing the politics of division, we must learn to work together more, whenever and wherever possible.
NAFTA, for instance, set the stage for corporations to play one country's workers off against another. The result has been a race to the bottom and a drain of good jobs from Canada and the United States to Mexico for the past 23 years. Not that Mexican workers have benefited from this trade deal. The opposite is true. Wages remain low and poverty has been unmoved by the influx of auto jobs.
The only way to fight back against that is to make sure future trade deals put the needs of workers first, not as an afterthought to be addressed through favours to corporations. We've seen that such a model does not work.
The way to get better deals is to stand together across borderlines to demand better of every country's trade negotiators and politicians, and to refuse to be played off against one another. It's for that reason that Unifor, as one example, has worked with the UAW in the U.S. to present a joint position on NAFTA, that we will not be divided.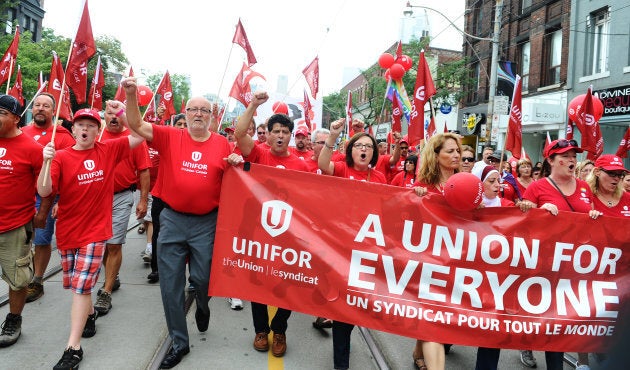 Similarly, many labour organizations, Unifor included, have stood in solidarity with workers around the world, whether those in garment or other factories in Asia or South East Asia, or Palestinian workers facing human rights violations or restrictions on their movements in the Occupied Territories. Our past as a movement is rooted in solidarity across borders to bring justice through coordinated actions and by using our political will and capital to influence.
What all solidarity actions have in common is a belief that working people, wherever they are and whatever their nationality, gender, sexuality, have a common desire for a decent life for them and their families, and a common interest in standing together to achieve their goals.
It is worth remembering that the first Labour Day Parade was held in Canada, a rally to support workers trying to get a nine-hour day in their workplace. It then spread to the United States and across Canada as a celebration of the voice and role of unionized labour in improving our society and fighting inequity.
What began then as a local issue at a particular workplace soon morphed into an international event and a key part of the struggle to demand more equity for all.
To me, that looks like an important lesson the broader labour movement and all progressive groups should follow.
Follow HuffPost Canada Blogs on Facebook