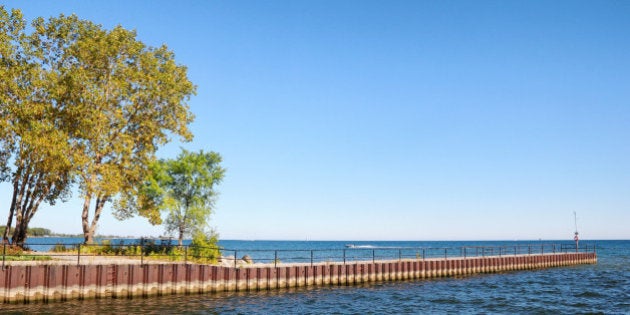 On the heels of Justin Trudeau's plans to apologize for the historical persecution of LGBT members of Canada's public service, the Toronto Police have resumed the hunt for men engaged in sexual activity with other men.
Over the last few weeks, while dressed in plainclothes -- though they promise it was work-related -- police officers approached certain individuals in Etobicoke's Marie Curtis Park and signalled that they were interested in getting it on. No details have been released on their tactics, but some believe the officers raised their eyebrows and winked with their mouths agape. This led to 89 charges of mostly bylaw infractions against 72 people. Turns out if you ask a guy for sex -- any place any time -- you may just get it.
The police tried their best to elude any connection between the individuals they arrested and the LGBT community. They told the press that they "did not target any particular group." Kind of like how the practice of carding doesn't target any particular group.
Sounds pretty gay if you ask me.
It seems like the police have presumed these men to be irredeemable at best, repulsive at worst.
Project Marie represents the historical clash between so-called family values and gay fun that has been an endless source of discrimination and homophobia. Families want safety. Gays want anonymous sex. Families fear for their children. Gays don't care about children, or if they do, it's only because they want to groom them to have sex with other men. Families want clean parks. Gays keep building elaborate sex forts with sticks.
The best way to reconcile these homophobic stereotypes with whatever legitimate concerns park-goers may have is if everyone gets the opportunity hear one another in the context of meaningful public education efforts. Yet the "community engagement" component of Project Marie involves the police organizing a candlelight march with families to "take back the park" with hot chocolate, snacks, and fun clean-up activities.
But so far, there have been no efforts to engage with the community of men who have sex with men -- unless you count a brief warning and then handing out tickets in an undercover sting operation. It seems like the police have presumed these men to be irredeemable at best, repulsive at worst.
On the heels of the recent tragedy in Orlando, the Toronto Police Chief Mark Saunders formally apologized for the 1981 Toronto Bathhouse Raids where, coincidentally, the police targeted men who have sex with other men in a place that was known for that kind of activity.
In that apology he acknowledged a number of lessons learned by the police from that event, including the risks of treating communities as "not fully a part of society" and the importance of building mutual trust with all members of Toronto's diverse populations. At the time, many suspected that this apology was a hollow publicity grab. Now we know that it was.
Follow HuffPost Canada Blogs on Facebook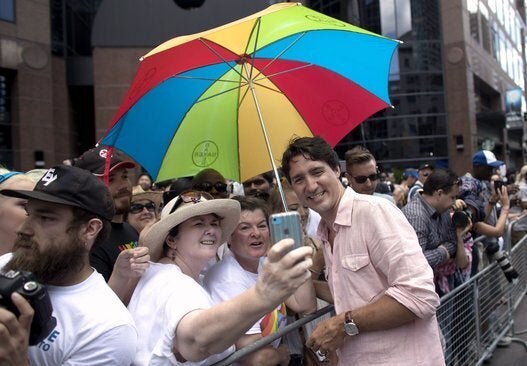 Toronto Pride Parade 2016