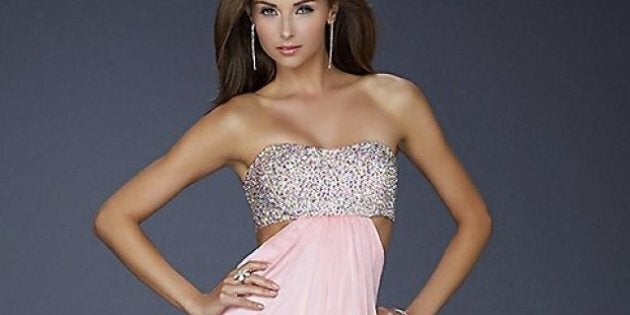 It's prom season and every girl wants to look red-carpet fabulous. But, sometimes the best laid plans just do not work out. Here are ways to avoid looking like a hot mess on prom night.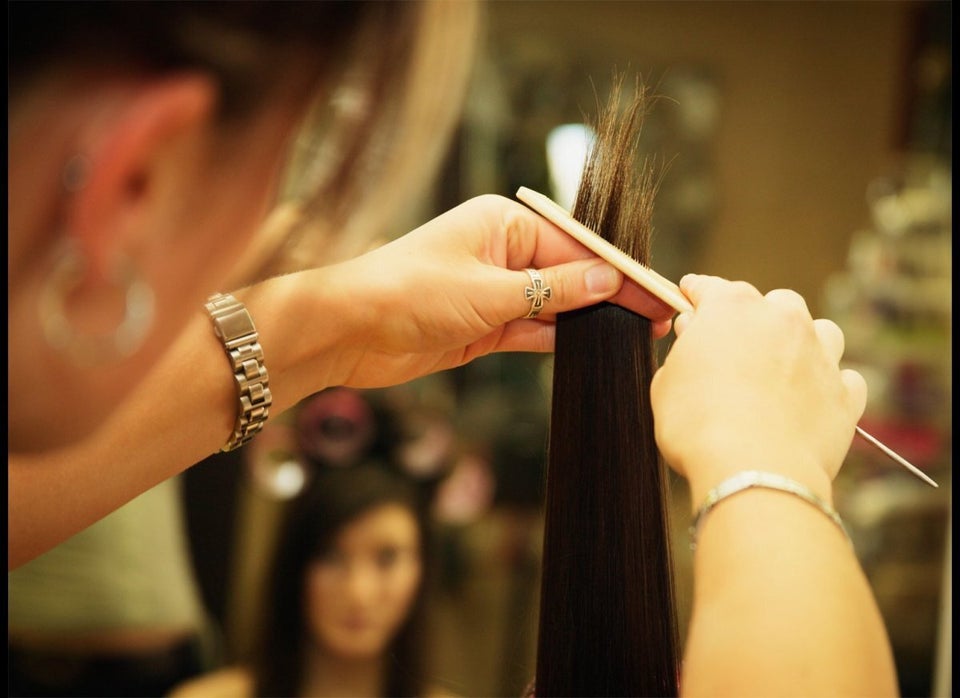 PROM BEAUTY TIPS
1. Do not make an appointment with a hairdresser you do not know.
If you decide to get your done professionally, try it out ahead of time so you do not end up with an over-styled Magic Kingdom updo. Better yet, do your hair the way you like it so you are comfortable all night.
2. Go easy on the hair product.
Nothing is worse than touching a girl's hair only to find it sticky, crunchy, and smelling like your grandmother's beauty parlour. Stick to soft, natural hair styles that do not require a lot of product.
3. Don't overdo your makeup.
In a quest to look beautiful, many girls overdo the makeup with too much eye drama coupled with bright red lipstick. The purpose of makeup is to make you look naturally flawless. If you suffer from acne, be sure to use products which will not aggravate the acne, such as hypoallergenic, oil-free makeup.
4. To avoid looking like an Oompa Loompa, do not get a spray tan the day of your prom.
Spray tans can look great if you go to a salon you have been to in the past and the technician knows just the right colour to give you. However, you should still do the spray tan at least two days before so you do not smell like chemicals or stain your dress. Make sure to test the colour a few weeks before prom so you do not come out looking orange and streaky. Beware: at-home spray tans only look good if they are applied evenly. If you have a bad spray tan day, you could end up with stripes on your arms.
5. Do your hair before your makeup.
If your makeup is done and then you get your hair washed, the water will cause the makeup to run down your face.
6. Do your eye makeup first, and opt for fake lashes instead of mascara.
I love fake eyelashes because you do not have to worry about mascara ending up under your eyes during the wee hours of the morning. Also, by doing your eye makeup before the rest of your face, you can correct any mistakes you made without messing up your whole face.
7. Carry some makeup remover towelettes in your purse.
Remove makeup that may have caked under your eyes during the evening.
8. Bring an extra pair of shoes.
While you have probably spent weeks picking out the perfect shoe, after three hours of dancing you may find yourself hobbling with blisters, which is never pretty. Break in your prom shoes before prom night and bring a pair of flats to change into in case they hurt.
9. Go for a light lipstick.
Prom tends to be a long night. When you start out the evening with a dark, pigmented lipstick, it can tend to stain the area around your mouth if you end up kissing your date. Light, sheer colours and glosses are easy to reapply and won't stain your skin.
10. Avoid wardrobe malfunctions by choosing a dress you won't fall out of.
While we all love a strapless dress, wardrobe malfunctions are embarrassing. Your dress should hold your puppies snugly in place. If you have a larger chest, try spaghetti straps instead of a strapless and buy a bra that will really hold you in place all evening.
The most important part of prom is having fun and making great memories. But remember, everyone has a camera on their phone. You do not want to end up on YouTube the next day looking like Lindsay Lohan on a bad night.
Popular in the Community