Some high schoolers are blowing their prom budget just landing their date to the big event.
According to a new report released by Visa, American high school students are spending $324 — on average — on a trend called "Promposals" where they find creative and expensive ways to ask potential dates to the prom.
The trend has been catching on around the United States and was even featured on MTV in a series called Promposal Mania.
Visa's report also showed that Canadians spend less than half of what their American neighbours are spending, averaging around $151, while families with lower household income often spend more on prom and promposals than those who come from higher income households. Even more astonishing? The total a teen spends on prom is estimated to be around $919 — and that's down from last year.
A recent promposal went viral on Twitter, landing two teens on Ellen Degeneres where they were each given $10,000.
Some other over-the-top promposals have included everything from choreographed dance routines to banners unfurled in front of the school:
Some have gotten so out of hand that one school has started to ban them during school hours, according to Global News.
Watch the video above to find out more, including which parent is more likely to hand over the cash for these grand gestures.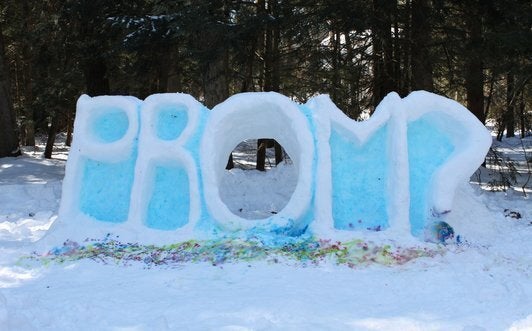 Ultimate Promposals 2013