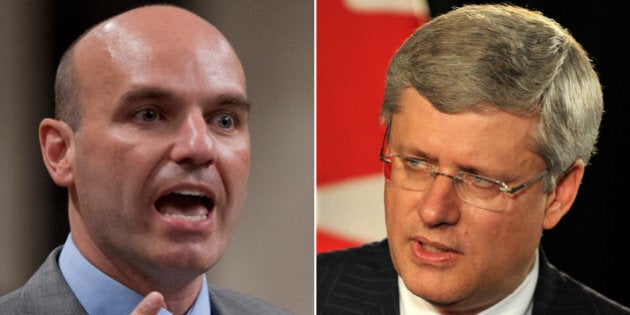 OTTAWA — The Conservatives' shutdown of the House of Commons was not aimed at clicking the reset button but rather at avoiding questions over the Prime Minister's ethical lapses, say the NDP.
NDP House Leader Nathan Cullen has been negotiating with the Government House Leader Peter Van Loan and says the Tories are trying to reinstate all their old legislation in one sweeping omnibus motion – ensuring their bills remain at the same stages they were at before Prime Minister Stephen Harper pulled the plug on the last session.
Prorogation usually means a reset of the legislative agenda with old bills dying to make room for a new slate of ideas. Cullen said he believes the exercise was just an attempt to dodge scandals because the Conservatives don't seem to have a genuine interest in starting fresh.
"They got out of dodge and tried to avoid the scandals," Cullen told The Huffington Post Canada.
"They were the ones who prorogued everything, so they only have themselves to blame for the (legislative) delay."
Cullen would not point to any specific legislation the NDP doesn't want to see returned to Parliament but some of the bills nearing completion that would have died on the order paper include:
C-21, a bill that bans unions and corporations from making loans to political parties and candidates
C-54, a bill that could place high-risk offenders who are found not criminally responsible because of a mental disorder into custody – likely hospitalized by the provinces
C-49, a bill that dismantles the Canadian Museum of Civilization and change its mandate to a museum of Canadian history
C-56, a bill dealing with counterfeit products that gives border guards the ability to seize infringed copies and counterfeit goods.
Aside from the Museum legislation, the NDP has suggested it supports the above bills with amendments. Although the NDP and Liberals can negotiate, there isn't much they can do to stop the Conservative majority from pressing ahead with its agenda.
No one from the Government House Leader's office nor the Prime Minister's Office returned HuffPost's requests for comment on the potential omnibus motion.
Like this article? Follow our Facebook page

Or follow us on Twitter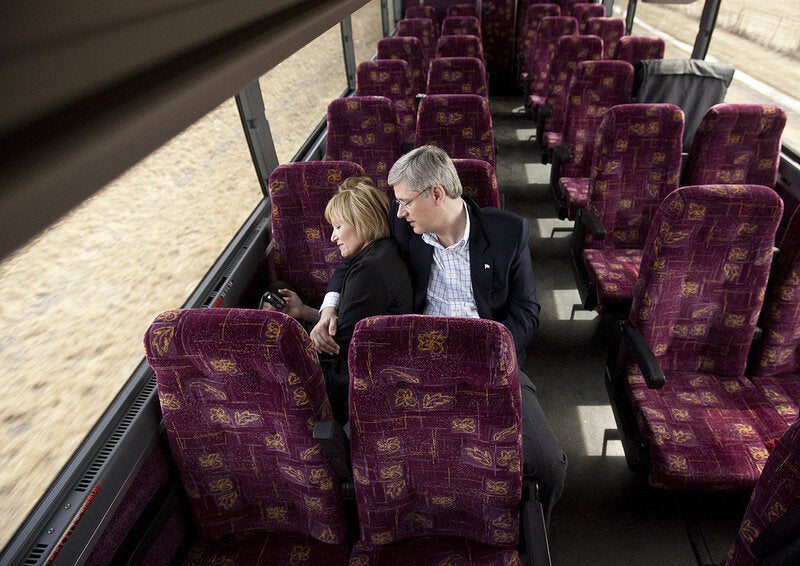 Memorable Stephen Harper Pictures