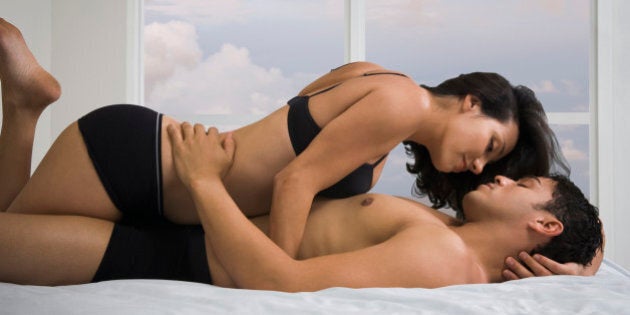 Men are less likely to develop prostate cancer if you've slept with several women.
That's the main conclusion from a study out of the University of Montreal (UofM) and INRS-Institut Armand-Frappier.
It found that men who have had sex with more than 20 female partners are 28 per cent less likely to develop the disease than those who've only slept with one partner in their lives, said a news release.
Professors Marie-Elise Parent and Marie-Claude Rousseau, and a colleague named Andrea Spence, carried out their research by asking 3,208 men about their sex lives.
In this sample, 1,590 men had been diagnosed with prostate cancer between September 2005 and August 2009; the remaining subjects were part of a control group.
The researchers found that men who had never had sex were nearly twice as likely to develop prostate cancer as those who had. In addition to the findings around prostate cancer, men who had bedded more than 20 women were also 19 per cent less likely to develop aggressive cancers.
"It is possible that having many female sexual partners results in a higher frequency of ejaculations, whose protective effect against prostate cancer has been previously observed in cohort studies," Parent said in a statement.
But they also found that the opposite was true for homosexual men. Males who had had sex with more than 20 men were "twice as likely" to have prostate cancer compared to people who had never had a male same-sex partner.
Those who had bedded more than 20 men were 500 per cent more likely to have a less aggressive prostate cancer than those who had only slept with one other man.
Explaining the finding, Parent said that, "It could come from greater exposure to STIs, or it could be that anal intercourse produces physical trauma to the prostate."
The research builds on previous studies that found increased sexual activity make it less likely that a man will develop prostate cancer.
Two studies in 2003 and 2004 found that "high ejaculation frequency seemed to protect against prostate cancer," according to Harvard Medical School.
One of them, conducted at Harvard, said that men who ejaculated 21 times or more every month were 33 per cent less likely to be diagnosed with prostate cancer than males who only climaxed four to seven times a month.
Meanwhile, an Australian study concluded that men who ejaculated 4.6 to seven times per week were 36 per cent less likely to have prostate cancer than those who only climaxed 2.3 times on average.
"In theory, emptying the prostate of potentially irritating or harmful substances might be one such mechanism" to avoid prostate cancer, wrote Marc Garnick, editor-in-chief of Harvard Medical School's Annual Report on Prostate Diseases.
"Regardless of the reason why, take comfort in the fact that ejaculation is not only pleasurable, but also may convey health benefits."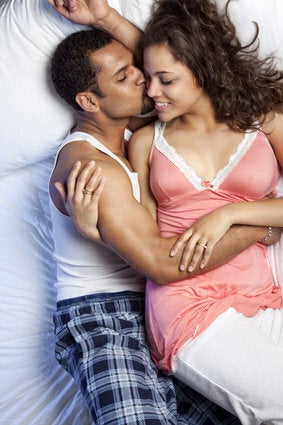 Sex Tips For Overly Busy People
Popular in the Community