A gruesome story from India hit the news a few weeks ago, re-igniting a discussion about rape culture and gender inequality. Two cousins from the impoverished, "low-caste" Dalit community, aged 14 and 15, went outside in the evening to use the toilet. Indoor plumbing is still considered a luxury in many parts of the country, and it is quite common for a family to use a field or outhouse to relieve themselves. Tragically, these two girls were attacked by a group of men. One of the girls was raped, both were strangled, and their bodies were strung up from a mango tree.
The community was in an outrage. A group of men was caught and arrested. In India, rape is common and rarely punished, but violent, high-profile cases have been making the news in recent years. This specific case may have even been an honour killing. The state's Chief Secretary Alok Ranjan dubbed rape as a "trivial incident" and said the crime should "not be blown out of proportion."
Though it's true that indoor plumbing would have prevented this particular incident on that particular night, it's absurd to argue that the lack of an indoor bathroom is what killed these girls. No -- what killed them was men who have been brought up in a society where women (especially women from the Dalit "untouchable" caste) have little value, and rape is a man's right. If every family in that community had an indoor toilet, India would still be dealing with a rape crisis because men would simply get more creative.
In the last few weeks, Canada has been having a very heated discussion about our prostitution laws. In a nutshell, bill C-36, the proposed prostitution legislation that was tabled by Justice Minister MacKay, makes it illegal to purchase sex, to benefit from someone's exploitation (ie. pimping), and to advertise the sexual services of another person.
In an effort to address the vulnerability of many of those selling sex while also touching on community protection, the bill simultaneously makes it legal for a person to sell sex, unless it in an area where children could reasonably be expected to be present (while this particular provision leaves too much room for ambiguity, an amendment or further specification would bring the bill back in line with its preamble).
Overall, the law would hold purchasers to account while treating the majority of those selling their bodies as victims of circumstance or coercion. An advocate from a sex work group made a statement about the bill, saying that "sex workers will die because of these laws."
The argument is that making any part of the prostitution transaction illegal pushes it into the shadows and makes it more dangerous for sex workers. While isolated areas can in some cases be more dangerous than well-lit, public areas, there is a misconception that location is to blame for the violence. Trisha Baptie, who used to be in the sex industry, puts it best:
"It was never the laws that beat, raped and killed me and my friends -- it was men. It was never the location that was unsafe, it was the man we were in that location with that made it unsafe..."
People selling sex experience violence and death at significantly higher rates than the average citizen. This is the case regardless of what prostitution laws are in place. The law isn't what is killing and abusing people in prostitution, it's men paying for sex who are killing and abusing people in prostitution.
While making a documentary on prostitution and sex trafficking, my husband and I met a woman who had worked in legal brothel in Switzerland. She experienced horrific violence at the hands of johns despite being in a legal establishment. In some legal regimes, sex workers have panic buttons in their rooms and train each other how to get away from violent clients. While not every john is violent, it's not unreasonable to say that violence is inherent to prostitution because it thrives on anonymity, preys on vulnerability, and seeks to fulfill a one-sided fantasy. While harm reduction efforts are vital and should continue, we are only kidding ourselves if we think the industry will no longer be violent if we decriminalize the purchase of sex. Perhaps it's time to stop asking if prostitution is violent and start asking why it is violent.
These are some comments from sex buyers:
"The relationship has to stay superficial because they are a person and you're capable of getting to know them. But once you know them, it's a problem, because you can't objectify them anymore."
"...it can be very satisfying at the moment, but inevitably leads to a lot of stress and anxiety... I am supporting an industry that is exploitive and unfair and potentially harmful to myself and all parties involved...they are getting paid for it, but you are being a patron to an industry that is very dangerous..."
"Being with a prostitute is like having a cup of coffee, when you're done, you throw it out."
"I have to admit that at one time I did think of women merely as sexual objects. And I'm not proud of it. I was a product of my environment, and that's what was going on in the society I grew up in. I think prostitution degrades women and it treats all sexual relationships as cheap sex and not as a respectable loving relationship with intimate feelings for one another."
We collectively have an opportunity to decide which direction we want our society to head. Laws, if enforced adequately, don't merely have penal effects but also normative ones. India's attitude toward women has had horrific manifestations, like rape culture, honour killings, and female infanticide. Do we honestly think that installing indoor toilets, lighting up isolated streets, and teaching women to travel in large groups gets at the root of the problem? Of course not. These efforts are vitally important and can save some lives, but the core issue is men's entitlement. India's long-term strategy should include holding men to account and shifting cultural values, and until that happens, we will continue to hear heart-breaking, gruesome stories in the media.
A couple years ago, a stripper from Montreal contacted me. She explained that when the laws changed and Montreal strip clubs started moving away from a "no-touch" policy to a "full contact" model, she found that men were no longer satisfied with just watching. In a sense, the law empowered men to go further than before. She thanked me for advocating against legalizing prostitution, because "men will just want more." Decriminalizing the purchase of sex in Canada may have an illusion of empowering women, but in reality it leads to a deeper entitlement for men.
While some women would no doubt make plenty of money by running escort services or choosing a few well-paying clients, the majority of those in prostitution do not have that kind of relative bargaining power. And considering that we share a border with the U.S., not only will decriminalization lead to increased demand from Canadian citizens, but also from our southern neighbours.
No law is perfect, and prostitution and sex trafficking are complex issues. But now is the time to ask ourselves what we value as a country. Bill C-36, if fine tuned and implemented properly, serves as a good starting point if we are serious about holding the purchasers of sex to account. The other alternative is decriminalization, which sends a very different message. Let us seriously consider what direction we want our society to head, and what is the best option for the common good.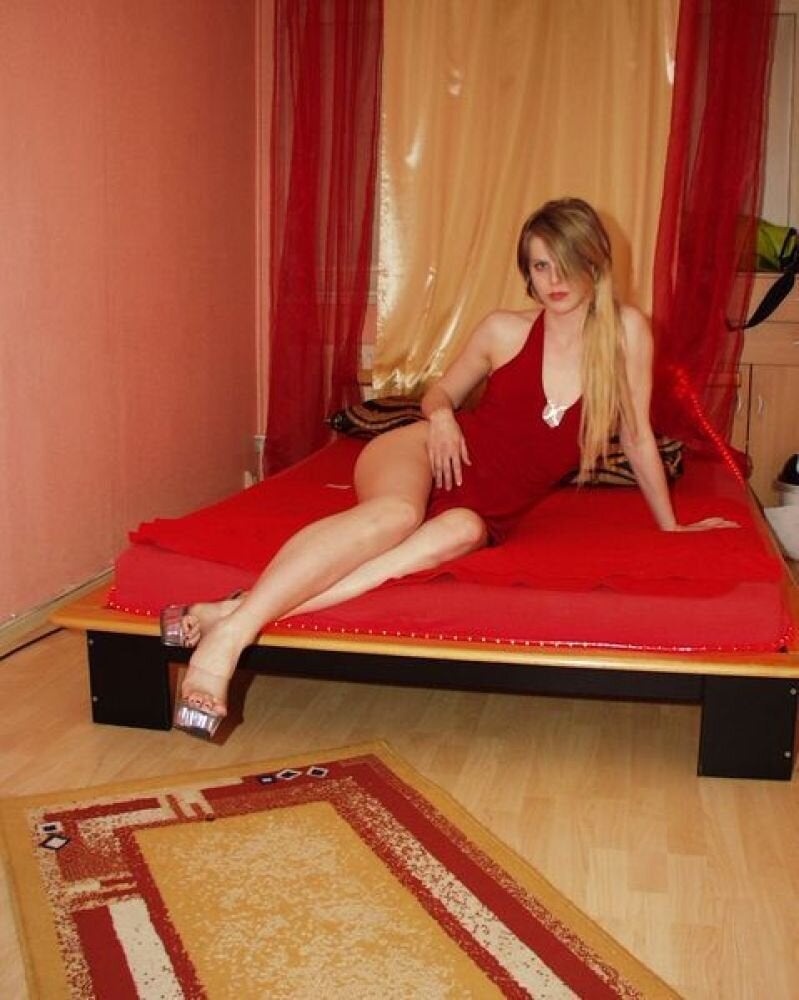 Prostitution Around The Globe