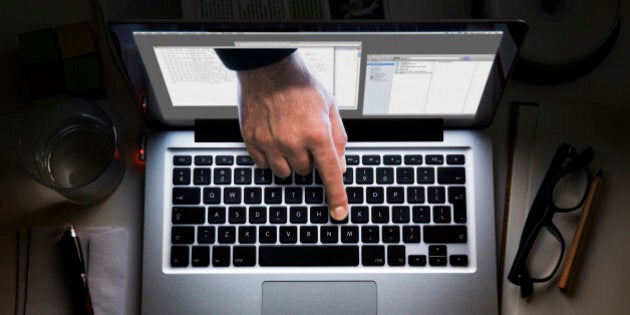 Today is June 5 -- 12 months to the day since whistleblower Edward Snowden first exposed how spy agencies like the U.S. NSA and Canada's CSEC are monitoring law-abiding citizens on a vast scale.
To mark the occasion, OpenMedia is joining with our friends at Fight for the Future to support Reset the Net, a campaign to encourage people to use straightforward free tools to both better protect your privacy and to send the spy agencies a message in language they'll understand.
One of the things about working for an Internet freedom organization like OpenMedia, is that I often find myself working with people (inside and outside OpenMedia) who have more technical knowledge than me - I'm afraid I rather stand out around here for my lack of tech smarts! When it comes to writing an article or speaking with a journalist I'm on comfortable ground -- but ask me to untangle my SQLs from my CSS, and I'm lost at sea.
Sound familiar? Well, let me tell you that even someone with my less-than-impressive technical skills found these straightforward privacy tools incredibly easy to set up and start using. There's nothing to be afraid of -- and whether you're a fan of Windows, Mac, Linux, iOS or Android, there are plenty of simple ways you can achieve a step change in your online privacy.
Let's have a look over some of the best tools out there -- we're urging everyone to each take a moment to give at least one of these powerful, easy-to-use tools a whirl.
Last but not least, there's a piece of advice you've probably heard many times before, but it really bears repeating: make sure you use strong passwords. Securing your passwords is key to protecting yourself online. Check out these tips from our friends at the EFF, and consider using a free password management tool like KeePass or MasterPassword. You can even add a second layer of protection to your accounts on Google, Facebook, Twitter, Yahoo, Dropbox, and other services with two-factor authentication.
You'll be amazed at how quick and simple it is to better protect your privacy, and that of your loved ones, online. There's a saying around the OpenMedia office for a straightforward technical task: "so easy, even David can understand it" -- and all these tools definitely fit the bill!
So don't be scared -- these tools can be up and running in just minutes. You'll make your everyday Internet activity much more secure -- while sending a powerful message to the spy agencies to boot. And don't forget to tell your friends on Twitter, Facebook, and Google+ just how easy this is. Take a pledge to support Reset the Net today.